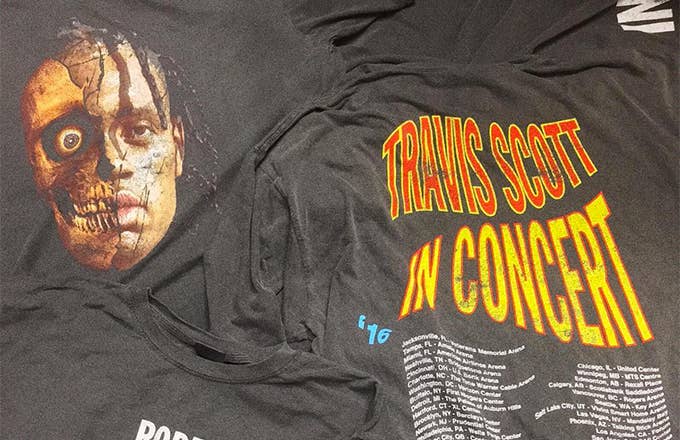 Travis Scott, Rihanna, The Weeknd, and Big Sean are all on the road together starting today for Rihanna's ANTI World Tour. Tonight, they are kicking things off with a show in Jacksonville, Fla. at the Jacksonville Arena.
Easy Otabor, buyer and operator for RSVP Gallery in Chicago, took to his Instagram to share a preview of some of Scott's newest merch offerings for the ANTI tour. These designs have yet to make their way online, but will probably be available very soon. 
The photo shows a detailed look at a couple different pieces, which all feature pre-distressed prints on broken in T-shirts. Given that Scott's previous merch collections have also featured items like hats, jackets, and socks, there's likely more product to emerge as the tour progresses. 
Check the ANTI tour dates here if you're hoping to catch all these artists in concert, and check back for more updates on a general release date for the items.