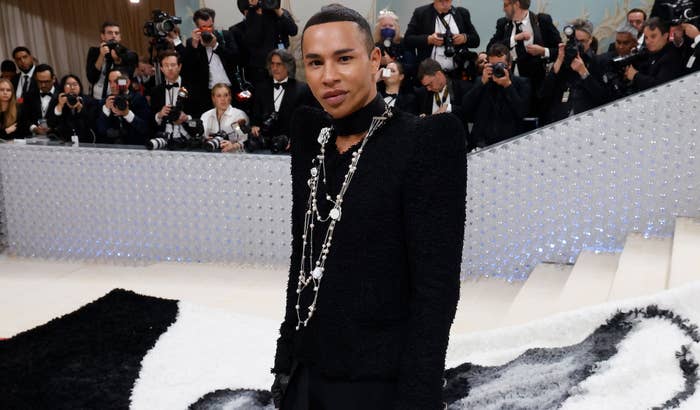 At least 50 designs from Balmain's newest collection have been stolen after a delivery truck was robbed ahead of Paris Fashion Week.
On Sunday, Balmain creative director Olivier Rousteing took to Instagram to announce the news, revealing the brand was robbed of "more than 50" pieces that were set to be unveiled as part of the 2024 Spring/Summer collection later this month.
"This morning I woke up with the smile, starting the fittings for my next show at 9 a.m. and this is what happened…50 Balmain pieces stolen," Rousteing wrote. "Our delivery was hijacked. The [truck] got stolen. Thank god, the driver is safe."
Rousteing, who has served as Balmain's creative director since 2011, expressed frustration on behalf of his creative team, who "worked so hard to make this collection happen."
The French designer also confirmed that the forthcoming show, scheduled for Sept. 27 near the Eiffel Tower, will continue as planned.
"This is so unfair. My team and I worked so hard," he wrote. "We will work more, days and nights. Our suppliers will work days and night as well."
Rousteing added, "We are redoing everything but this is so so disrespectful. So many workers, suppliers, my team and I. Please be safe, this is the world we are living in. Love you my Balmain team and we won't give up."