Reese's Puffs and AMBUSH Unveil Collaboration Featuring Chrome Cereal Bowl
Reese's Puffs and Yoon Ahn's AMBUSH brand have teamed up for a futuristic collaboration that features a chrome cereal bowl and an exclusive event in NYC.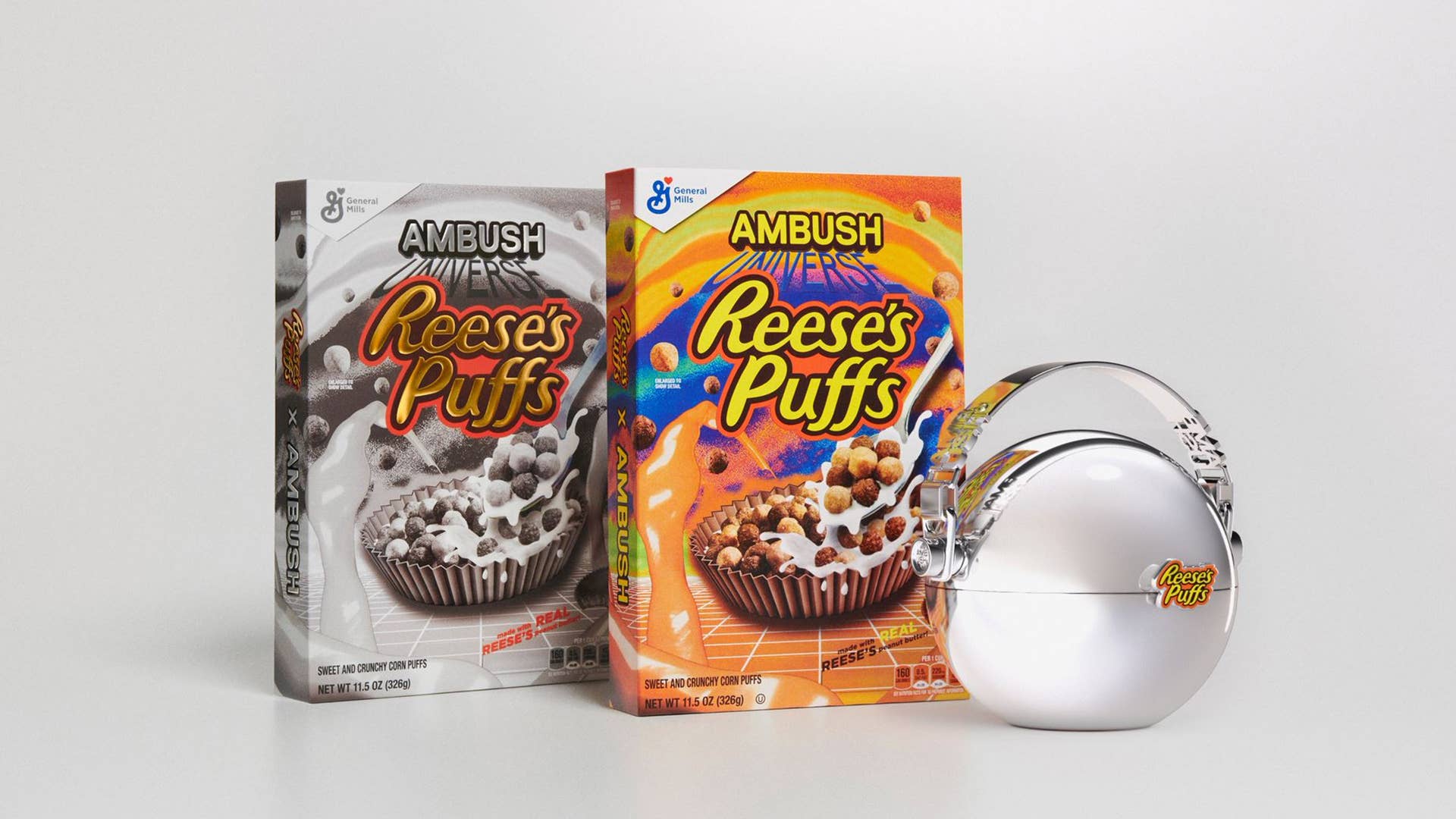 Publicist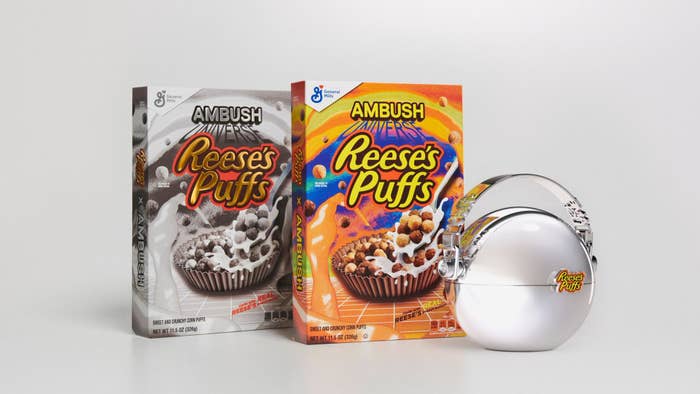 Reese's Puffs and Yoon Ahn's AMBUSH brand have teamed up for a futuristic collaboration.
The team-up between the disparate brands sees the launch of exclusive AMBUSH-designed boxes of Reese's Puffs, as well as a shiny cereal bowl that doubles as a purse entitled the Chrome Puff. To coincide with the launch of the collaboration, fans can sign up for a reservation at an exclusive New York City event via Open Table now. The event promises the showcases a futuristic diner concept, where "food and fashion collide."
"I've always been a huge Reese's Puffs fan so getting the chance to think about what the future of breakfast could look like alongside an iconic brand was a dream come true," said Ahn. "The Chrome Puff is our take on breakfast on-the-go in the most fashionable way. The metaverse called 'Breakfastverse' we built together is playtime for the inner children in all of us. You can enjoy it by yourself as well as with family and friends. It's going to be a surreal experience that I think everyone will love."
The two will also launch the Reese's Puffs-inspired metaverse experience, The Breakfastverse. The interactive online world will allow users to navigate through designs inspired by the collab, and offers the opportunity to be entered into a sweepstakes to win the collective cereal boxes of the Chrome Puff. "From where you eat your bowl of cereal to what you eat it out of–the future of breakfast has no limits," added Mindy Murray, Senior Marketing Communication Manager at General Mills. "There is no one better to bring this futuristic look to life than Yoon Ahn."
Check out more images of the Chrome Puff below, and get ahold of the Chrome Puff or cereal box designs here.