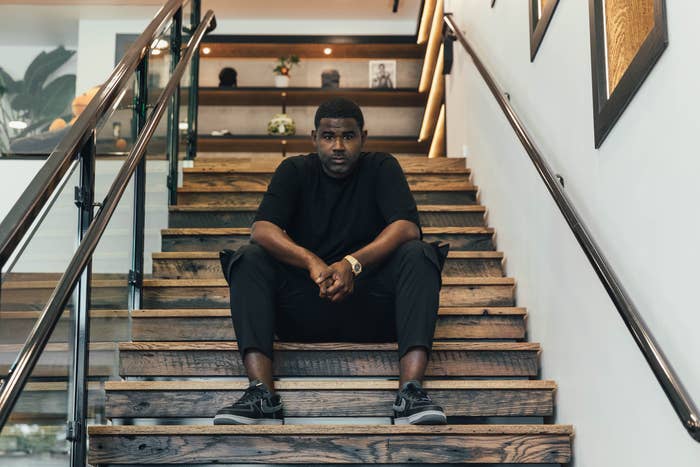 What's the future of retail?
It's a question that's plagued the industry for a while, but it's become even more prevalent recently, with retailers ranging from Forever 21 to Barneys New York filing for bankruptcy and closing stores—Kith investor Sam Ben-Avraham is currently running a Save Barneys campaign/petition in hopes of finding more financial partners to acquire the business. 
In the midst of it all, James Whitner's retail network, the Whitaker Group, which started 15 years ago and is made up of 18 locations across the U.S. (Social Status, APB, Prosper, and A Ma Maniére) continues to thrive. Last week he opened A Ma Maniére Eats in Houston, a retail and food concept that builds on his belief that retail isn't dead, but retail that's solely transactional is no longer enough. 
"I'm past just consumption," says Whitner, who was in Portland at a Nike leadership offsite when we spoke. "When you're chilling, the next step is like, 'Hey, it would be great if I had a great drink and great food.' So we just kind of completed the circle."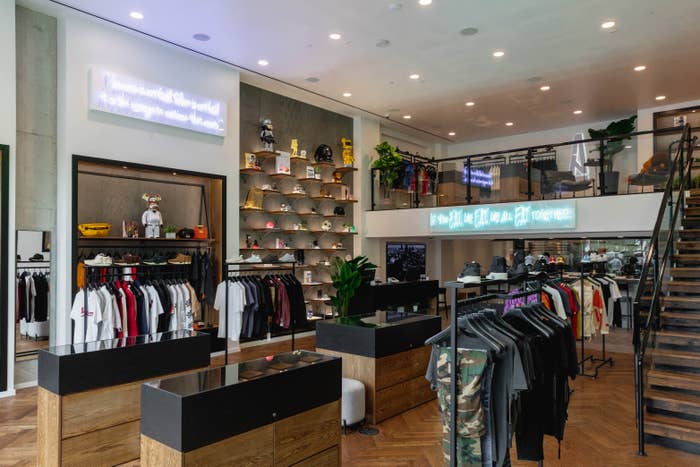 Whitner says A Ma Maniére Eats, which is located at 3300 Kirby Drive, just west of downtown Houston, has been in the making for a year and a half. The 2,500-square-foot space has a retail floor and mezzanine level stocked with brands like Stone Island, Martine Rose, and Fear of God. Under the mezzanine is A Ma Maniére Eats, a 16-seat restaurant that's open to the public and helmed by executive chef Adam Williams, who will serve dishes like shrimp and grits, Beyond burgers, sweet-tea-brined chicken wings, and pan-seared scallops.
This opening follows the introduction of A Ma Maniére Living in Washington, D.C., last year. It's a concept that merges retail with hotel suites. Guests go online and fill out a profile to become a member, and Whitner's team curates their stay based on those profiles.
"You've got to really get close to your kid and understand his needs and his wants," says Whitner, who brings up SoHo House often throughout our chat. "What happens when you can offer your consumer a place to sleep, a place to chill, a place to eat, a place to socialize, and a place to shop all at one time? We're just looking at owning our consumer experience and tightening the relationship with the people who support us every day."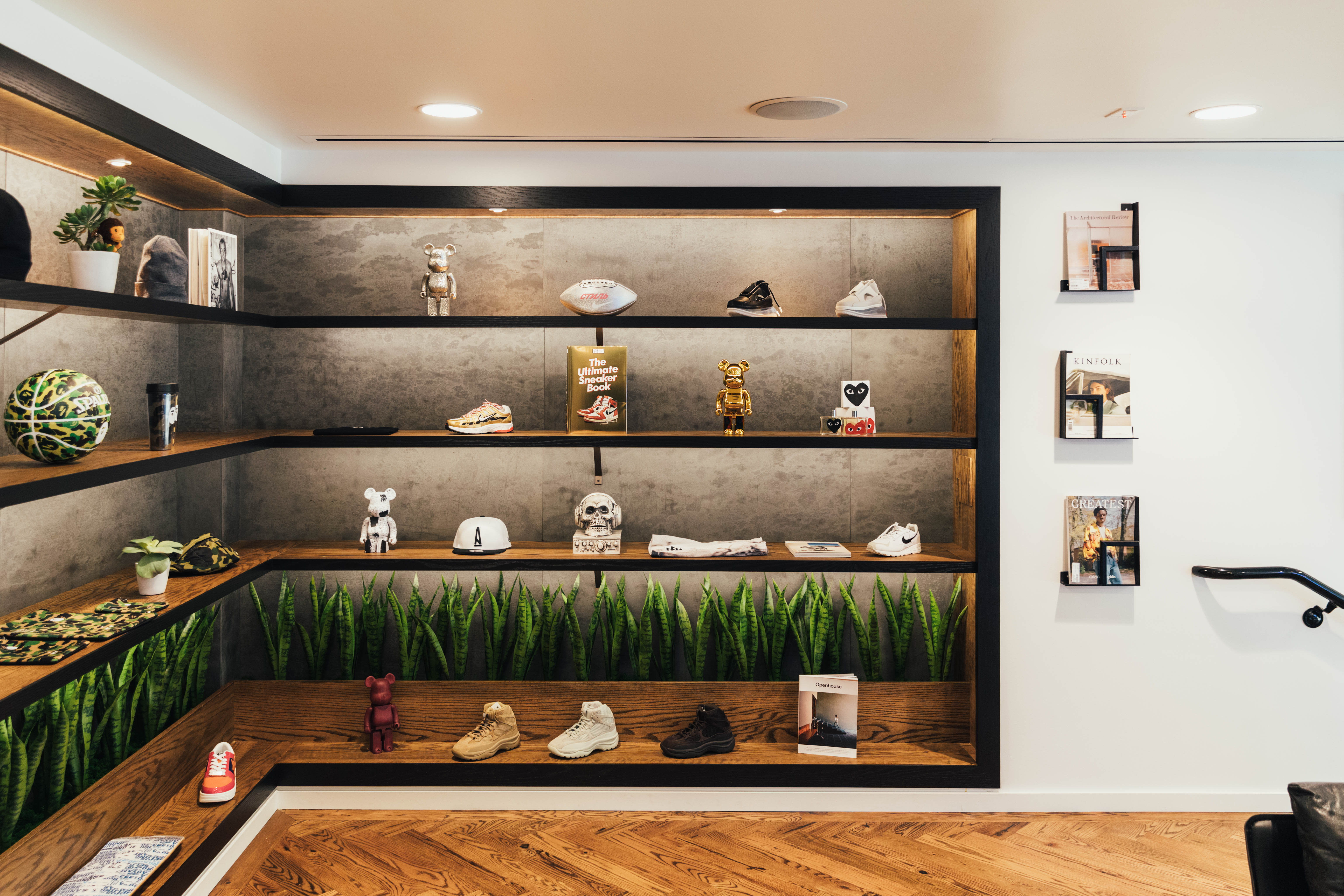 On the digital side, Whitner says e-commerce makes up 35 percent of his business and has doubled in growth from 2018 to 2019. He's happy with this percentage because it speaks to the community he's built around his shops, but knows there is potential for it to get bigger. 
Barneys naturally comes up during our conversation, and while theses businesses are quite different—Barneys New York has been around for close to a century and operates massive stores in very expensive cities—there is something to be gleaned, from everyone, about the way Whitner has expanded his business without cannibalizing it.
Under the Whitaker Group umbrella are five distinct stores that cater to specific customers and are typically around 1,000-square-feet: Prosper, APB, Social Status, and A Ma Maniére. Prosper is a graphic T-shirt, hoodie, and sweats brand; APB sells contemporary stereetwear brands like Billionaire Boys Club and Pleasures and is located near Historically Black Colleges; Social Status is for the true streetwear shopper and sells brands like Ambush and Born x Raised; and A Ma Maniére is the luxury arm filtered through youth culture. Also important to most of these stores are sneakers, and Whitner's shops are usually Nike's top tier accounts wherever he's located—for the opening of the Houston store, Whitner teased an A Ma Maniére x Nike Air Force 1. He also advises Michael Jordan's son, Marcus, with his Trophy Room sneaker store in Orlando, Florida,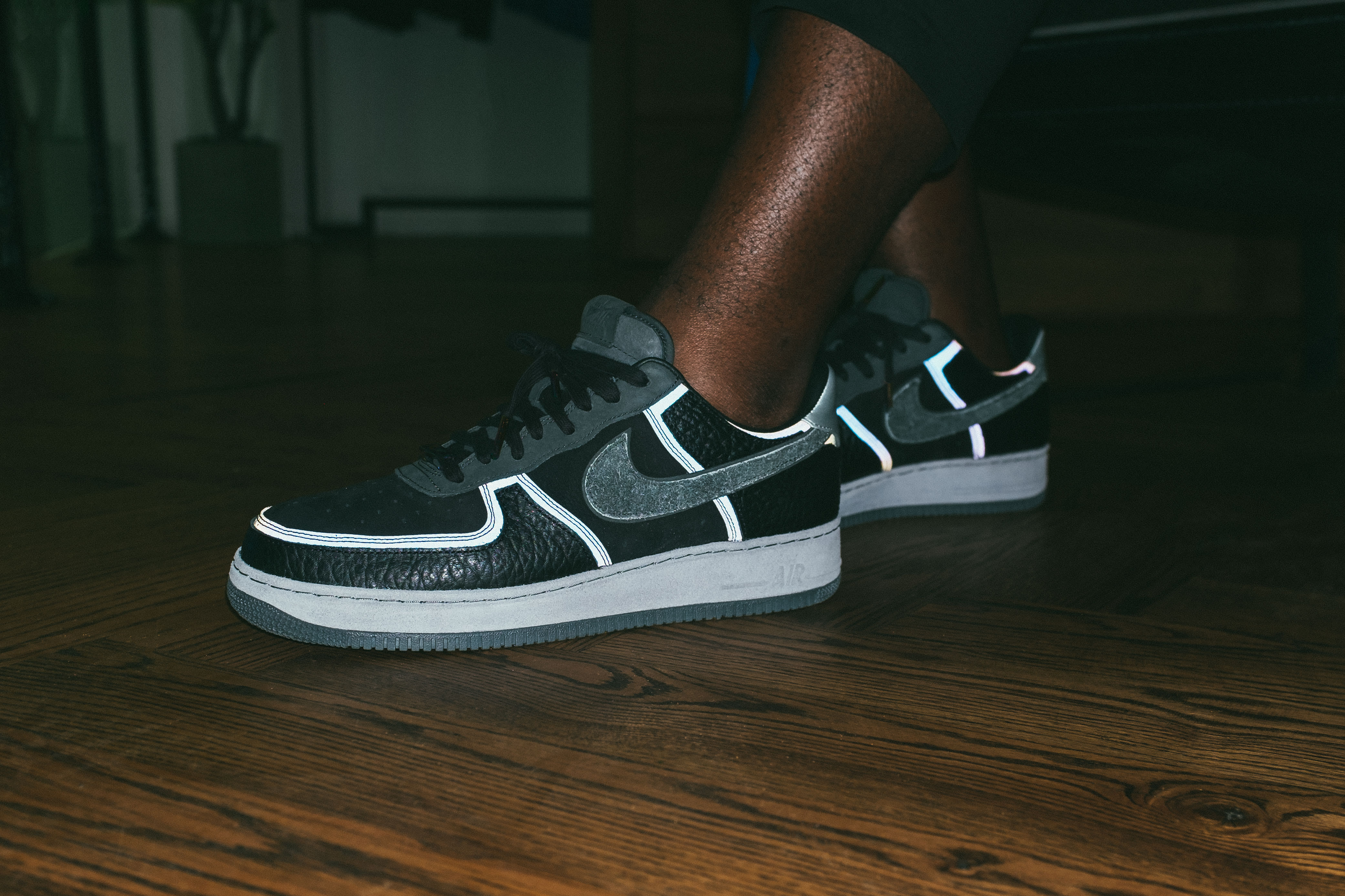 "Before, we may have lost a kid to Barneys after he grew out of Social Status, but now he can go to A Ma Maniére. We can't serve a 12-year-old at A Ma Maniére, but we can at APB. We can't authentically serve streetwear at APB, but Social Status can," says Whitner.
He opens shops in cities he says are historically impoverished and speaks directly to black consumers—not only as a means to sell to them, but as as a way to offer mentorship and build communities, which he does through run clubs, Hand Wash Cold, the social outreach group for A Ma Maniére, Be Social, a community space he makes no money from for Social Status, and APBU for APB. 
"How do we help the kid become a better person and understand what it really means to be smart and authentic," says Whitner, "and understand how to get credit or how to function in business, or how to design? How do we create a platform to help the kid understand those things?"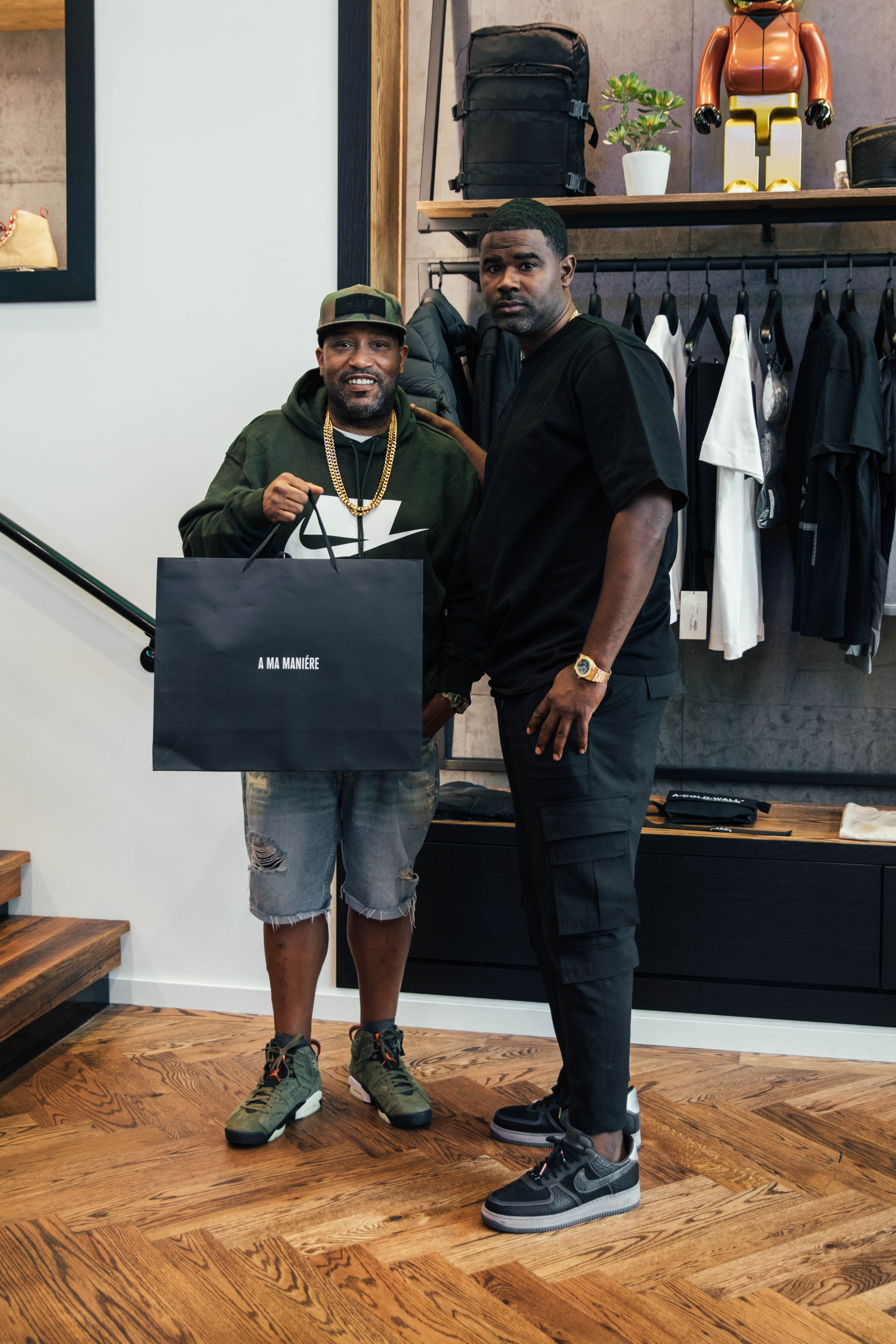 Giving back to the community you sell to is something Whitner brought up in a Highsnobiety essay that tackled the lack of corporate diversity within the sneaker and streetwear industry, but also how important it is for brands that profit from black customers to reinvest in these communities.
"If you're looking at a $40 billion company that's Nike, and a $20 billion company that's Adidas, imagine if they put five percent of that money back into Black communities and invested in education and poverty and things that are real issues for Black people, the same people that support the business," says Whitner. "It's time we stop talking about our money and show people how to get money."
Next up is opening both Social Status and Be Social community spaces in Baltimore, St. Louis, and Detroit in 2020. He's also working on his largest project to date, a multi-level space that will include A Ma Maniére Eats, A Ma Maniére Living, a Hand Wash Cold community space, and a rooftop sculpture garden that will open in Atlanta 2021.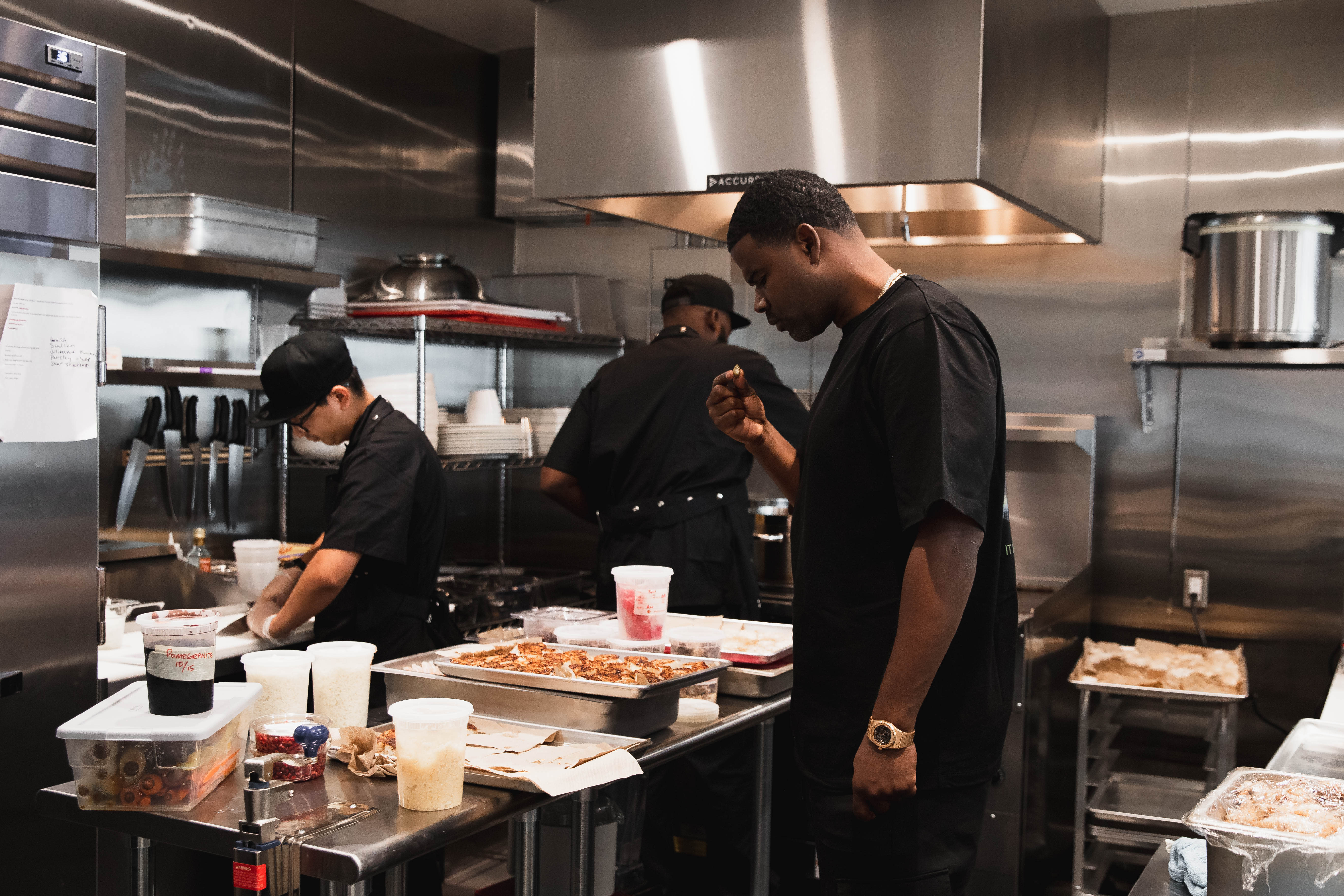 "I'm not even inspired by retail any more," says Whitner when asked what shops influence him. "The just-come-in-and-buy model doesn't work. When I walk through Barneys or Nordstrom or even Foot Locker, I feel the same. It's not about community or experience. What are they doing to bring added value? Why does the kid want to walk in, outside of buying something?"
Expansion into Asia is also something Whitner's thinking about, but he says he would like to do it without a partner.
"Up to this point, I've been blessed to be wholly owned. Anything that I plan to do going forward, I plan to do it being wholly owned."