Russell Athletic is a brand with a rich history that spans over 116 years. Among the company's many highlights is the distinction of inventing the crewneck sweatshirt way back in 1926. This past weekend, Russell Athletic played its part in reinventing the fashion staple.
During this year's ComplexCon in Long Beach, CA, Russell Athletic unveiled its highly anticipated collaboration with Rhude founder, Rhuigi Villaseñor. Limited to just 40 pieces, the special run was Rhuigi's personal reinterpretation of the Russell Athletic sweatshirt. Featuring a nylon bottom with yellow drawstrings at the bottom, the remixed sweatshirt also included "Rhussell" written across the back.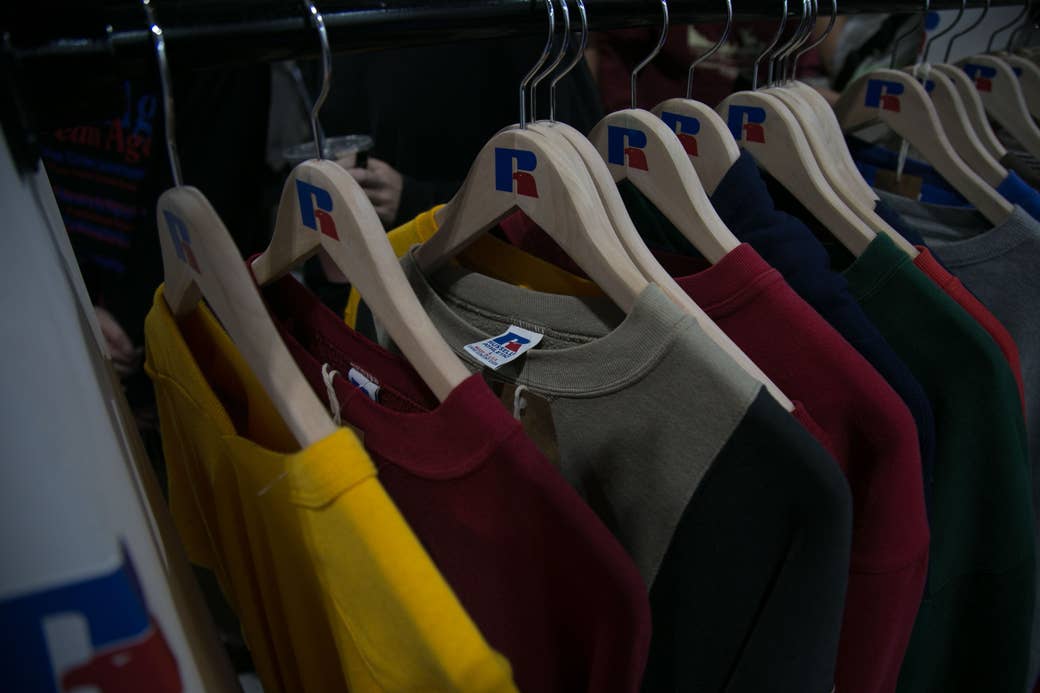 Rhuigi says the design was inspired by family, including his brother and sister who were in attendance, as well as pushing forward "my personal aesthetics and what drives me, so you know, I could have a certain say within this wonderful culture."
"I wanted to do something where I could redefine a sweater with them but also reinterpret my vision in that way," he continues. "It's kinda old school P.E. where you can sign shirts and all that, with a touch of motosport, which is a space that I live in. It's a celebration for the whole culture, this is just a byproduct of all of this so it feels amazing."
Buzz for the collaboration was at an all-time high, as the first run of 20 dropped soon after the doors opened at ComplexCon on day one and sold out quickly. A sizeable crowd formed around the Russell Athletic booth later that afternoon as Rhuigi was scheduled to make an appearance for a Complex News segment with Speedy Morman to talk about the collaboration.

The L.A.-based creative has established himself as a designer with a unique vision, and he brought that to life with his contemporary twist on a sweatshirt for the athletics brand. "I think we're at a time right now where we're able to reinterpret luxury to a whole different demographic," he explains. "I took on the liberty to be able to work with what I think is one of the most iconic athletics company and put my little spin on it."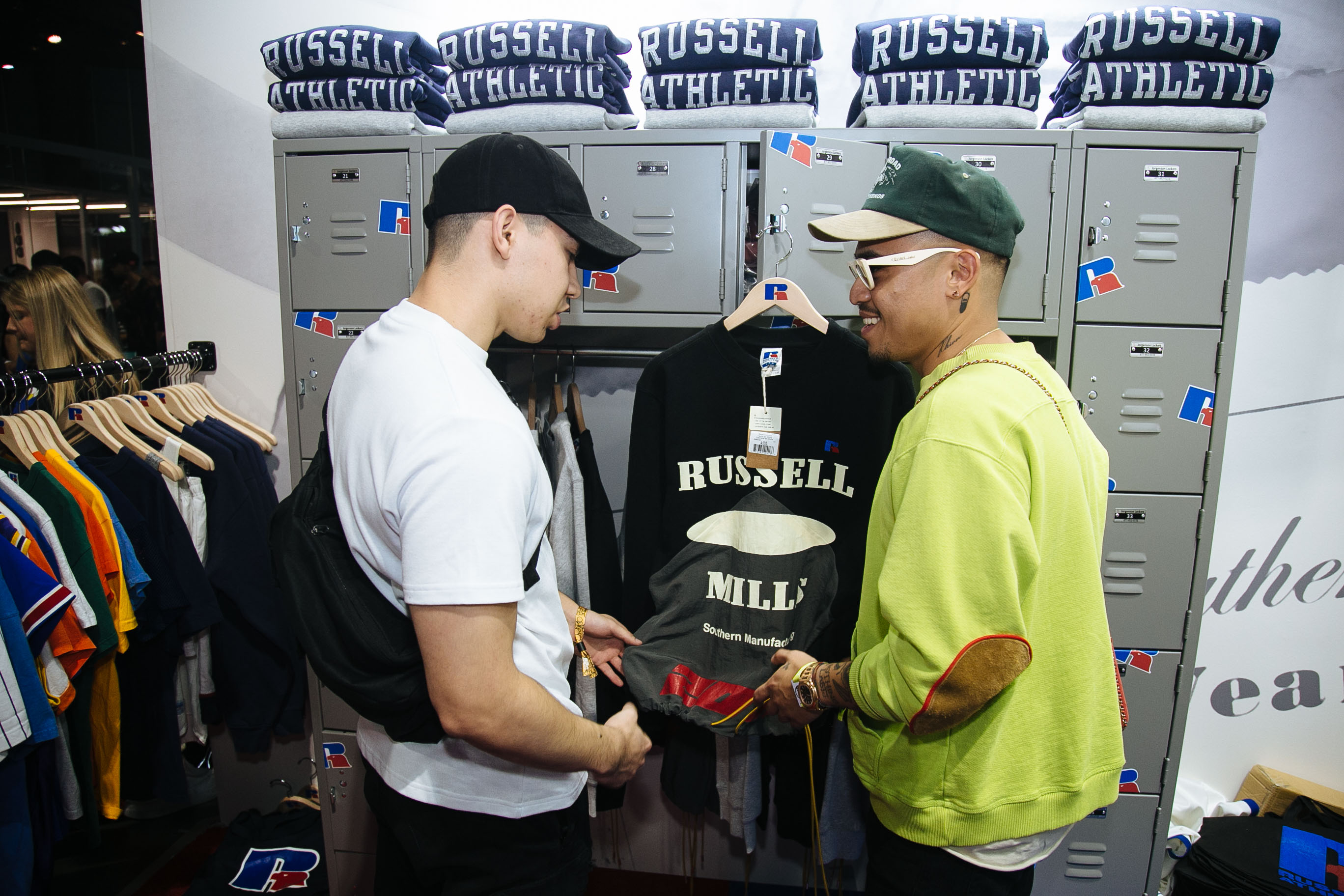 Following the interview, Rhuigi posed for photos with fans and took in the energy of the day as another 10 tops were released and sold out just as quickly. While the Russell Athletic x Rhuigi collab was the initial draw for ComplexCon attendees, many stuck around to take in and ultimately consume the brand's full line—including vintage and newer pieces. Among some of the top sellers from the weekend were the pink heritage sweatshirt and a striped velour top. One consumer who stopped by the booth noted how happy he was to see a legacy brand like Russell Athletic have a resurgence. 
Rhuigi has a similar view on the partnership. "It's an honor to me [to be working with Russell Athletic]," he says. "I think Russell Athletic is an iconic company, it's got heritage at its finest and I think that this is America."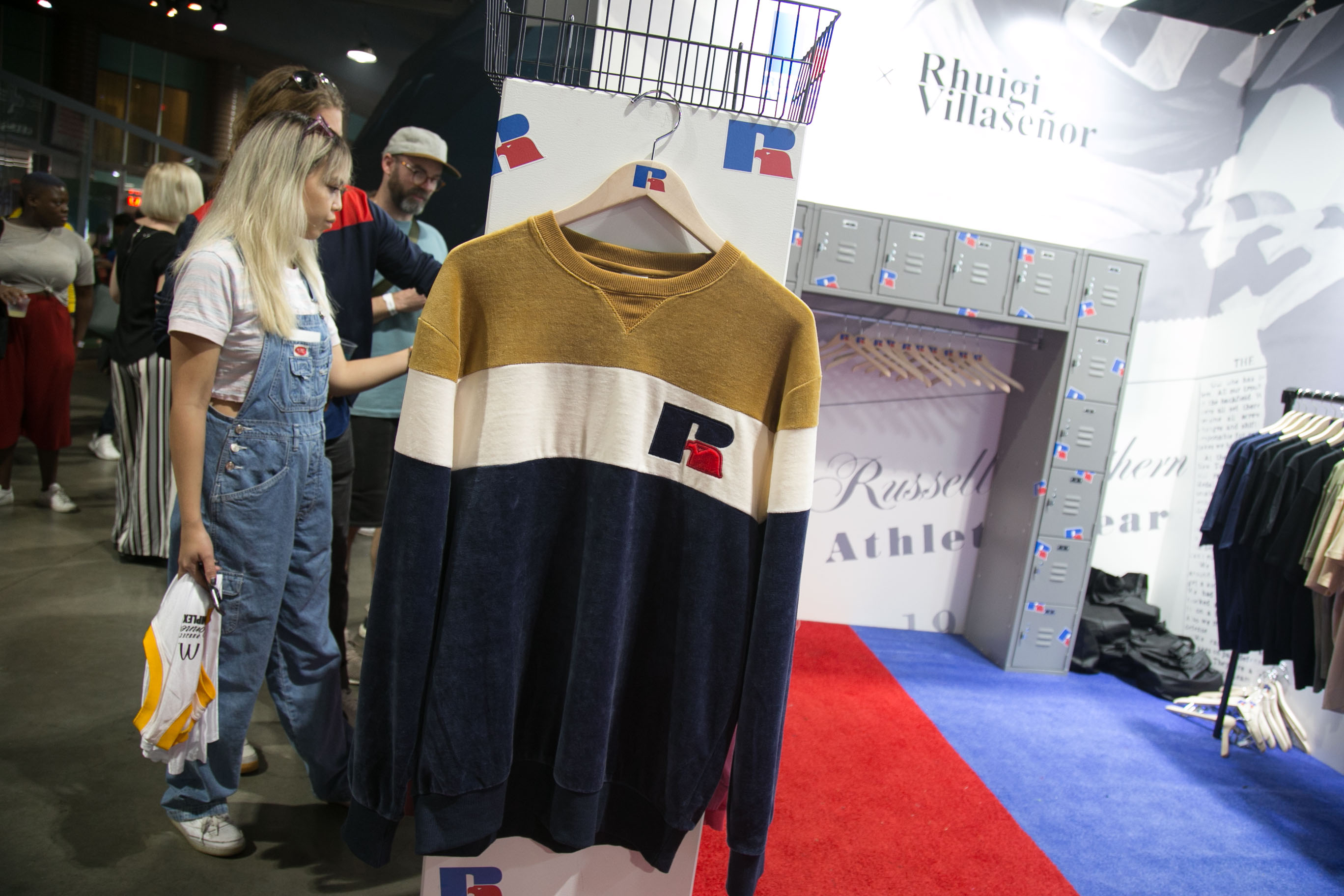 Click here to read more about the Russell Athletic x Rhuigi collaboration.