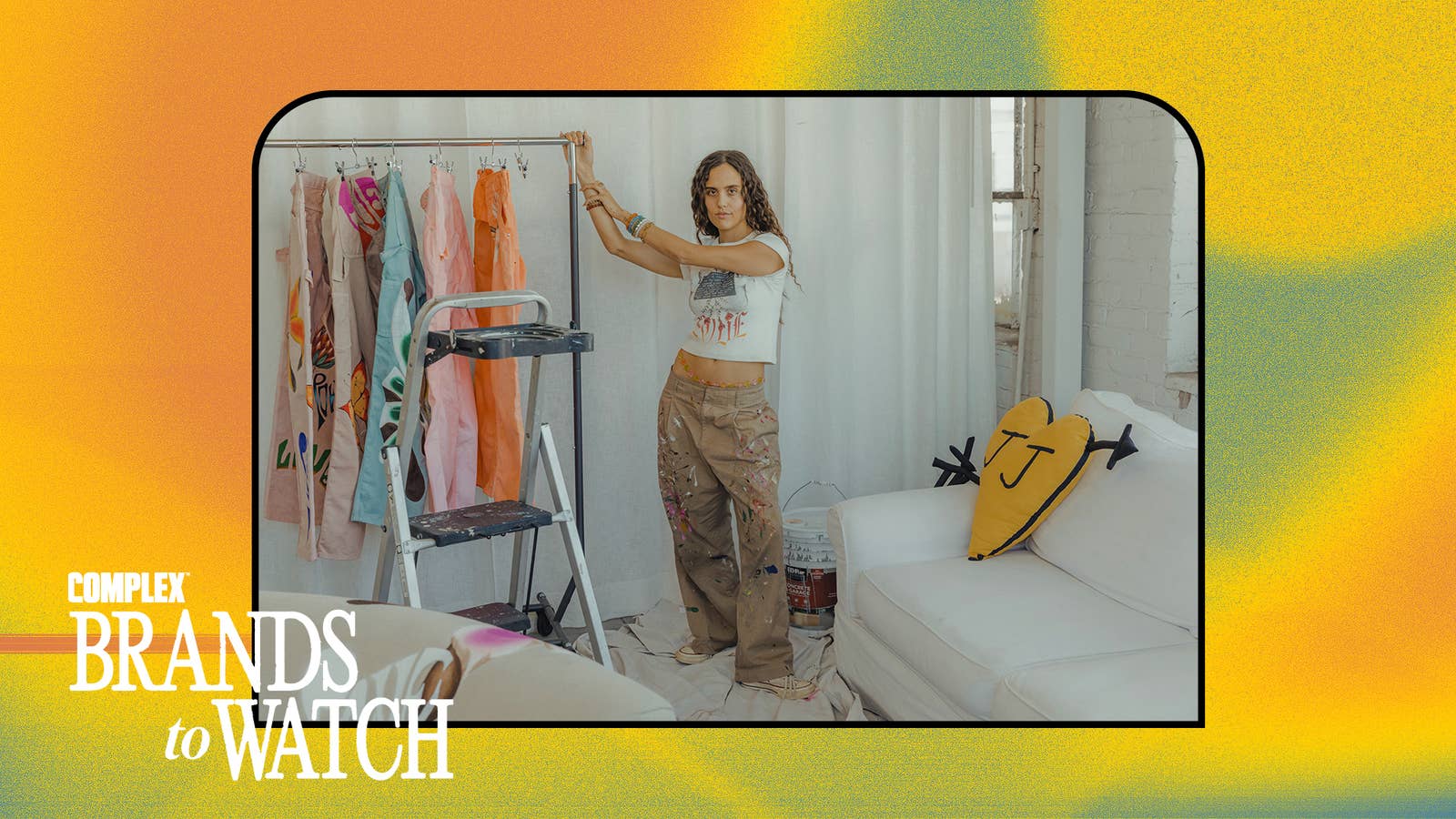 In 2019, Juliet Johnstone ran out of canvases to paint on and decided to spruce up an old pair of Dickie's carpenter pants from her closet. She adorned the legs with different colored flowers, a dove, and a red heart. While wearing them out during a shopping trip in Los Angeles, Johnstone was met with inquisitive stares and the question that sparked it all: "Where'd you get those pants?"
And just like that, Juliet Johnstone (the brand) was born. Taking notes from the environment, Johnstone accentuates the beauty of the natural world while drawing inspiration from psychedelic 1960s concert posters, vintage botanical books, The Beatles and more to create one-of-a-kind pieces customized by hand for her eponymous brand, which is part of Complex's "Brands to Watch" activation at this year's ComplexCon (Nov. 6-7). "I love putting a beautiful daisy, very feminine flowers, with like, a big old English swear word or something," she says. "I think the juxtaposition of all these different elements is what makes it really fun and playful."
Johnstone, a California native, has always been a painter. She moved to New York to study fine art at Parsons, and began working in the city's art gallery circuit. After finishing school, it wasn't long before she began missing the West Coast and moved back home to reconnect with her family and nature. There, she began painting on deadstock white carpenter pants sourced from eBay, Etsy, and vintage sellers around LA. Johnstone would look for the classics, everything from Stan Rays to Dickies and Carhartts, and would sell them on Instagram after friends (and strangers on the street) started asking where they could buy a pair. 
"People kept asking. So I was like, OK, maybe I'll try selling a pair of these," says Johnstone. "So I literally just took a picture with my iPhone, put them on Instagram and just numbered it, pair No. 1. I think they were like, $250 or something. And I was like, let's see what happens. Within 10 minutes, a random guy on the internet bought them, not a friend or anything. I was like, 'What the fuck? Why is he buying these?' I thought my mom was going to buy them or something."
That was almost two years ago, when Johnstone was still painting from home. At the time, carpenter pants were her sole focus. Each pair was— and still is—hand-dyed and painted, then numbered, and posted to Instagram for sale. She steadily dropped about three pairs a week, working with most of the funky designs you can find on her garments today, like multicolored florals, old English text, birds, and insects. "Fashion doesn't have to be so serious. It's a fun thing," she says. "It's supposed to be fun. Let's just be a little more lighthearted about it."
Since then, Johnstone has built a hand-painted clothing empire. Over the last year and a half, she's been able to open her own studio, transition from using vintage garments to designing her own cut and sew pieces, and expand her offerings to include styles like baby tees, tanks, and sweatsuits to grow her label. Evidently, the demand for a Juliet Johnstone original has grown, too. Every drop sells out within minutes, even if there's over 150 items up for sale. And if you're looking to get your own pair of JJ Party Pants, the turnaround time for a custom pant order is roughly two months. Her small team of three is able to produce about five pairs a week, as the painting and dyeing process takes two days for one pair of pants. 
"The demand is pretty high. I have nothing to give people," says Johnstone. "I literally have no product, but that's become the beauty I think of the brand. I do these smaller drops and then things sell out and then it's a bit of a lull for a little bit from the big drops. It's how it is. It's the nature of it."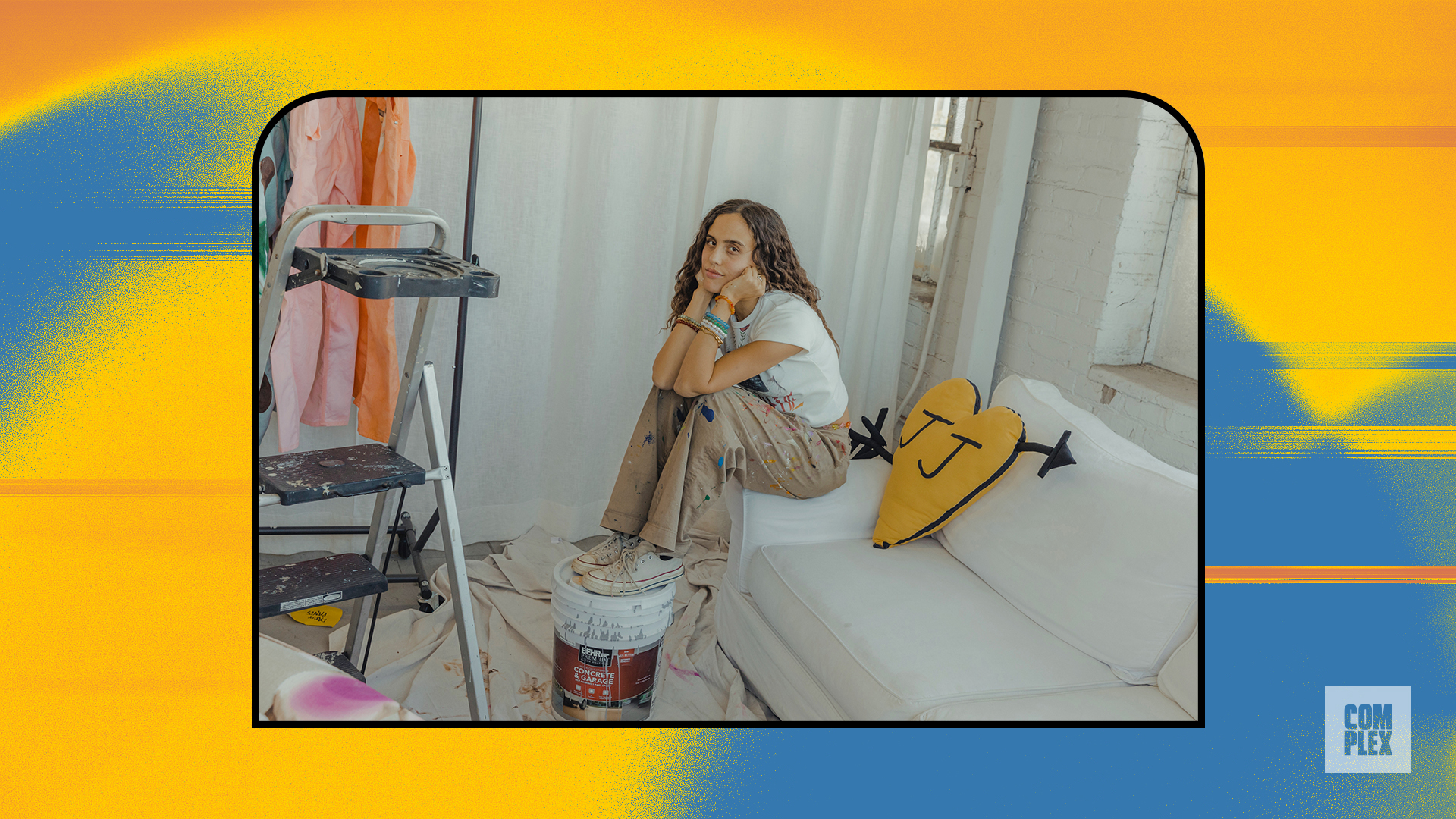 Her rise to become one of the most coveted IG brands was quick—within five months of the brand's inception, she went from casually painting and selling pants online to being featured in Vogue after It girl Bella Hadid wore (and tagged) the brand on Instagram. "I sent [Bella Hadid] a pair and did not expect anything at all, nothing. And then a couple weeks later she just went off on Instagram and posted a five swipe post," says Johnstone. "She was like, 'Let me know how much I owe you.' I was like, 'Please, oh my gosh, you just changed my shit overnight. You just rocked my life.'"
Over the last year, Johnstone has been able to perfect each new item she releases. From baby tees and tank tops to sweatpants and hoodies, and even hats and tote bags—everything is made in-house and is one of a kind. She created the carpenter pants, baby tees, and tank tops with women's bodies in mind and yes, they're still unisex. The baby tees and tank tops have a slightly cropped fit and are thicker than your average white tee. Both styles are digitally printed with Johnstone's signature designs to ensure they can withstand everyday wear. 
The fit of the carpenter pants emulates the look of Dickies or Carhartt without the boxy shape that's generally unflattering on anyone with curves. Unlike your standard carpenter pants, Johnstone's have a curved waistband and a smaller waist-to-hip ratio, which has solved the back-gap issue so many women have. "I'm so happy that I decided to make the change," she says. "It was a hard job because it's definitely way more expensive, making my own, and I make everything in downtown Los Angeles. But it was so worth it because I've just seen the product shift so much."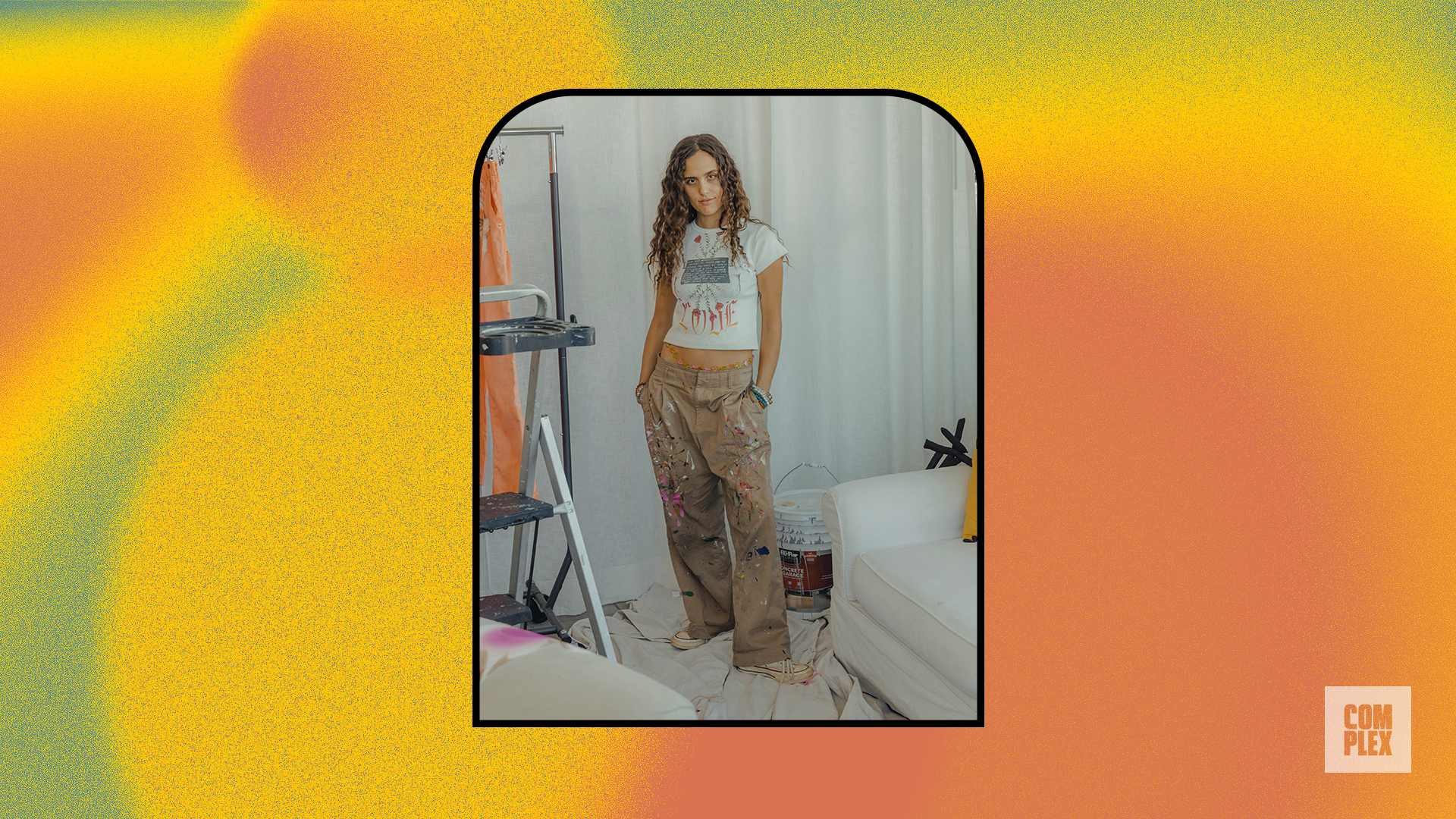 The carpenter pants are the label's most expensive item, clocking in at $600 a pair. Johnstone has been able to make that price worthwhile, as each pair of pants is a hand-painted original, featuring custom buttons and rivets stamped with a silver JJ flower. Creating each pair is a days-long process, from mapping out the designs on her laptop to painting the imagery onto the pants to dyeing the fabric, it's easy to understand the expensive price tag. However, to better accommodate fans of the brand with lower budgets, Johnstone introduced "Party Pant Friday," a sporadic drop of pants with a single hand-painted element that range from $280-$400 in price to keep costs low without having to sacrifice making them one of a kind. 
"They're expensive stuff. They're nice products. The fabric is really nice and they're made sustainably now. I know it's expensive, and I want it to be perfect. I just would rather spend the time on one thing and then put it up for sale, rather than spread myself out over multiple things and the products not be absolutely perfect," says Johnstone. 
At ComplexCon, Johnstone is releasing a series of baby tees, hand-painted trucker hats, and carpenter pants—the styles that changed everything for the label. In proper Juliet Johnstone fashion, each item will be one-of-one, all emblazoned with her signature designs. 
"You're not buying into fast fashion, you're buying into a product that's going to last you a really long time," says Johnstone. "There's something really special about that because I think inherently people want to just feel special and want to have a unique product that they're not going to see on everyone when they go out."
ComplexCon takes place from Nov. 6 to Nov. 7 in Long Beach, Calif. Sign up for more info and access at complexcon.com.