UPDATE 4/17, 3:00 p.m. ET: Louis Vuitton is now repurposing its workshops in the United States to produce face masks for the country, the company said in a statement.
Beginning this week and the next, workshops in New Jersey, Texas, and California will start to produce non-surgical masks made of washable cloth with the goal of producing hundreds of thousands. The masks will be donated to local organizations aiding in the fight against COVID-19.
See original story below.
Hundreds of thousands of non-surgical protective masks, ideal for our current era of COVID-19 fears, will be produced by Louis Vuitton thanks to the newly announced re-purposing of its French workshops.
As announced Wednesday, the brand's workshops in Marsaz and Saint-Donat (Drôme), Saint-Pourçain (Allier), Ducey (Manche) and Sainte-Florence (Vendée) have hundreds of artisans on the task in response to the regional government's request for increased non-surgical mask production.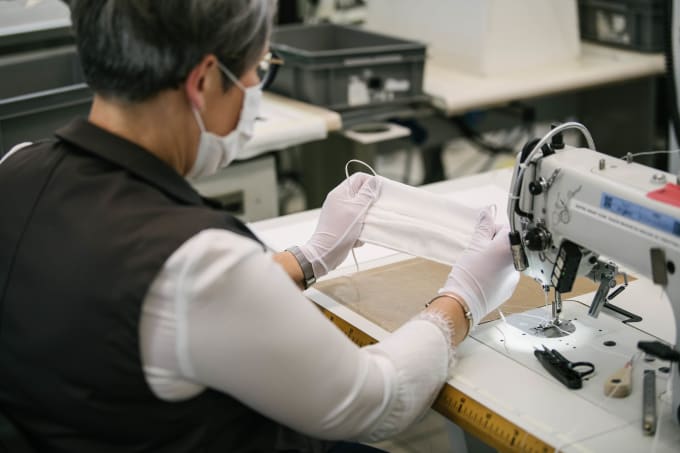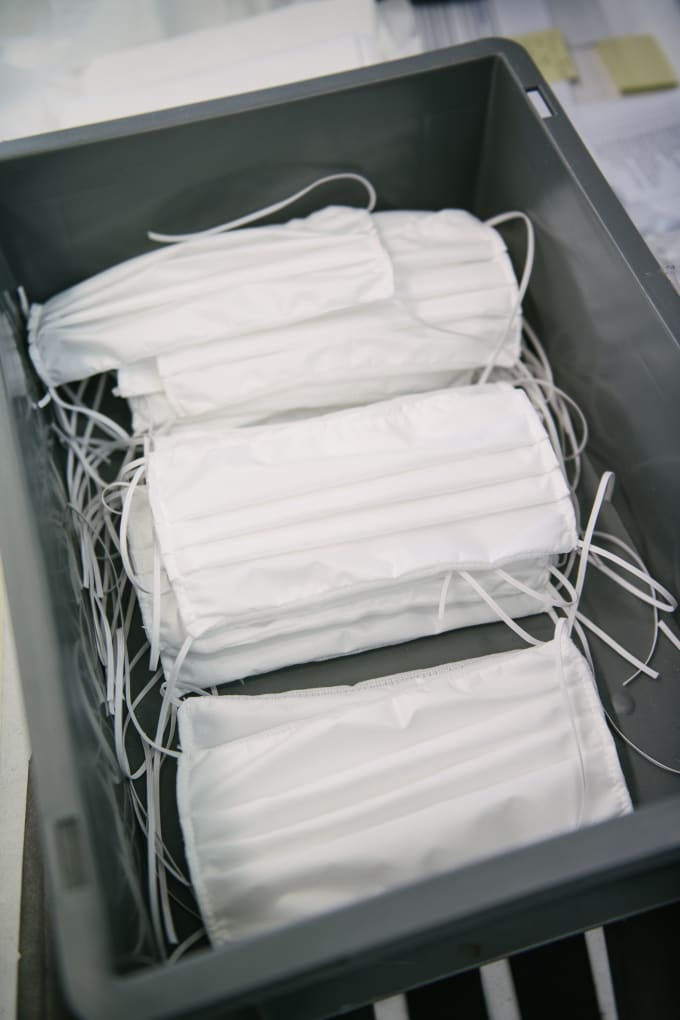 "As an important French House, Louis Vuitton wishes to commit at its level to producing many thousands of masks that will be distributed within the region, at no charge, to protect those who are most exposed," Michael Burke, LV's chairman and CEO, said when formalizing the start of mask production with a visit to the Sainte-Florence workshop. "This production is the fruit of a wonderful collaboration with the regional sector of the textile industry."
Burke was joined in the production kickoff greeting of volunteers by leaders from the Marpa nursing home in Sainte-Florence and the Saint-Vincent de Paul care facility in Essarts, Bocage. The masks, per a press release, are approved by the government and mark a collaboration with Mode Grand Ouest, an area network of the textile industry that's supplying a main material for production.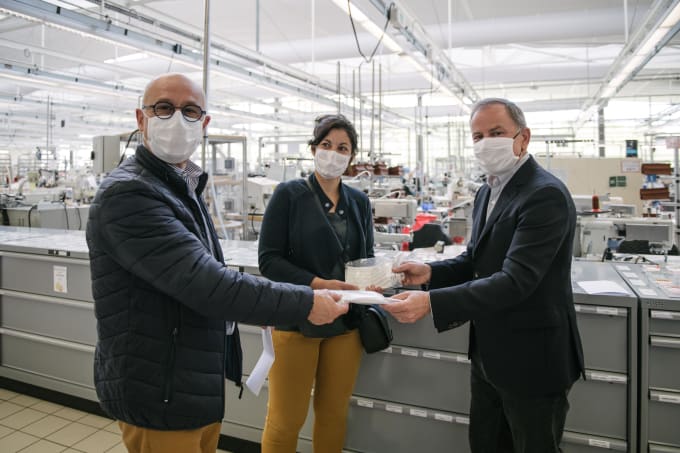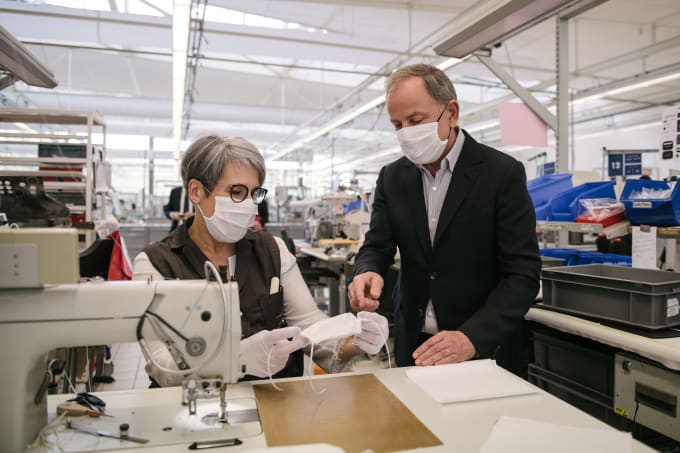 Here in the States, if you're looking to procure a mask and aren't having any local luck, GQ has put together a guide on where to look. For the CDC's recommendations on mask usage, click here.