Paris Fashion Week: The Stories Behind Sacai, Dior, Rhude, and Casablanca's Best Runway Pieces
Paris Fashion Week Fall/Winter 2020 recap: The stories and inspiration behind the collections and best runway pieces from Sacai, Dior, Rhude, and Casablanca.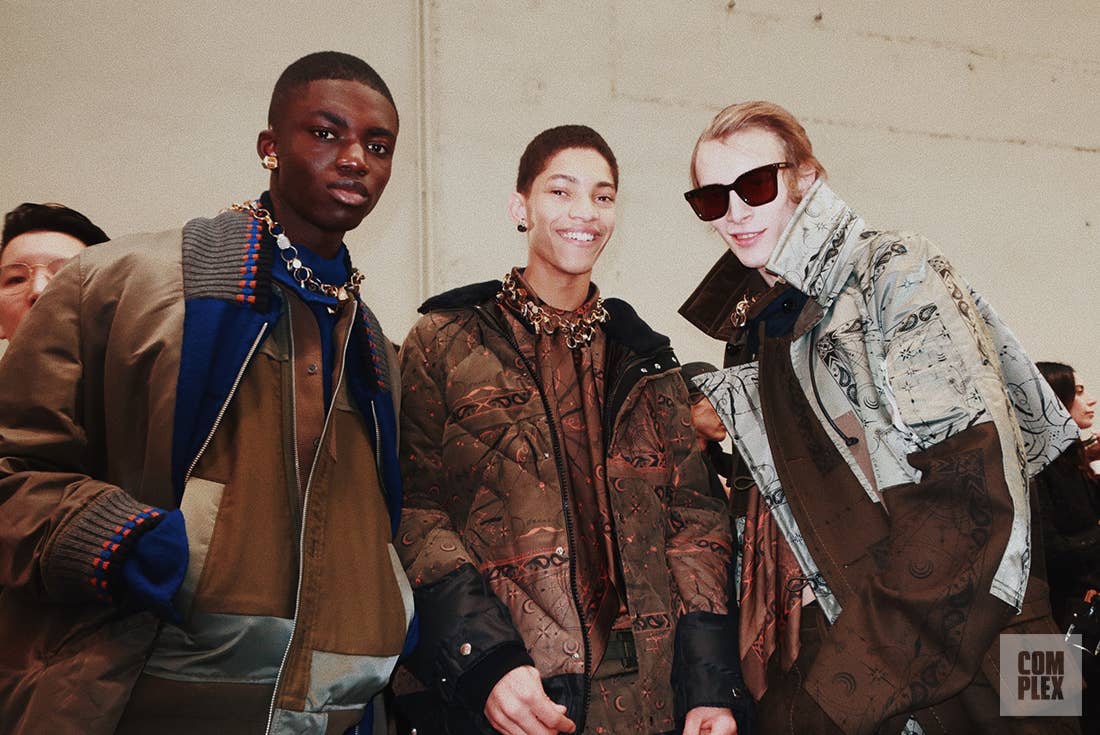 Publicist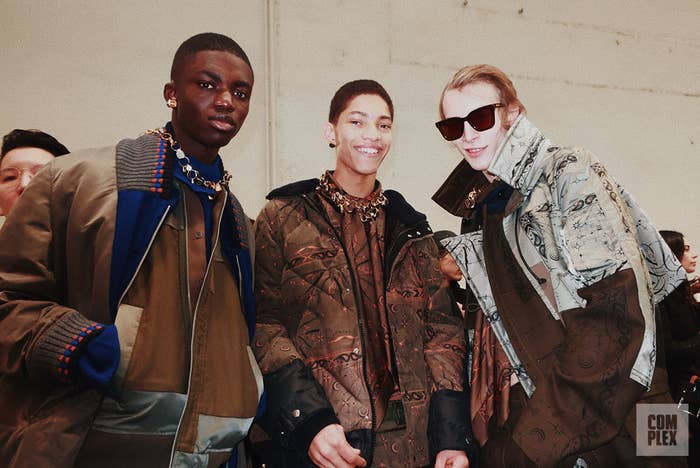 Paris Men's Fashion Week is over, and there's no shortage of runway shots and reviews detailing the inspiration for each collection. But what about the stories behind those specific pieces the designers love? The items they and their teams labored over for months in hopes that you will buy them when they hit stores?
Sacai's Chitose Abe talks about her collaboration with tattoo artist Dr. Woo and a leopard print Chesterfield coat; Rhude's Rhuigi Villaseñor spoke on the quarter-zip shearling he wanted to be athletic and luxurious; Charaf Tajer of Casablanca explained his fascination with Dalmaitions and Aristotle Onassis, which showed up on a silk shirt Westside Gunn wore to the show; and Kim Jones, artistic director at Dior Men's, explained how he used a couture dress from the archives to design an embellished coat that took 1,000 hours to make. Read their stories below.
Dior Embellished Coat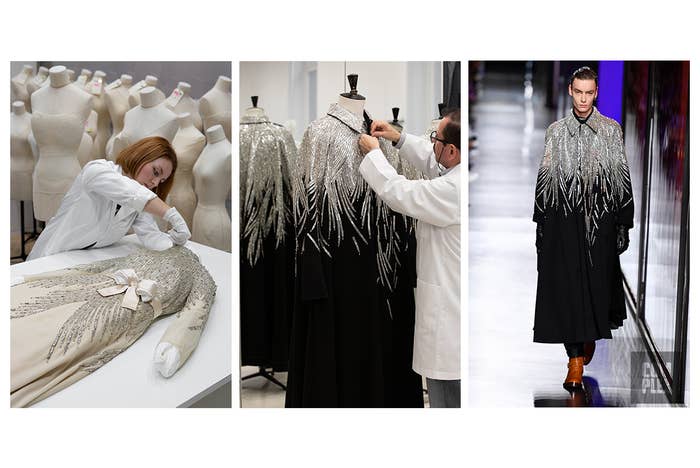 Sacai's Leopard Chesterfield/M-65 Coat
Sacai x Dr. Woo Peacoat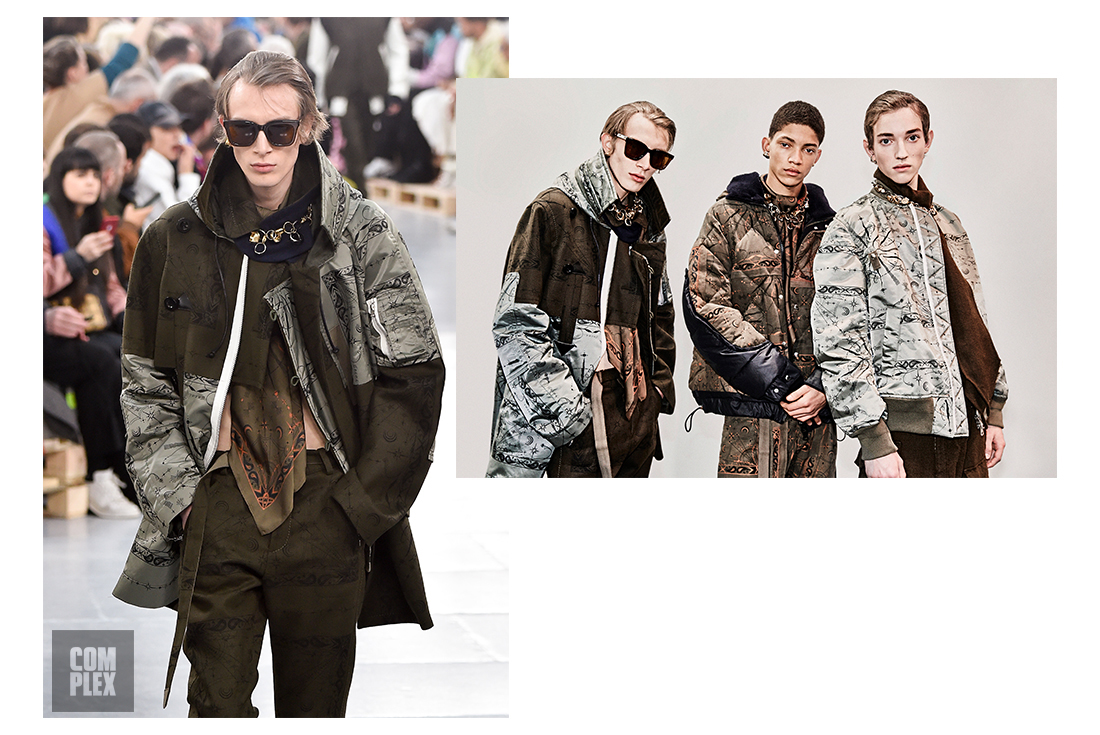 Casablanca's Aristotle Onassis x Dalmatian Print Silk Set
Rhude Quarter Zip Shearling