At PFW, Rhuigi Villaseñor Wants to Elevate Rhude Without Losing Its Essence
After presenting his first-ever show at PFW FW20, Rhude's Rhuigi Villaseñor wants to continue elevating the brand without losing its essence.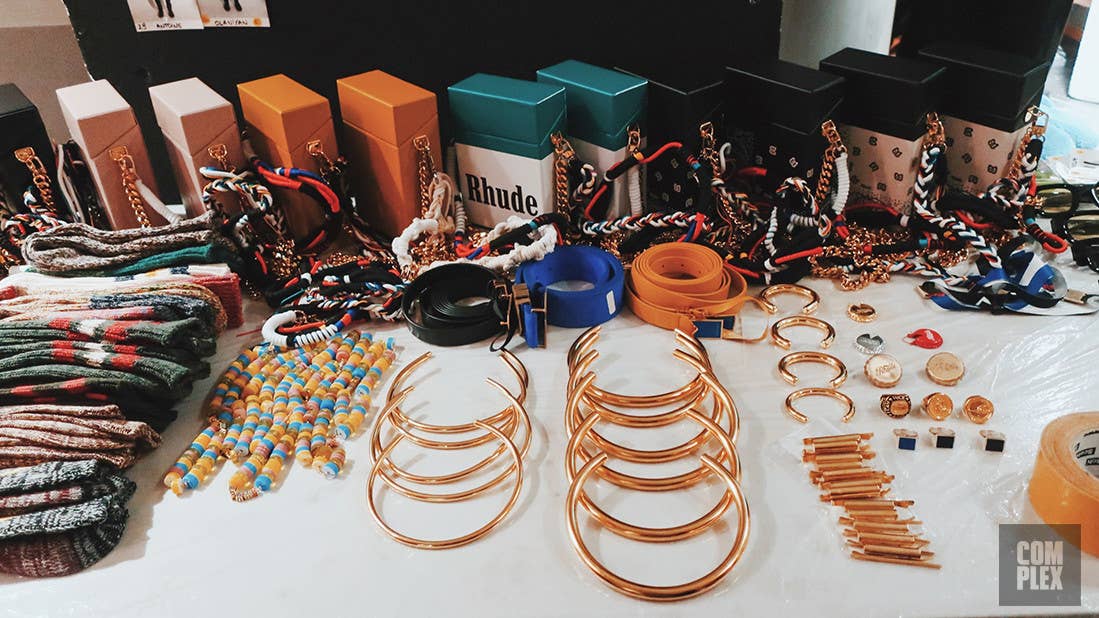 Complex Original
Image via Complex Original/Hannah Sider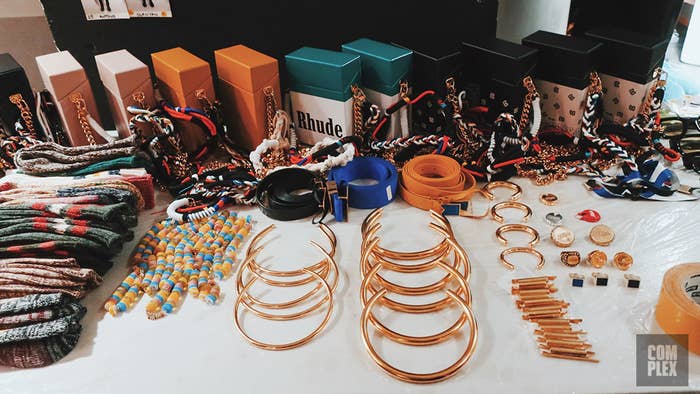 Rhuigi Villaseñor has always dreamt of showing in Paris. Last season, he held a presentation for Rhude's Fall/Winter 2019 collection at the atrium of Lycée Carnot, a prestigious high school in Paris where Riccardo Tisci has held many of his Givenchy shows. But after being accepted into the official calendar this past November, the designer is finally making his debut. "I think anyone who decides to make clothes subconsciously dreams of showing at Paris Fashion Week," he said. "As far as it being a reality, it still hasn't kicked in."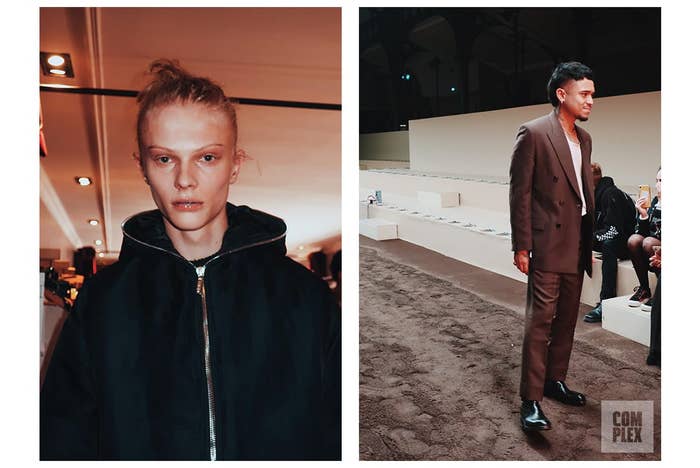 So right now, backstage, moments before his first runway show, he says he's "extremely nervous." The kid from L.A. who started by designing a bandana tee is about to open Paris Fashion Week. But he's been receiving plenty of support from family, friends, and Rhude fans these last few weeks, he says. JAY-Z and Roc Nation's Emory Jones shared some words of encouragement and even gave him the blessing to use "Heart of the City" for the models' final walk. "'Ain't no love in the heart of the city.' That's why [the song] fits," he said, smirking. Recently, Kanye West initiated a prayer circle for Villaseñor at one of his Sunday Services. "It was me, him, my buddy Danny, and Tony Williams," he recalled. "I just felt this overgrowing amount of support from people who've now become my big brothers." Nervous or not, Villaseñor has been preparing for this collection for months, and this moment for years.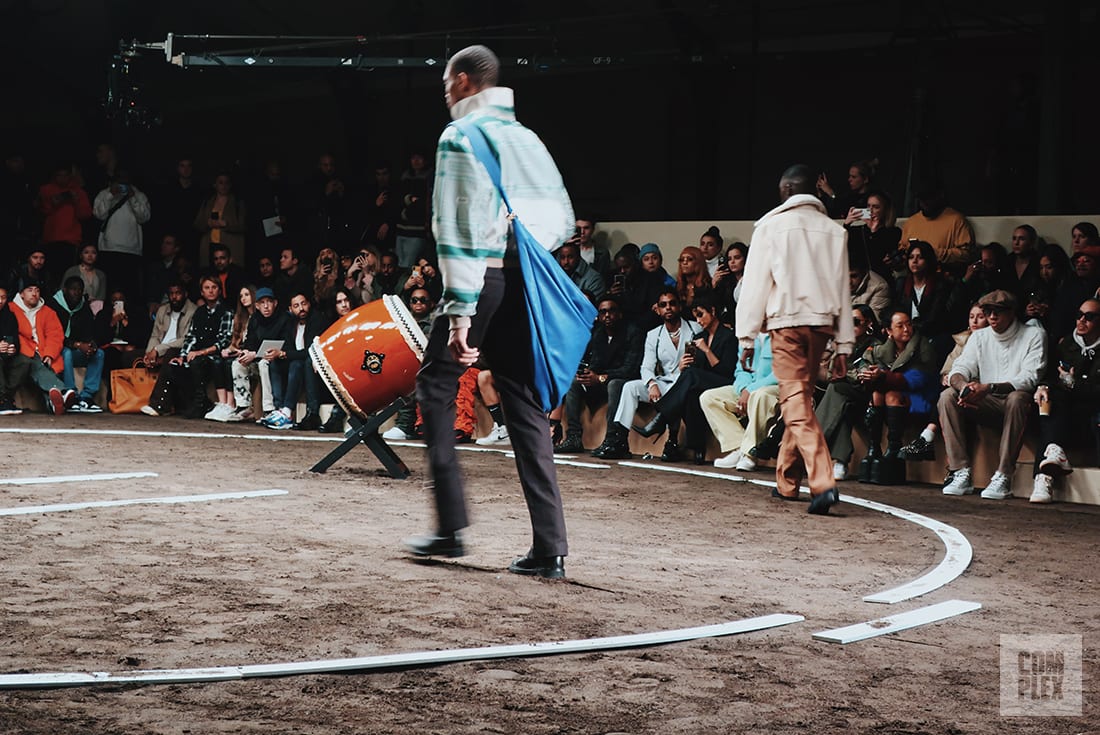 For his first show, Villaseñor transformed the Elysée Montmartre concert hall into a sand-covered runway inspired by a sumo wrestling ring and opened it with a performance from a pair of taiko drummers. Guests included editors, buyers, celebrities, and some of Villaseñor's peers and close friends—Miguel, DJ Mustard, Futura, Ronnie Fieg, John Elliott, Tyga, Guillermo Andrade, Ev Bravado, and Aleali May. The collection itself, titled "Spirit of Ecstasy," was heavily inspired by his family (most of his work is), and hints of Japanese samurai and music festival culture. "First off, it's the second month anniversary of my grandfather's passing, but instead of mourning him we're celebrating him," he explained. There was a nice dedication to his late grandfather on the physical invitations (as well as the late father of model Michael Lockley, who Villaseñor is close with). The tailoring—think double-breasted suits, a black leather blazer, a belted robe coat—was a nod to his grandfather as well.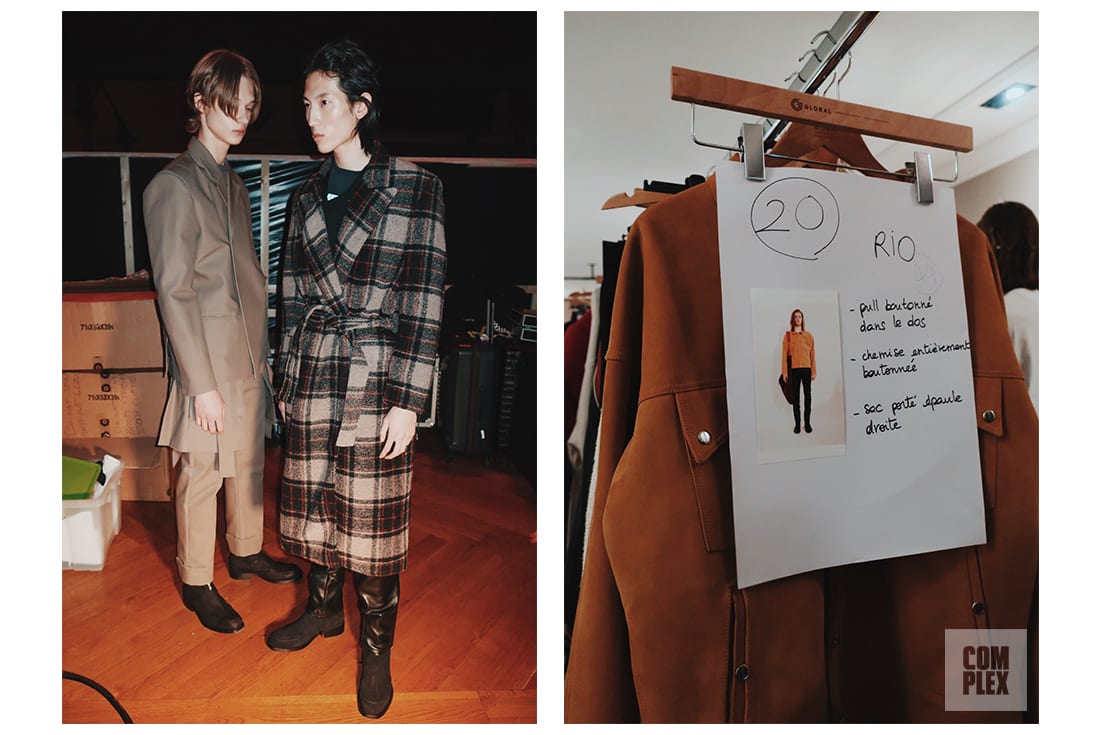 "I think [this] is just challenging kids on what is the new luxury." 
Villaseñor said he's trying to mix modern and traditional references to create something new. "I often ask people what is the modern day luxury and often times I think the answer is experiential stuff," he explained. "I think [this] is just challenging kids on what is the new luxury."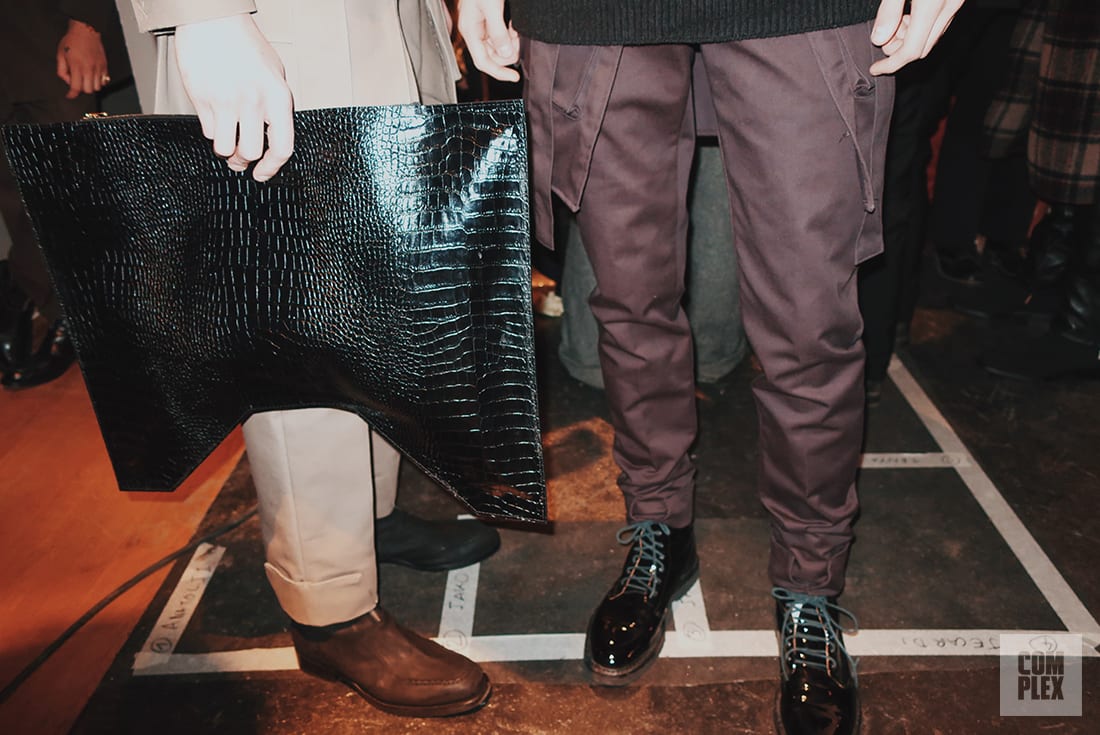 Rhude also debuted its first-ever women's offerings, which were included in the 30 looks.  The women's pieces included a black leather midi skirt, a deep burgundy leather trench, an oversized shearling tote, and a belted faux fur coat. For Villaseñor, who didn't want to simply make Rhude's men's pieces in smaller sizes, this was an opportunity to communicate his point of view in a new category. "I think there's an opening for the new guys and new luxury designers to have a take on womenswear," he said. "My mission for this is to enforce power and strength without enforcing masculinity and menswear into womenswear. I'm developing a wardrobe that I think is essential to everyday life, building a foundation for a uniform."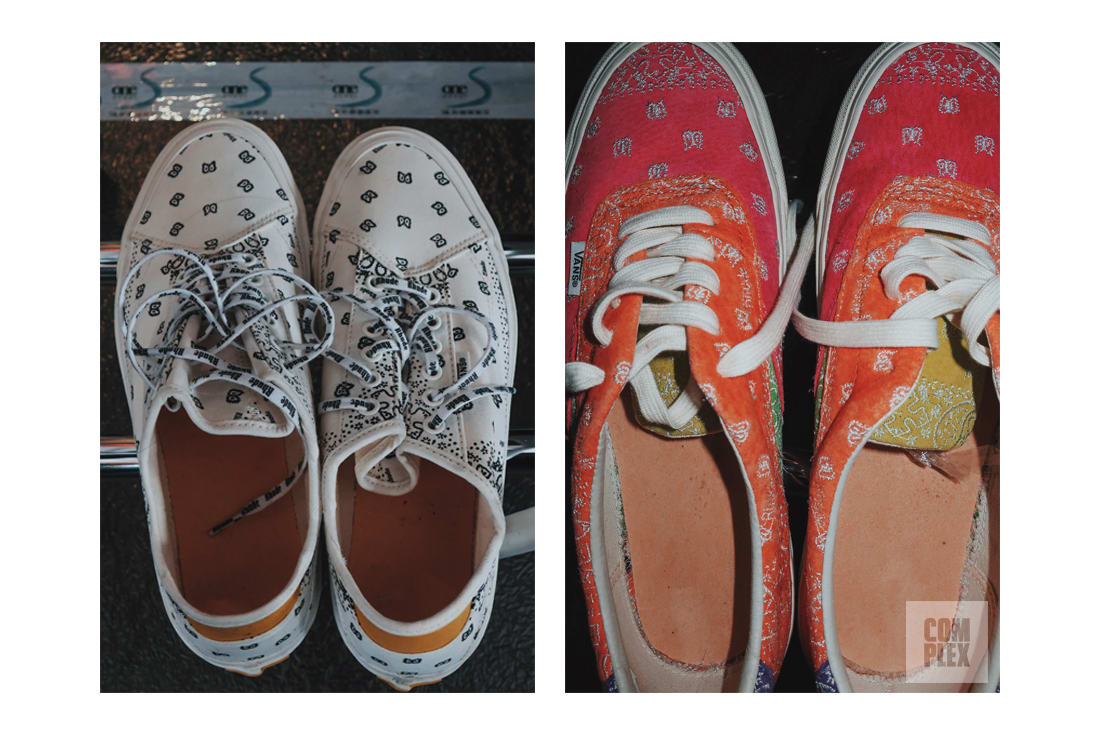 "My mission for this is to enforce power and strength without enforcing masculinity and menswear into womenswear."
Though the collection had glimpses of Rhude signatures—cargo pants, leather pants, a new colorway of its successful bandana-print Vans sneaker, elongated drawstring details—growth in his offerings and in the designs (there were more tailored looks than previous Rhude collections) was Villaseñor's focus here. "I wanted to showcase the evolution of Rhude but not lose the roots and foundations of where we came from," he says. "I just hope the kids don't think I'm moving away too much. I hope they like it 'cause that's what really matters."