ASAP Rocky Has Reportedly Designed 'New Wardrobe and Uniforms' for Prison in Sweden
Rocky wants to give back in a big way following his Swedish scandal.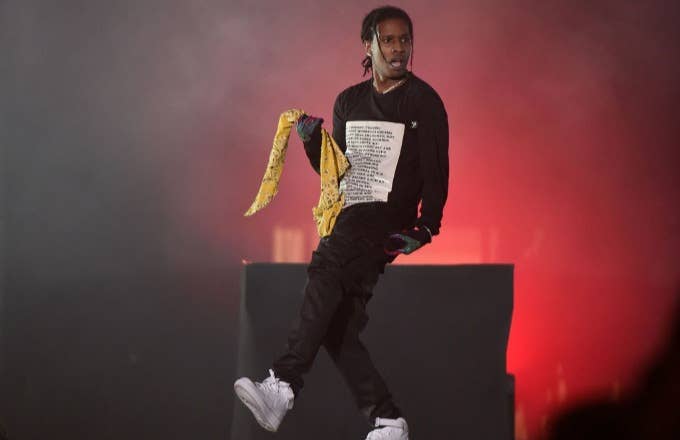 Getty
Image via Getty/Zachary Mazur/FilmMagic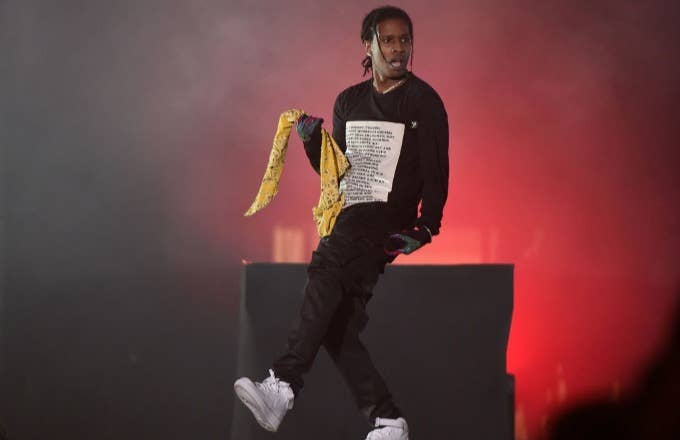 In December, ASAP Rocky will return to Sweden for a headlining show at the Ericsson Globe venue in Stockholm. As previously announced, the Dec. 11 show will also feature a selection of Swedish artists, with a portion of the proceeds going toward the Swedish Network of Refugee Support Groups non-profit.
Now, per a Forbesbreakdown by Jacqueline Schneider of Rocky's recent conversation with Summit co-founder Jeff Rosenthal at the Orpheum in Los Angeles, we have more insight on Rocky's plans for the region following his extended legal battle earlier this year.
"When I was going through my whole situation, the whole time I used to look on television and see Swedish fans showing me so much love and I want to give it back," Rocky recalled, adding that "most of the proceeds" from performances in the country will be donated to "inmates and prison reformation."
Forbes also said that Rocky has designed "new wardrobe and uniforms" for Kronobergshäktet, the prison in Sweden where he was held following his arrest this summer.
"I'm trying to do what I can with what I can, I just want to keep creating and encouraging whoever is after me to do it better," Rocky said.
Elsewhere, Rocky discussed the importance of authenticity in fashion and how his well-documented introduction to psychedelics bettered his life. "They opened my third eye and made me more attuned," he said. "It was a way to love more, it helped me open up my heart."
Peep the full Forbes rundown here.
A separate report from Swedish newspaper Aftonbladet claims that Kronobergshäktet officials have yet to respond to a requests from Rocky's attorney about the donation of clothes including "sweaters and trousers" to inmates. Rocky's lawyer, that report adds, is also said to have sent a photo of a clothing design described as a sweater and pants in green with the text "PROMENVD" emblazoned on the chest.