Reebok Classics takes it to the barbershop for a short film that sees four of the UK's biggest creatives share candid stories on their come-up, the influence of '90s culture and the importance of a fresh cut.
Pro Green, Aaron Unknown, Jay Prince and Gaika all take to the barbershop for The Shape Up, with one of London's hottest barbers – Mark Maciver a.k.a. Slider Cuts – handing out his trademark cuts. All four guests (and Slider Cuts himself) are styled out in Reebok's new Aztrek and Daytona sneakers, two releases that call back to the 90s and represents Reebok's ethos of going against the grain and redefining street culture.
Reebok Classics has recognised the barbershop as one of the few places where young men can share stories, struggles and problems without facing judgement. The Shape Up shows its guests at their most open, with discussion points ranging from issues around identity and culture in London, through to the influence of the 1990s on music and contemporary style.
Professor Green on the culture of barbershop talk:
"As men though, it's one of the few places where collectively you'll end up having a real conversation and opening up about things you wouldn't otherwise...life's so mad, you spend so much time rushing around everywhere, it's one of the few times you're forced to sit still."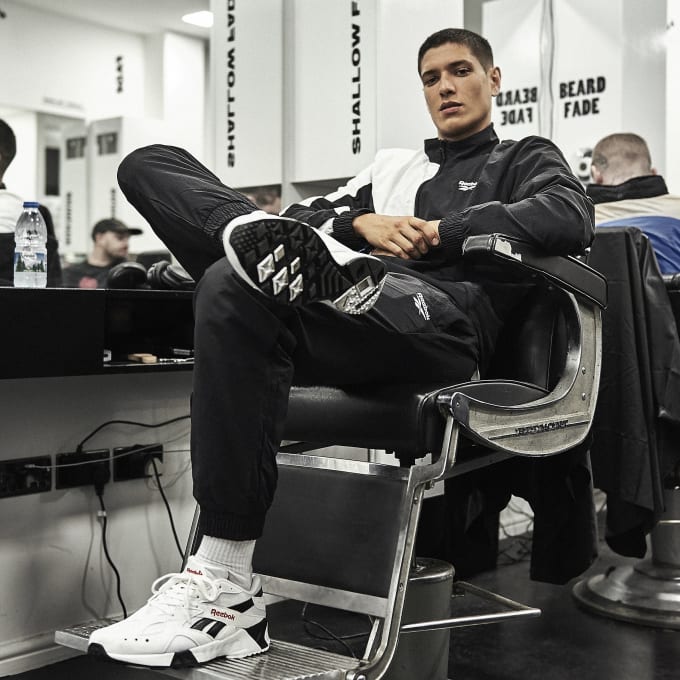 Aaron Unknown on the influence of 90s street culture:
"Everyone wanted to be on the streets [in the 90s]. I try to keep it underground but that influence is very much there, if I shoot a music video I do it on the streets."
Jay Prince on the mentality and fearlessness:
"I really do think about the message I'm trying to portray – I push boundaries not only in music but for myself. Practicing being fearless, you find out a lot about yourself when you're not afraid."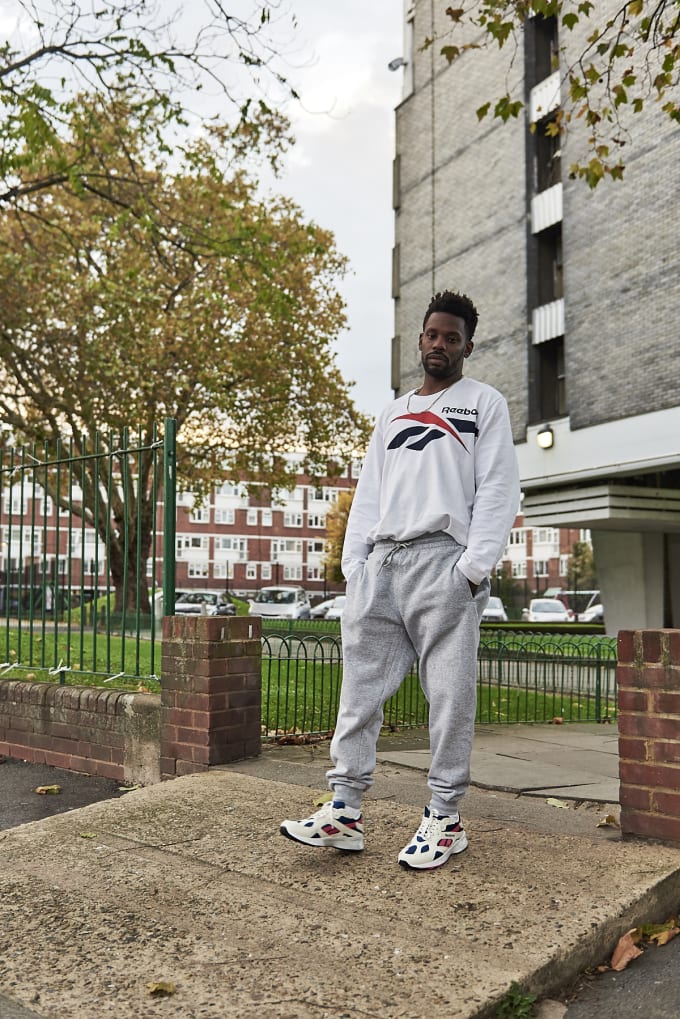 Gaika on expressing emotion:
"I feel like men are actually very emotional creatures – we pretend like we're not – but I think that's more to do with the ability to regulate our feelings."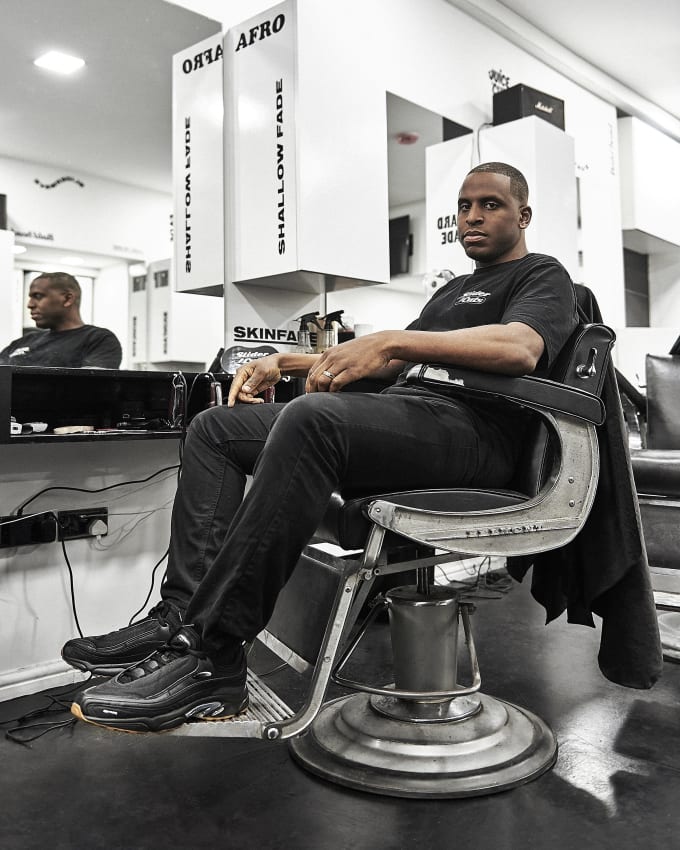 Marc Maciver on the importance of talking about how you feel:
"The advice I'd give for men to speak about senstive things, is that holding it in never makes things better! If you're honest with yourself, you can strive to be better."
Watch the full episode of Reebok Classics Presents: The Shape Up at the top of the page.
Reebok Classics is celebrating its '90s roots with the Aztrek sneaker. Shop the Aztrek here #aztrek and #ReebokClassicsUK.