You may not be familiar with Imtayaz Qassim, or his namesake brand, but it's about time that you were. From humble beginnings finding his creative calling, to diving headfirst into the ever-expanding fashion industry to establish himself amongst his peers, Imtayaz Qassim presents his personal narrative through apparel.  
With an array of experience working with the likes of Repesent, A-Cold-Wall*, and providing bespoke pieces for Gareth Bale, the designer has cemented his talents through a conscious desire to push the boundaries and grow with every release. Inspired by a rich, mixed cultural heritage, Imtayaz draws from his world experiences, and those before him, to present familiar ideas from an entirely new perspective. 
We chopped it up the British Menswear designer to better understand his first steps into fashion, inspirations, cultural identity, and more, to truly understand what sets him apart from the crowd. 
COMPLEX: How did you find yourself making your first steps into the realm of fashion? 
Imtayaz Qassim: I always loved to draw and write stories when I was younger, and I used to find myself drawing t-shirt designs a lot in my teenage years. As life moved on I was advised to go into something safer as a career by my parents, it wasn't advice to prevent me from doing what I loved, more so I would always have some form of work, I guess. 
After studying electronic engineering at college and two years of computer science and engineering at University, the urge to follow my creativity took over. I dropped out and blagged my way on to an Art and Design course. I had no portfolio and only a GCSE in Art and Design as previous experience, but the tutor saw something in me and gave me a place on the course and I'll forever be grateful to her for that. From there I went on to do my degree in Fashion Design and that is pretty much how my journey began.
Like the tutor that gave you your first chance, are there any brands, mentors, or experiences that helped establish the type of designer you would become? 
As anyone who has studied design would know, the first and second years are always very dictated in the sense that specific criteria have to be met which limits you. However, in the third year when creating your final collection there is a lot more freedom, and during this time my tutor and course leader really pushed me to tell my story.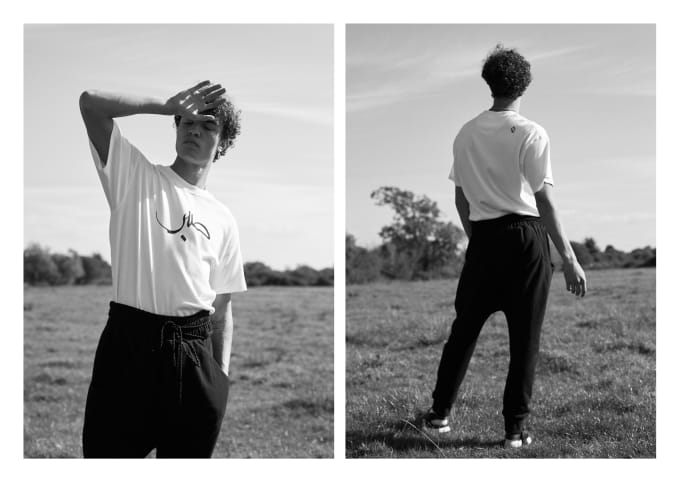 Once these foundations were set and you started paving the direction your brand would take, what were the most important elements to establish? 
I think a true direction and a strong infrastructure from day one are of equal importance. If you're looking to build a brand that s able to express a real and unique story, and that is able to run as a functioning business, you need to have both. With the dynamics of today's society and how quickly things escalate, brands are able to take an idea, get it made and get it online quickly, the key is not to run before you can walk. Continue to take your time and be true, that way you'll never be late, you will arrive exactly when you're supposed to. 
Looking closer at where your brand is at now, there are clearly strong references that run throughout your work. What do you look for when seeking points of reference and inspiration?
I titled my second collection 'Exploration Starts At Home', a phrase I've been toying with for a few years and used throughout different projects. It stems from something my Dad used to say to me when I was a kid, "How can you know where you're going, if you don't know where you've been" and what he meant was if you don't truly understand who you are, your heritage and culture, you can never truly grow into your own person. That is pretty much where I always start my process, whether it's looking at the impact of the silk road, the forgotten history of how Islam and the West had a harmonious yet prosperous relationship or looking back through old photos of my family the UK and Pakistan.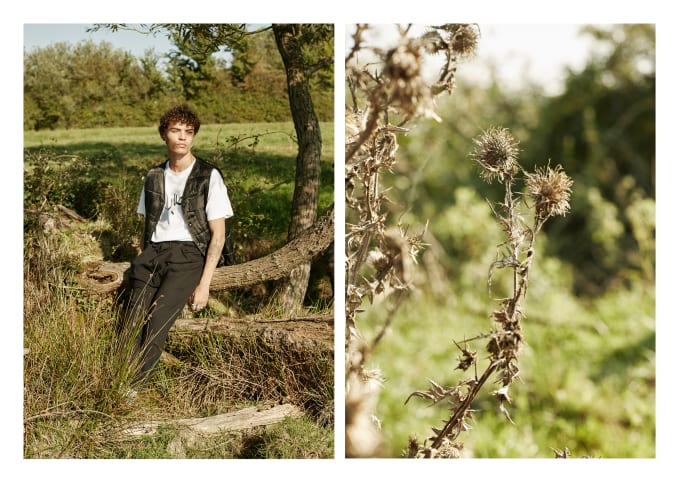 Are there any specific cultural references you focus on within that personal timeline that guide your process as a whole?
I'm British, born and raised, but I had a bi-cultural upbringing. One half of my family are Welsh and the other are Pakistani. Islam has such a strong, vast, and beautiful cultural history that had this hugely positive impact on humanity. Researching its history influences me the most. Geometric designs and the use of colour and texture found throughout Islamic art is incredible. As well as the art it's the story of the people that created moments that inspire me to create and share a specific message or story.
On the other hand being British and growing up here also plays a massive part in my design process. For example, I found this attachment to tracksuits and sportswear at an early age, be it due to football, my circle of friends or just because it was what everyone was wearing during high school, and I carry this through into my work in a more refined manner. 
In reference to your brand ethos and the ideas that conceive your collections, how do you ensure that your products challenge opinions while combining both sides of your cultural heritage?
I try to merge my two cultures using specific fabrics and detailing on silhouettes that they aren't normally seen with. During the design process, I always feel a connection with the colours or the fabric textures which derive from my past experiences and personal history, which allows me to express an authentic story.
For example, my use of paisley - a pattern created by Muslims in the Persian empire, which made its way to Wales where it was called 'The Welsh pair drop' - is a reference to my heritage on both sides. I'll use it to create a down jacket or track pants, which is a direct reference to my British upbringing. There is always a particular story or piece of history that has been referenced in some way and using those stories I hope to challenge people's opinions on the bigger picture.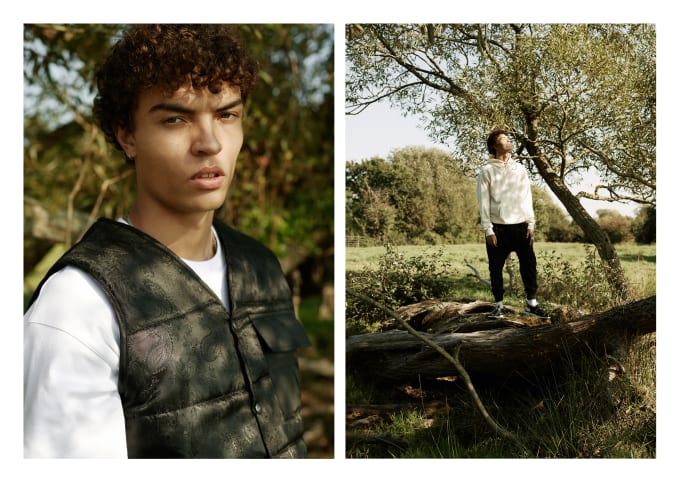 When looking at your collections within the wider scope of the brand as a whole, what is the story you wish to tell and how do you deliver this narrative?
It's a story of peace more than anything, a story where cultures, races, and religions collide to create beauty and co-exist in peacefulness and prosperity. Hate and segregation are created in order to benefit the minority, whereas peace, love, and coexistence benefit all.
Peace isn't always something found through the lighter side of life either, some people find it through darker situations and emotions that we go through and that doesn't mean it is any less powerful or wrong, it is just unique to the individual.  I aim to deliver this narrative through the best possible product I can create, not only visually blending cultures but igniting discussion between peers and within.
Going forward, how do you plan on developing the Imtayaz Qassim brand and your own personal boundaries?
As far as moving forward into next season we will be introducing more technical outerwear, new fabrications, and some graphics, but further, down the line, I'm looking to bring in suiting and authentic knitwear. By pushing and expanding the collections I aim to add new chapters to the story.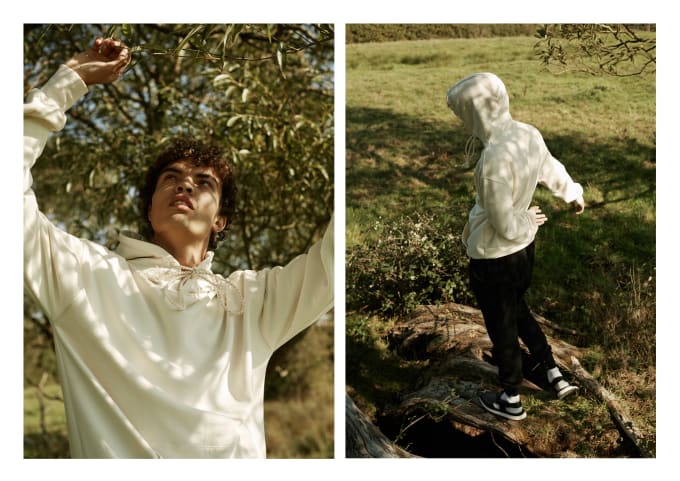 Finally, will we see your product available through any retailers with a bigger push in 2018?
Yes, that is the plan. We've been approached since the first collection by retailers, it just it wasn't right for us at the time. It is about finding the right partners that understand you as a designer and understand the product and the message. It's something I want to be very careful about, and as I said before… don't run before you can walk.
Shop the current collection from Imtayaz Qassim via their online store, and stay up to date with news via the brand's Instagram.