The minds behind L.A.-based menswear brand Mr. Completely admit their designs aren't easily attainable—not only because of their limited number of stockists, but because their pieces are simply out of many people's price range. So in an effort to reach a new and younger audience, designers Keith Richardson and Lukus Eichmann joined forces with PacSun to deliver the MRCLA capsule, a more accessible version of the Mr. Completely mainline.
"When you look at our customer and [PacSun's] customer, there's definitely a price difference," Keith told Complex. "Obviously, our stuff is more expensive, and we just felt like it would fit right in if we could get a lower-tier thing going—kind of like the same model Jerry [Lorenzo] was doing [with F.O.G.]. We really want people to wear our designs; we want a proper denim movement; we want to be able to build a proper brand, and we felt like this was the perfect outlet to reach more people."
In anticipation of the collaborative range, PacSun has unveiled the MRCLA campaign starring Rich the Kid. It was a pretty appropriate casting choice, as the NYC-bred rapper says he's a big fan of Mr. Completely's unique and versatile pieces.
"I really like the designs and how all of the styles can appeal to different people. It's very easy to look stylish in these looks while still remaining comfortable," he said. "A lot of people I know grew up shopping at PacSun, including me. Since I've been a fan of them for so long, it makes this collaboration even more exciting."
Before MRCLA hits the shelves next Friday, Complex spoke to Mr. Completely's designers about the PacSun partnership, what they hope to achieve with the range, and future projects with the retailer.
You can check out the Q&A, as well as campaign images below.
(This interview has been edited and condensed for clarity.)
Tell me, how did the Mr. Completely x PacSun collaboration come to be? How was the project initiated?
Lukus: A friend of a friend had mentioned to us, "Hey, I hear the PacSun guys might be interested in working with you in some capacity." The first time we heard it, I didn't believe it. I was just like, "OK, we'll see," thinking it was just people talking.
Keith: Also, Lukus, do you remember Matt Williams [the former designer for Been Trill]? I was helping Matt, a buddy of mine who used to work with me. We were doing some development stuff for Matt while he was doing the Been Trill stuff with PacSun, and that connected us with the Pac. That was when we first started Mr. Completely—the early stages, like around 2016. Several years later, the partnership happened.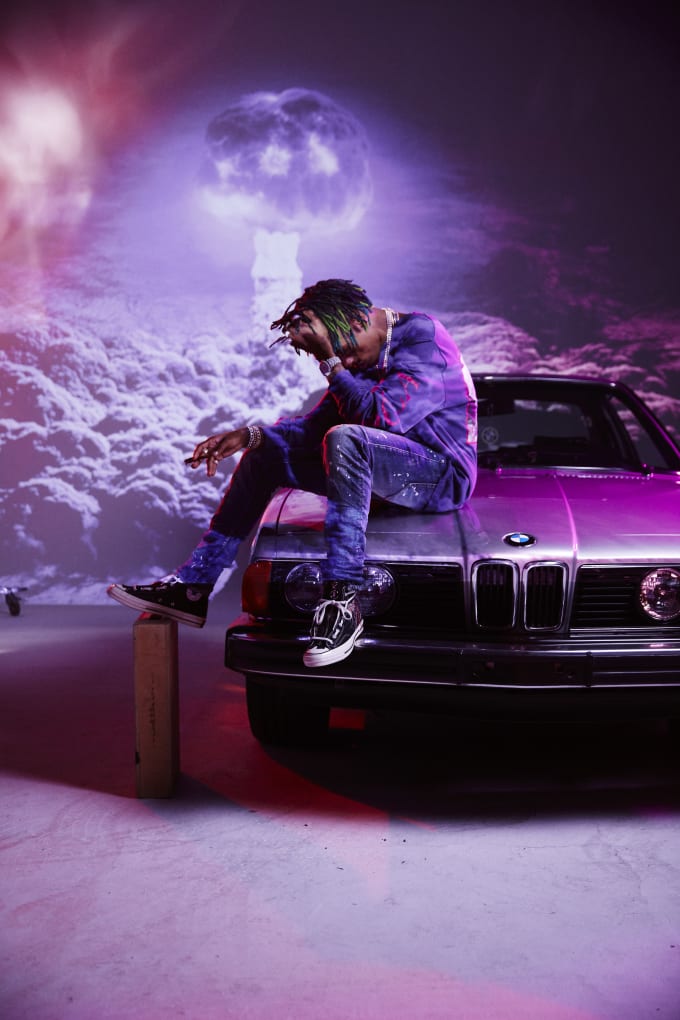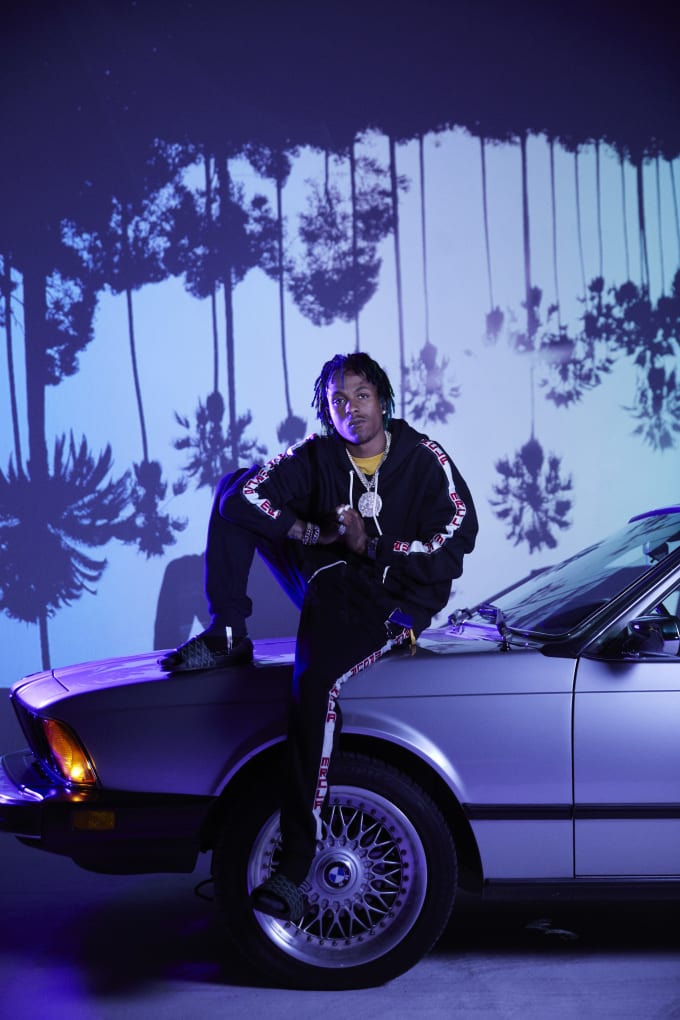 It's a pretty big deal to land a partnership with a retailer as big as PacSun. Were you guys confident that this was a good fit for your brand?
Lukus: PacSun understood our background. We've been making clothing for 15, 20 years, so I think we had a pretty off-the-bat understanding of what was important to us. PacSun knew we take product-making pretty seriously. We're pretty old-school in that sense—we believe the product comes first and we spend a lot of time developing and making it. They respected that. […] Also PacSun was in a good development period […] I think they're making the right moves as a retailer for that segment of price, I guess you would say. I think we felt like we had something to offer to what they were doing. Everything made sense.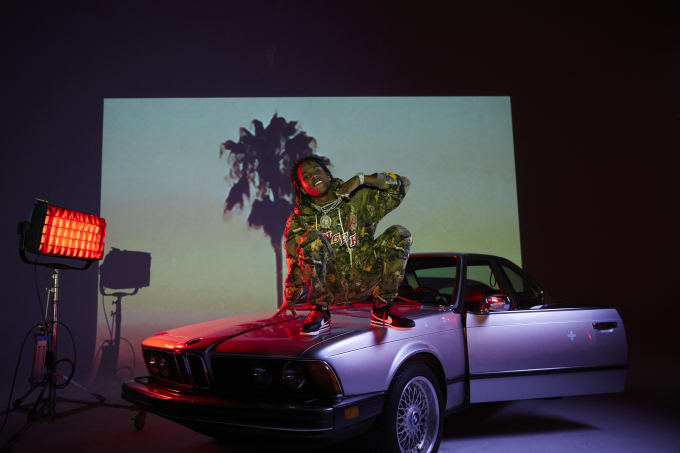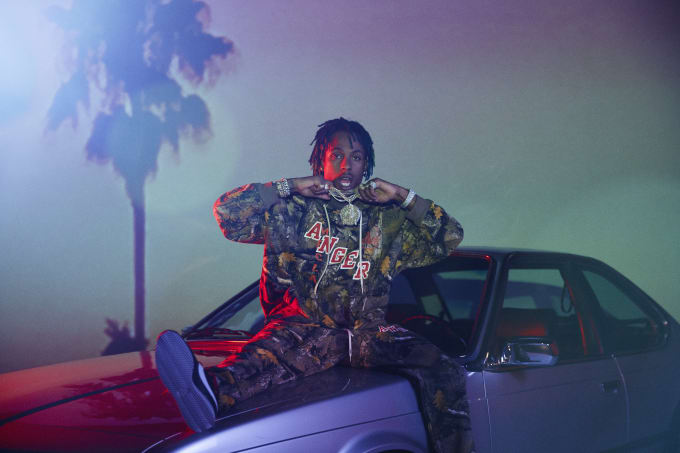 What are your expectations for the capsule? Do you think the PacSun customer will resonate with the Mr. Completely aesthetic?
Lukus: Absolutely. Now, more than ever, we can see exactly who our customer is with social media, Instagram and everything. The overlap is undeniable in terms of how they're dressing and we see the demand amongst our customer base. Some will directly email us asking, "When are you going to have something that's going to be a little less expensive? I can't afford it." Or, "That jacket's fire, but I can't afford it."
It's definitely a feedback thing. We sell to a hundred of the best stores worldwide. If we're $300 to $1,200 on average in retail, that's not for everybody. Plus, you can only get it in certain places.
PacSun is a great platform that speaks to that customer base—the kid in Middle America, or anywhere, who knows exactly what's going on in Paris during fashion week. The definition of aesthetics and cultures are so blended now that really the only separation is price. If we can make a product that we're proud of and can control, we'll do it. Then we can break down that one barrier, which is price.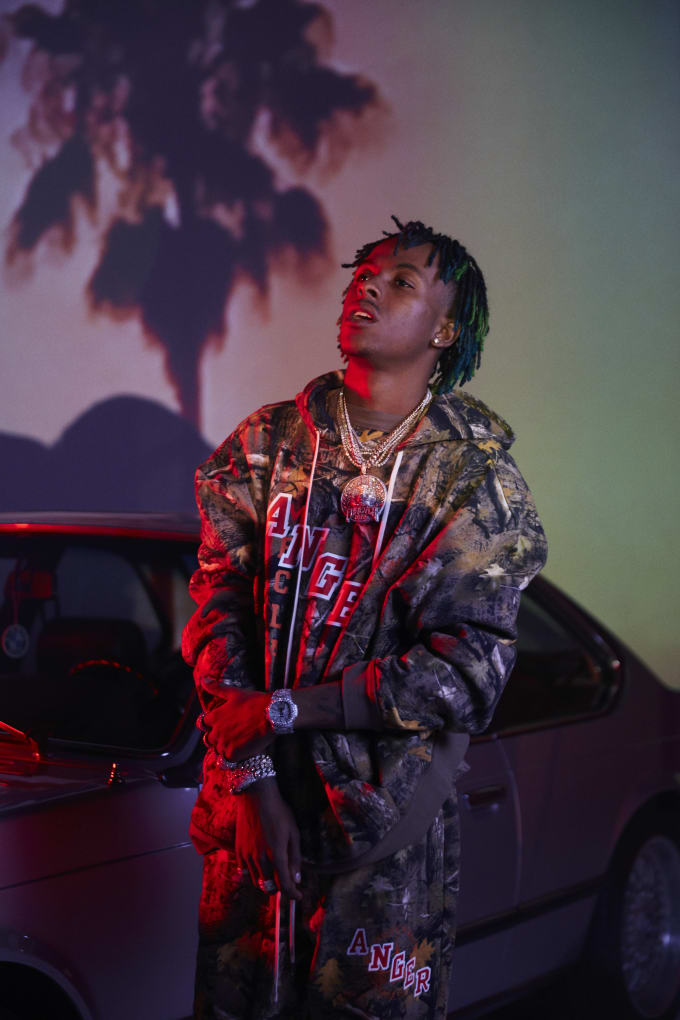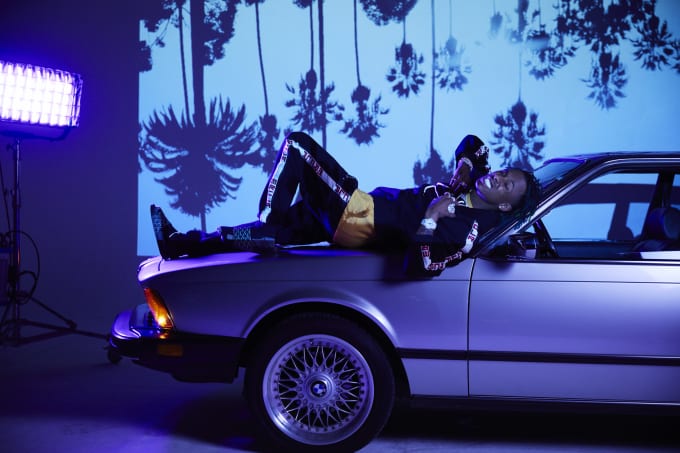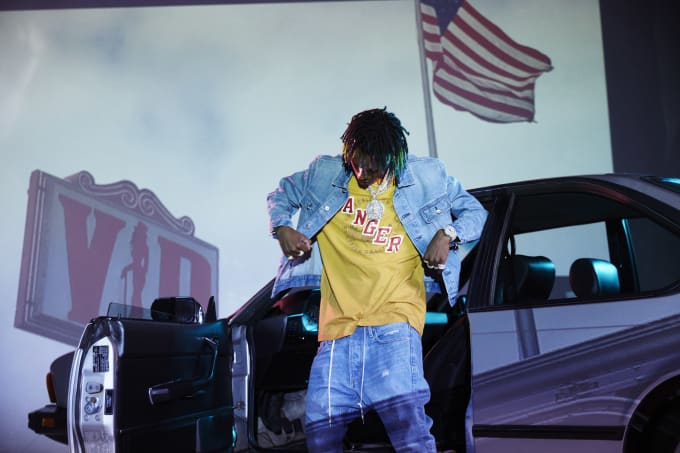 What was the development and creative process like? Did you guys approach PacSun with ideas, or did they already have a sense of what they wanted the capsule to deliver?
Lukus: The capsule is a nice concentrated group. It was nice to work with their team, because they sell directly to their customer [as oppose to doing] wholesale, which doesn't have as close of a relationship with their customer and knowing what works for them.
We were able to narrow it down to the best items that we designed, and come up with a really comprehensive, tight capsule that defines the core of what Mr. Completely has been since the beginning. Just make a strong statement.
What were some of the challenges you guys faced during the development process?
Lukus: With our own brand, we have more of an ability to do more things. Speaking from a denim point of view, we'll be like, "We should have this fit and do it in three washes, and this fit in two washes." But PacSun wanted to have a really defined capsule. They only have so much space on the floor, and they had an exact idea of how many pieces they wanted. So we narrowed it down to our favorite pieces.
Keith: It's a lot different than the way we do it. They'll be times when I'm like, "Yeah, I still like bombers. Let's do six of them."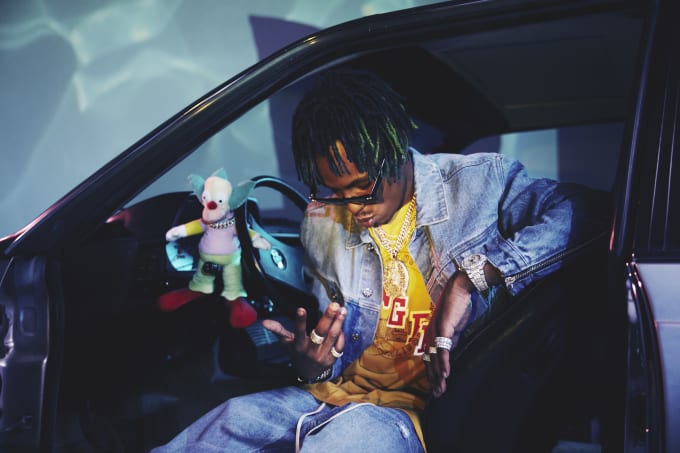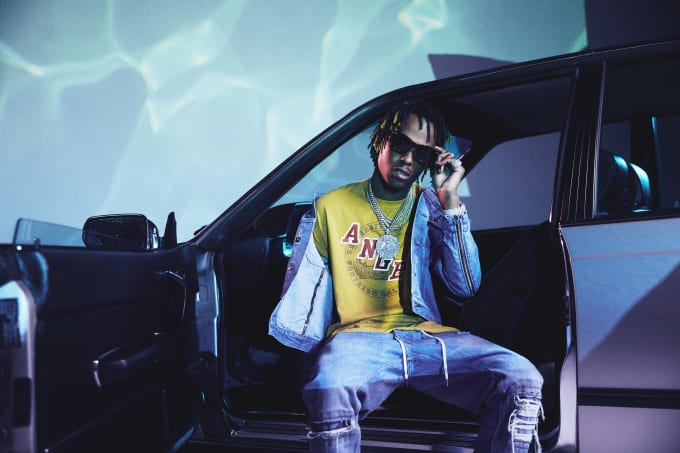 It sounds like you guys had a decent amount of control over the capsule.
Lukus: Absolutely. From the beginning that was important to us. That's one of the reason we did the collaboration. For the whole denim category, they were cool with us going through our own resources and supply chain of developing, fitting—all those things. They trusted us because we've been making clothes for 20 years. They wanted that expertise we were offering […] That's something we could add to the table: industry expertise and how to develop and make good product. That's the foundation of Mr. Completely.
Keith: The denim thing was something that we specifically stated in the beginning that we needed to control. Because denim is a tricky thing. It's not like doing hoodies or T-shirts. A lot of people can start doing hoodies and T-shirts next year, but the denim thing is very specific and it takes time.
They gave us control to produce the denim, because of the all the years we've spent doing it. You'll see when the actual product comes out, but I think the [MRCLA] denim is just as strong as the denim we do here in L.A. And it's half the price.
You mentioned that the MRCLA capsule reflects the core of Mr. Completely. How were you able to preserve the essence of the brand in a lower-priced collection? And in what ways is the PacSun collaboration similar to your mainline?
Lukus: We created a whole new branding package to define MRCLA across the board for all pieces. But with denim specifically, we incorporated details that played off our mainline. Like the staples strategically placed on the center back and on the hem. We found a way to reinvent it and make it work for PacSun. The capsule is it's own thing, but it's based on the most popular things we do in our mainline.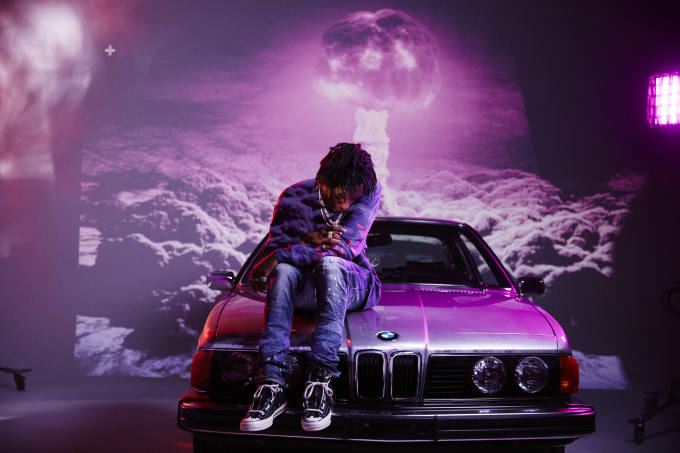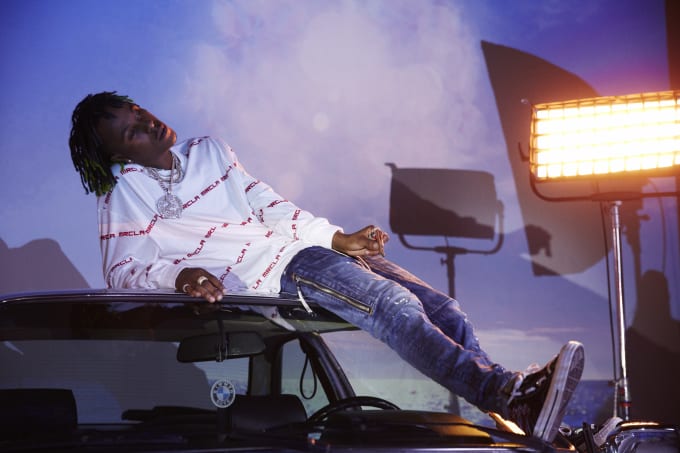 I read that you refer to Mr. Completely as a "menswear brand with streetwear vibes." How do you define streetwear?
Lukus: It's a challenge for me, honestly. Streetwear is modern. I don't know anything that's not influenced by streetwear, besides old-man clothing. Even in womenswear, it resonates so much. Streetwear is just really broad.
Keith: It used to be back in the day that streetwear and high-end didn't mix. It was a different vibe: You had your fashion thing and the streetwear thing. Now, it's kind of one thing. The lines are blurred.
Lukus: We would fall more into the "elevated, quasi-designer streetwear" thing.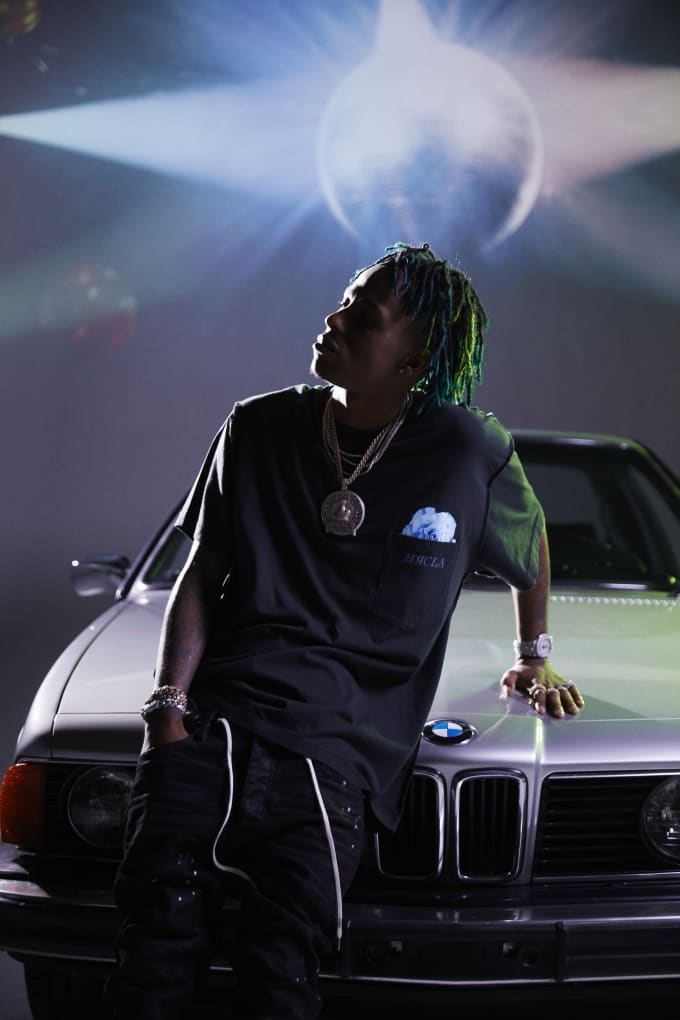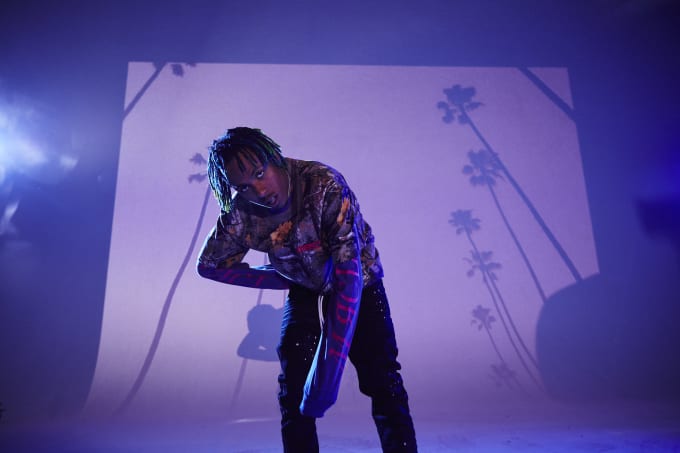 Whose idea was it for Rich the Kid to star in the MRCLA campaign?
Lukus: We had brought up a few names early in the discussion. We had a few ways we wanted to go about it, whether that be a music person or a model or an influencer. We landed on Rich after different discussions.
Were you fans of Rich prior to the campaign?
Lukus: Yeah, I like his music. He's definitely on the youth's radar, and he has some new stuff coming out. I wasn't an avid listener, but I like what I hear. His new song with Kendrick [Lamar "New Freezer"] is really dope. He was also a fan of the brand before we did all this. His stylist would pull a lot of Mr. Completely stuff for him, and it just seemed like a good fit.
What's next for you guys? Do you have plans to work the PacSun again in the future?
Keith: We have another deliver with PacSun—a second delivery.
Lukus: The idea is that later on in the year, towards the end of the year, we'll do another capsule delivery, going into 2019. We don't know the schedule of how it'll pan out, but we're scheduled for one more.