ComplexCon returns to Long Beach Nov. 6 - 7 with hosts J. Balvin and Kristen Noel Crawley, performances by A$AP Rocky and Turnstile, and more shopping and drops.
Secure your spot while tickets last!
Earlier today, Kanye West debuted his Yeezy Season 5 collection at New York Fashion Week. He didn't present the kids' clothing line he and wife Kim Kardashian teased, but models were projected onto a massive screen wearing "Calabasas" knits and sweatpants, shearling jackets, the same adidas sneakers the rapper's been spotted in recently, and more.
Immediately after the show, we caught up with Amina Blue for an exclusive interview to talk about Yeezy Season 5. Blue, West's muse who has walked in every single Yeezy presentation, revealed how she prepares for a big production like this, the vibe backstage, why the models were projected onto a screen, and just how involved former French Vogue editor Carine Roitfeld was with the show.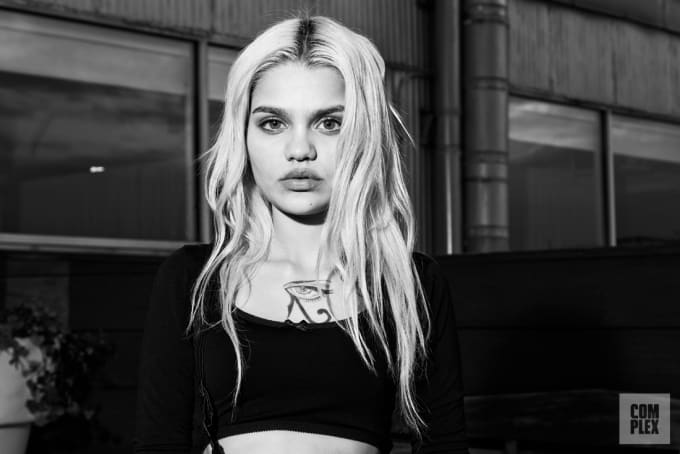 What was your call time this morning?
Call time changed about two times. It was 10 a.m. but I was late. I was about 45 minutes late... 'cause I'm always late [laughs]. Once we got there, we had a snack, talked to some people, did makeup tests. There were definitely a few series of makeup tests. You gotta get approval from people. From there, we did outfit checks, measurements... You know, make sure everything is okay. Then we just hung around until show time. 
What was it like, for you, prepping for this show?
This show was a lot different than all the other seasons we had. I think it went a lot smoother than last time. The show was a lot shorter, fewer people. But I think it came out a lot better, much more organized. We also had a smaller group of people working with us. I think it went really well. 
For people who weren't at the show, describe what the scene was like.
There were two parts to it. One was a spinning stage that us models stood on, and then we were projected onto a screen so people could get a clear view of the outfits. We basically had to step onto a round stage that moved. Once we rotated around, a camera followed us and then we walked off. At the end, there was a quick runway. The show was really short. I think this was the shortest one we've ever had. 
How many looks did you model today?
It was one per person. I had on an adidas T-shirt, camo pants, and snakeskin boots.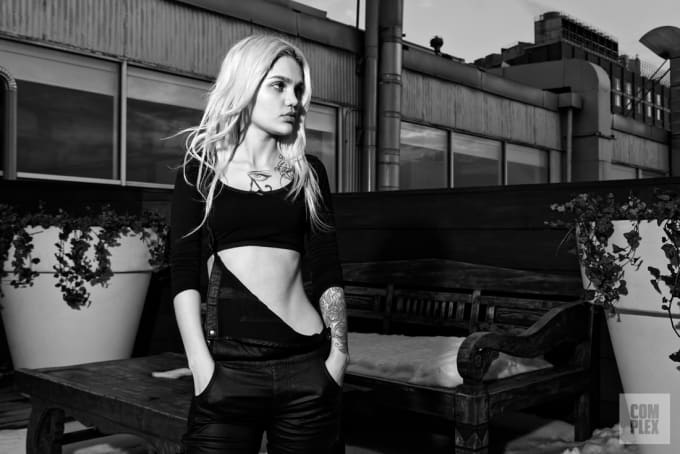 How big was the collection? Was it bigger than previous?
I think it might be around the same, if not a little bit more. 
When did the prep for this show start?
Fittings are usually the same week, so it was all week. For the most part, it was done in L.A; fittings weren't always in New York. Most of the prep work is right before the show, so that's the most hectic time. 
What was the vibe like backstage?
Backstage was very dark [laughs]. During the show, it was very dark and a lot of people probably couldn't see. But we couldn't see that much backstage either [laughs]. I was really nervous. You know, everyone's really nervous. It's a big show—especially after Season 4, there's a little bit of anticipation to see how it's gonna go. But I think everything went well. After the show, we usually have a little bit of a chill time, everybody hangs out, and then we go to dinner as a team to celebrate how the show went. 
What can you say about the show that people don't know?
One thing I can say that we did differently this time was we had a totally different team put this show together. I work very closely with Carine Roitfeld. She was a big help in this show. I think she turned a lot of it around, and obviously Kanye too. But she pulled it together. She's our number one supporter, so I was really happy to see her working with us on this show.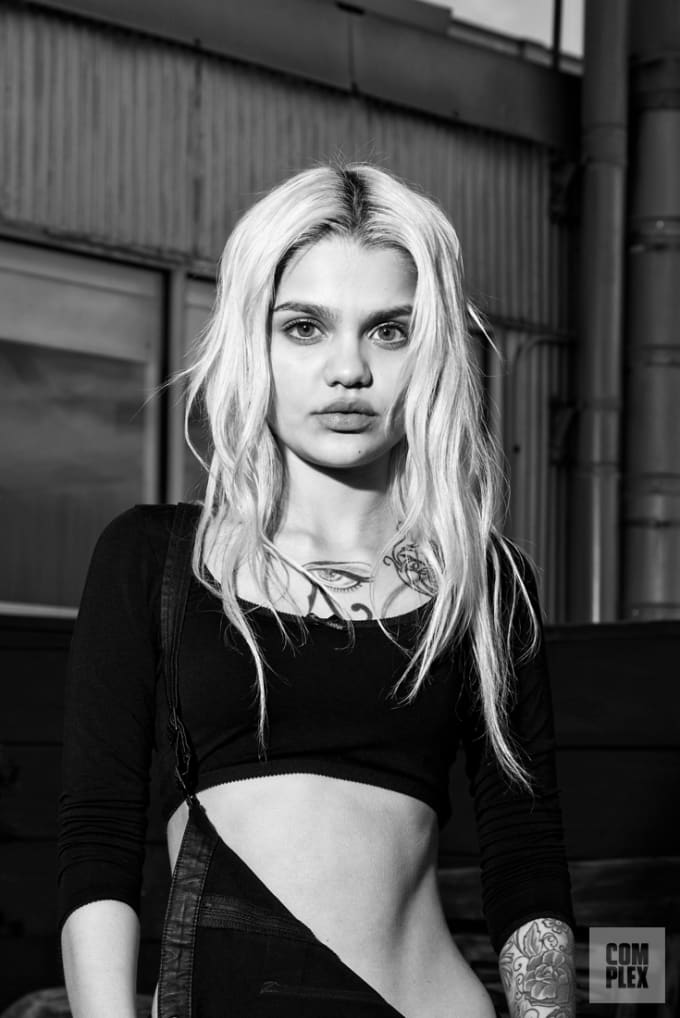 In the past, the Yeezy Season shows have had a performance by Vanessa Beecroft. Do you know why Kanye decided to present the clothes on a screen instead?
I think Vanessa [Beecroft] has her own style of doing things, and so does Carine. I think Carine did an excellent job with this and she made an excellent call. I'm not sure why they chose to do that but it worked. It looked really good, and everyone got a clear picture of the clothes. They got to see details.