Eleven years ago, celebrity stylist Shun Melson met Gucci Mane through Waka Flocka's mother Debra Antney. Melson was styling Antney when Antney mentioned that Gucci needed an outfit for the BET Hip-Hop Awards—which was starting in three hours. "She was like, '[Gucci] has 20 pairs of sneakers, and we just need you to find him an outfit,'" recalls Melson. "I met with them down at the Hip-Hop Awards, and I had 10 outfits matched up with his shoes. We haven't been separated since then." 
This past May, Gucci—who's releasing his new album Woptober on Oct. 17—was released from prison and emerged a new man. He had lost a lot of weight, was drug-free, and was noticeably wearing more designer gear—Alexander McQueen, Givenchy, and plenty of Gucci. Complex spoke to Melson about what it was like styling Gucci Mane before his weight loss, whether or not Gucci has contacted the rapper, and the outfit Gucci planned on wearing to this year's BET Hip-Hop Awards that would've definitely broken the internet. 
You've worked with Gucci for over a decade. How do you think his style has changed?
He's always loved fashion. Unfortunately, because he's always been a size 40/42, there's always been challenges. Just the other day, we were laughing because I said, "Do you remember when I used to have to buy you two Louis Vuitton belts, and I would have to get a tailor to put them together? Now it feels so good to be able to walk into the store and buy you a size 36 belt right off the rack so we don't have to pay $1,500 just to have a belt created." I can walk into Zara and buy him a shirt now. He's always been huge on fashion, we were just never able to get it. I would get him a Versace shirt, and we would have to leave it unbuttoned because he couldn't button it. He thought it was sexy to have his stomach out, anyway. But we're having fun now.
What's been the craziest thing he's asked you to pull for him?
For this year's BET Hip-Hop Awards, we were going to have him come out in a jail suit and do a flashback to his past. Two days before, he was like, "I don't want to do the jail suit anymore. I want to do a fur coat." I tried to talk him out of it and was like, "Well, Diddy did a fur coat. Rick Ross did a fur coat, so I don't want you to do a fur coat." But he was like, "Nah. I want to do a fur coat, and I want you to add some stuff to it." That's how we came up with the idea of adding Fendi keychain fur balls, which were worth $7,000, to his coat. I stitched them on this fur coat. It's never a dull moment with him.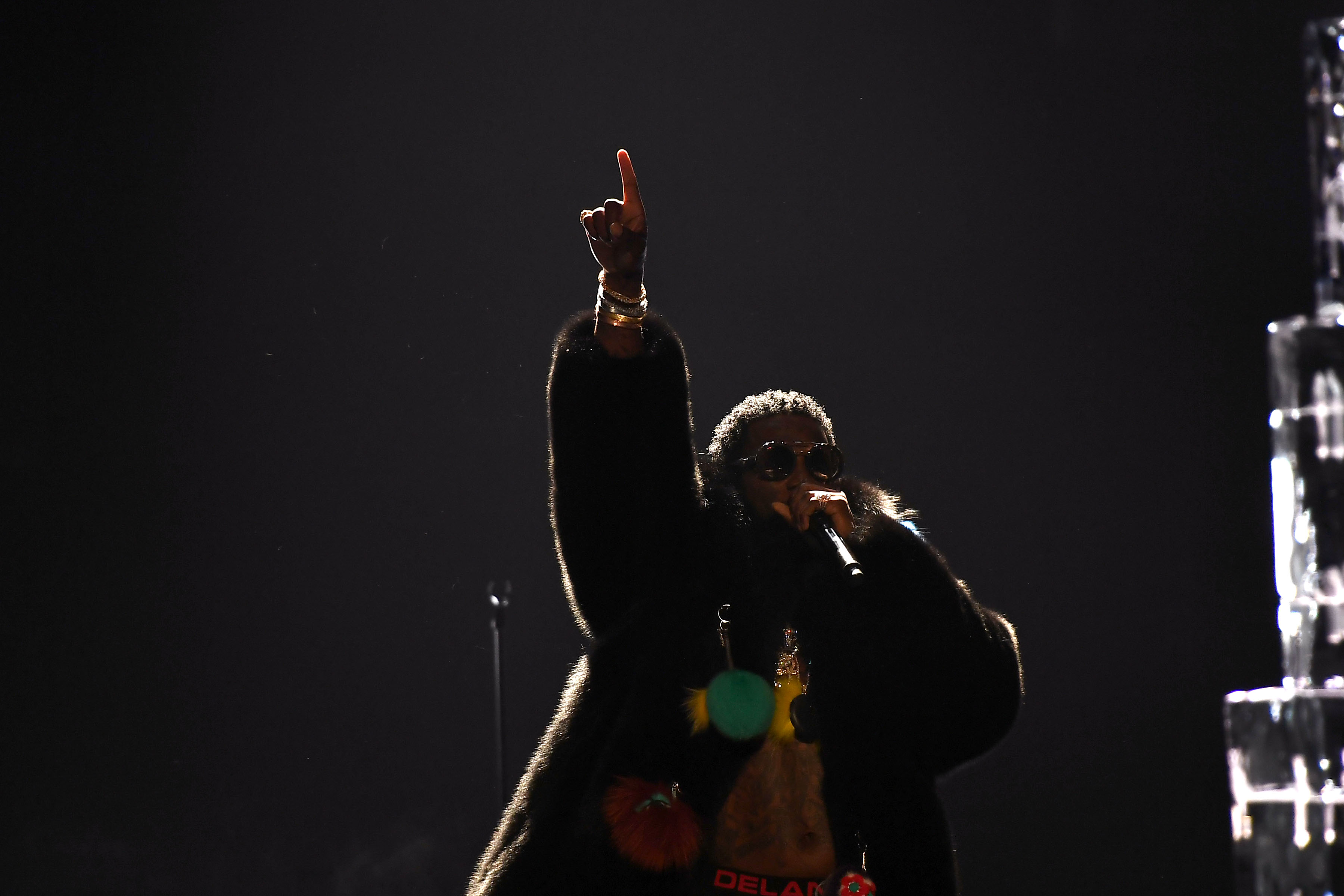 Where did you get the jail suit from?
We ordered it from a costume store, and I had his federal ID number screen printed on the front. It was ready to go. Then two days before he was like, "I don't think that's what I want to do. I don't ever want to put on another jail suit again. I want to do a fur coat." 
What's the most expensive item of clothing in his closet?
His sunglasses collection is pretty extensive. He has sunglasses that can range between $3,000 and $4,000. He loves vintage Cartier frames. He wanted vintage Cartier frames to have rose gold lenses put in them. Those sunnies were $3,500.
Did you work with Gucci while he was still in jail?
Yes. We communicated twice a week the whole time he was in jail. Since January this year, I've been buying him clothes. I sent him pictures, and he said, "Ok, I want to wear jogging suits every day. I want to wear Nike Air Max 95s every day," 'cause that's what he's known for. He's like, "I want you to get them exclusively made." He would send me money every month, and I would shop for him. He had a full closet full of outfits when he came home. The issue was they were all too big. He didn't tell me he was down to a size 36. I was still buying XL and XXL, 'cause he was like, "You know, I'll probably gain a little weight when I come home." But he didn't tell me he was that small [laughs]. 
So, what happened to the clothes?
We had it altered, and he just had me go out and buy more stuff [laughs].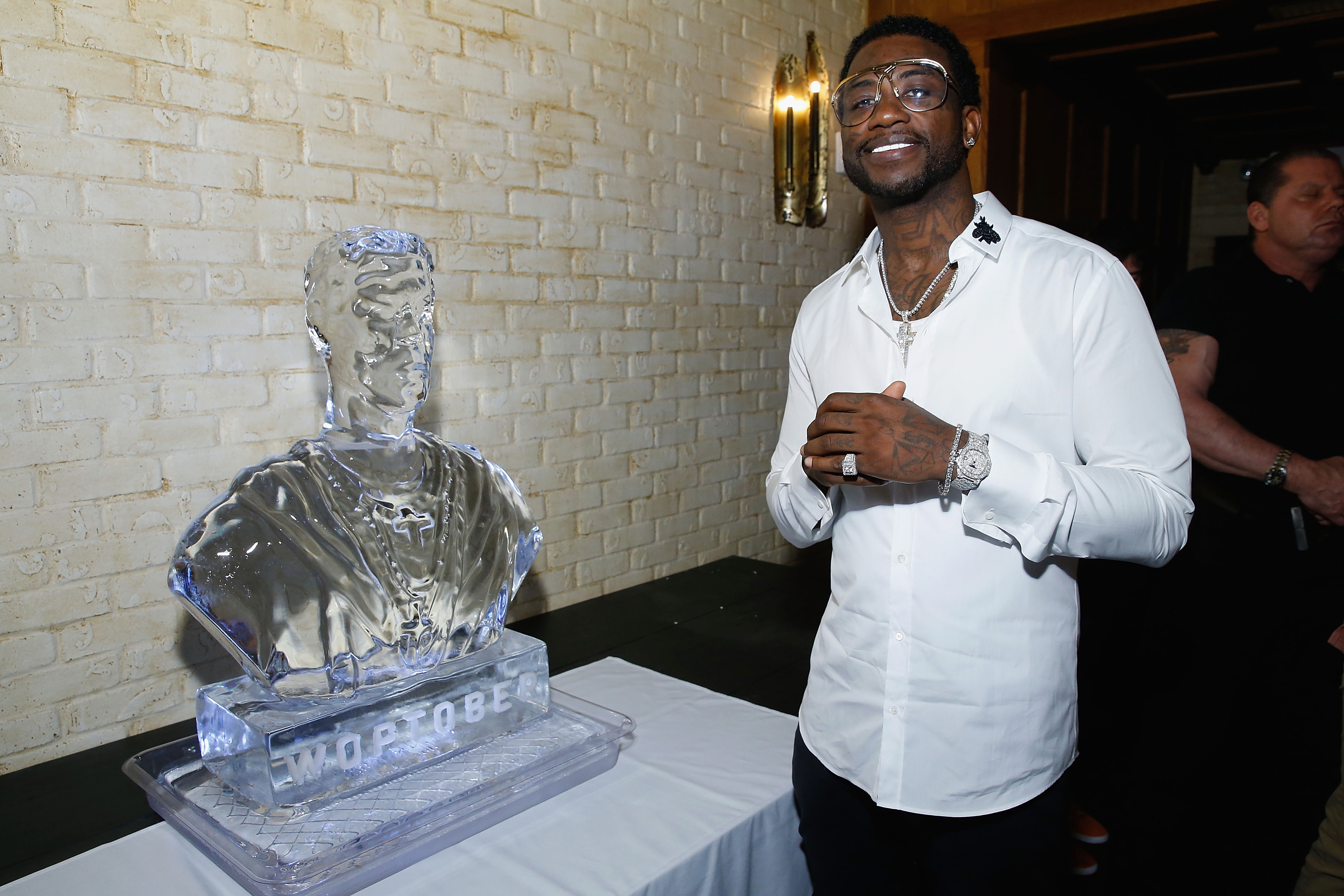 Why do you think a lot of fashion magazines are interested in him now?
He looks amazing. It's a huge transformation. He went from a size 40 to a size 36. He's healthy, happy, his energy is good. He's positive now, and I think they're attracted to that. He has on the latest McQueen, Givenchy...He's still street, but he's a boss now. And he looks good. So, they should be attracted to him.
Has Gucci hit him up yet?
GucciGhost [the artist who recently collaborated with Gucci] did reach out to him. So, we're still trying to work out some things, but there are a lot of designers. Moschino did a huge thing on their page featuring him because he was wearing a lot of their things. Moschino sends us clothes now. People send us frames for him. A lot of people are jumping on the bandwagon. We're excited about that, 'cause we don't have to spend that extra money.
What other brands are sending him clothes?
He was just seen in the latest Louis Vuitton this weekend even though it was hot as hell in Houston. He had on a Louis Vuitton pony hair wool sweater, one of the new editions, and nobody had ever been seen in it before. McQueen is one of his favorites, and he hasn't worn McQueen before. We definitely like to mix it with some of the lower-end brands, like Zara. His style is high-low fashion.