Inside Kid., The Toronto Film Studio Behind Visuals for The Weeknd and Majid Jordan
Meet the team at Kid., the studio behind music videos for The Weeknd and Majid Jordan.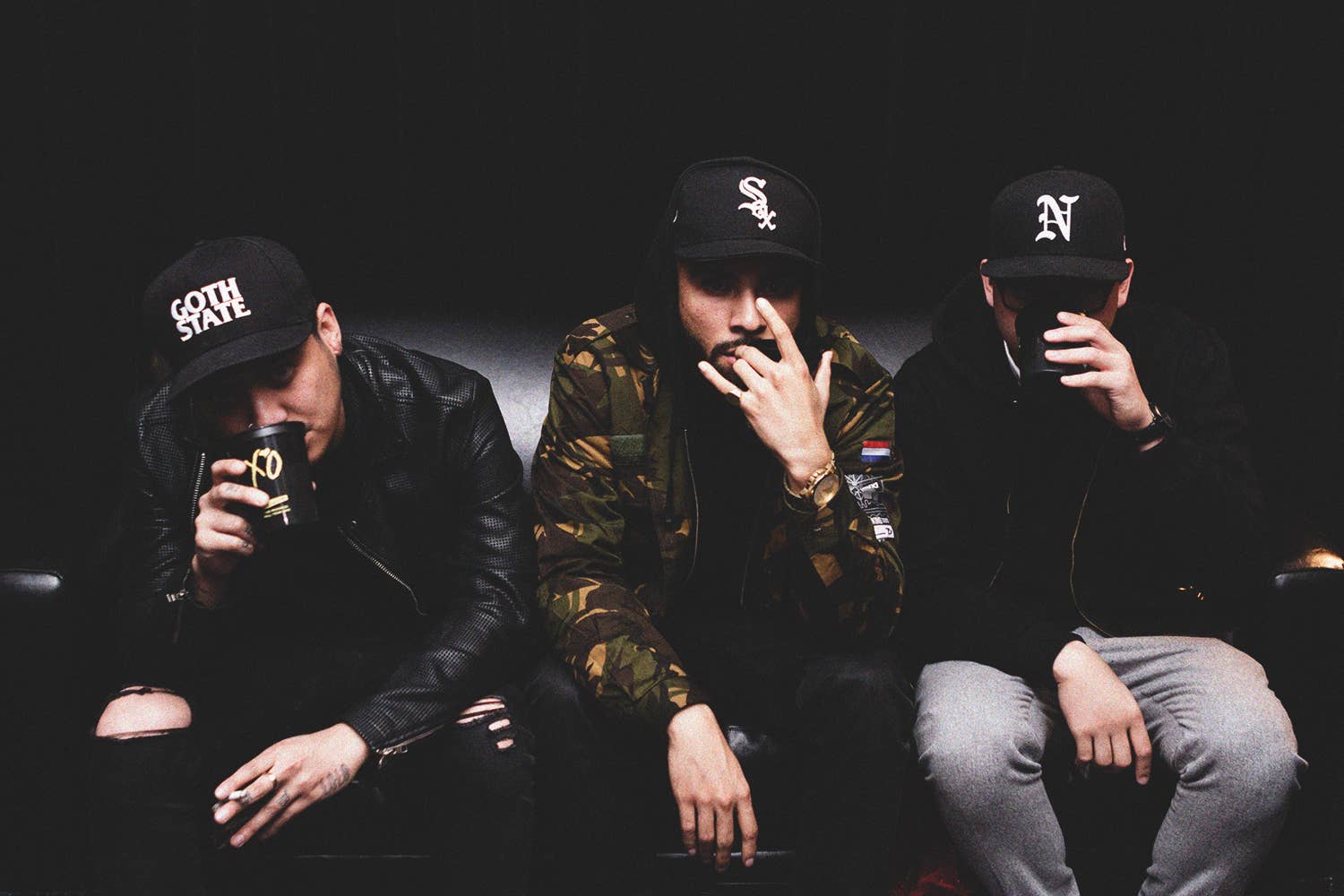 Publicist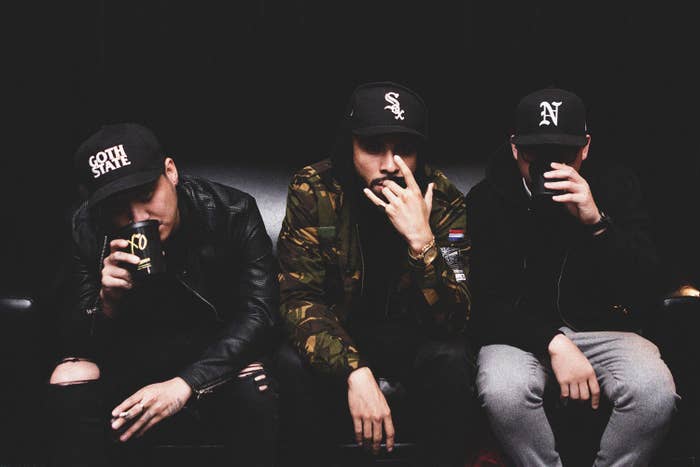 It was the summer of 2014 when Glenn Michael, director and co-founder of Toronto-based design studio Kid., got a call that would change everything: someone from The Weeknd's XO camp on the phone asking if Kid. would be interested in making a music video for his new single "King Of The Fall." It would be Kid.'s first-ever music video, for one of the world's biggest pop stars, no less. "I thought he was calling the wrong person," says Michael, 32. "It's still crazy to me that we were given that chance." A few days later, Michael and co-founder Vincent Tran began working on the video, sometimes for 18 hours straight. "You can't pay for that kind of education," he shrugs.
The "King of The Fall" clip was an authentic snapshot of the social scene in the West End of Toronto and featured local rappers Belly, Derek Wise, Jazz Cartier, and singer Kara Lane. In essence, it was all about Toronto—a common theme in Kid.'s work. "This is the shit we grew up around," says Michael.
Kid. was founded in 2013 by Michael and Tran, 27, who met through mutual friends and later worked on freelance projects together. For them, the goal was to work in music and design groundbreaking visual and creative experiences. Their first project for Kid. was a digital pop-up, called God Bless Toronto, that featured a mixtape and microsite launched in the spring of 2014. "It was a way to get on people's radar," says Tran.
"We wanted to do something Toronto-centric," Michael says about the inspiration for God Bless Toronto. "We knew a lot of talented people and wanted to showcase them to the world." According to him, they also wanted to challenge previous notions that Toronto didn't support its own talent. God Bless Toronto featured almost entirely unreleased, original music from the city's up-and-coming artists, including rappers Jimmy Prime, Derek Wise, and Drew Howard.
A few months later, following the release of God Bless Toronto and The Weeknd's "King of The Fall" music video, Kid. studio expanded its team. Now, the crew consists of Tran and Michael, plus producer Julian Nieva, director Christo Anesti, editor Red Barbaza, and director of photography Ali Khurshid. "It's a brotherhood," says Nieva. "If all of this were to go away, we'd still have each other."
Kid. has created visuals for some of Toronto's best up-and-coming artists, including for Roy Woods' "Gwan Big Up Urself" and Majid Jordan's "Small Talk." According to Tran, the "Gwan Big Up Urself" video highlighted the prominent Caribbean culture in Toronto and Woods' home suburb of Toronto. "We wanted to do something they can be proud of," he says. Kid. took over the field at Turner Fenton Secondary School (where Woods was a student just a few years ago) and turned it into a fashion bashment party, something that will be familiar to people from Caribbean or West Indies communities. Toronto rapper Kardinal Offishall and Brampton's own YouTube sensations 4YallEntertainment also make cameos in the clip.
The visuals for Majid Jordan's "Small Talk"—the duo's favorite song off their eponymous debut album released earlier this year—were shot at Toronto spots familiar to locals, including the rooftop of East Room, a modern communal workspace on the city's East Side, and Pho Tien Thanh, a Vietnamese restaurants on Ossington Avenue. "It's our favorite restaurant," says Tran.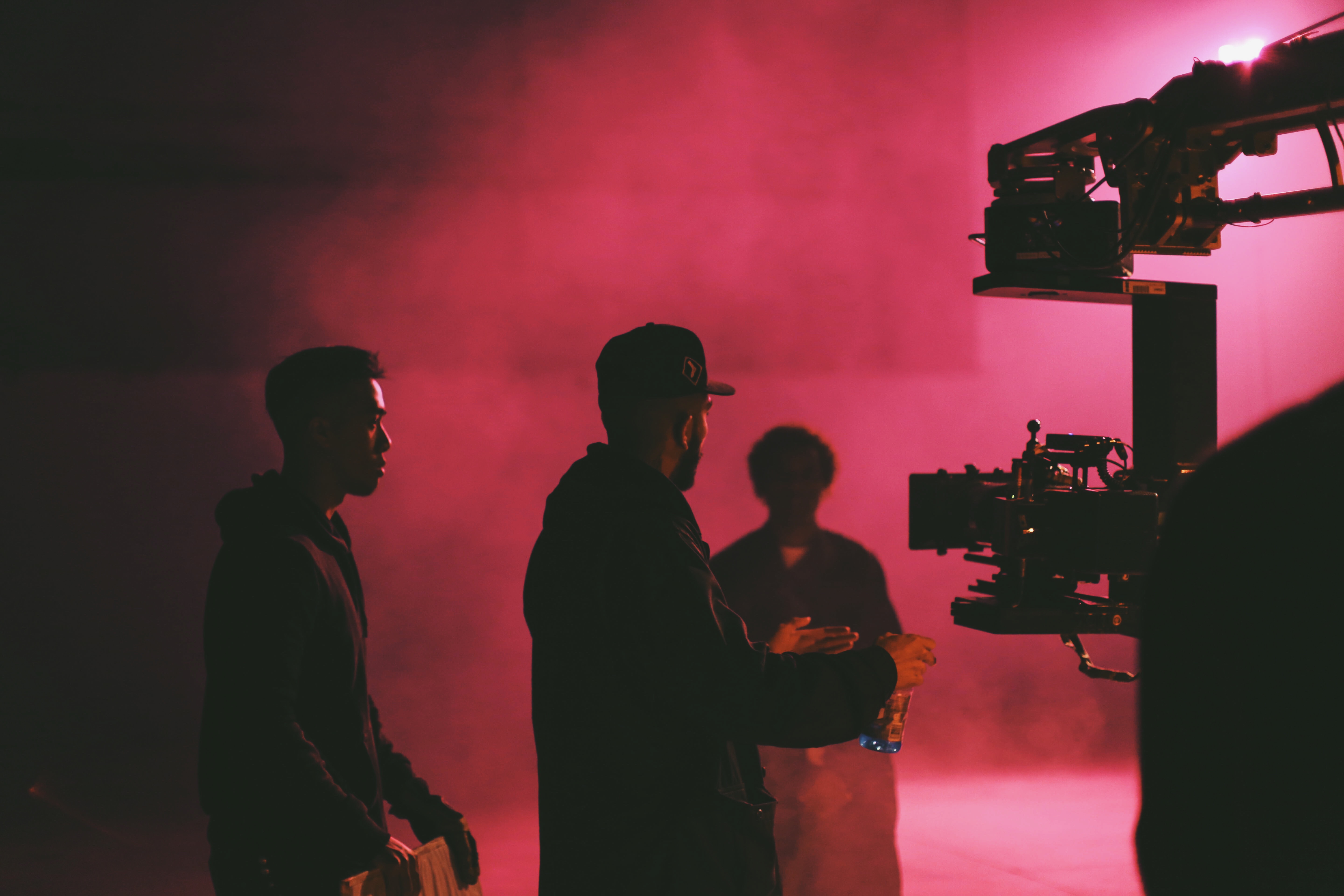 Toronto has played a huge part in Kid.'s work, but they don't want to limit themselves to Canadian borders. "We have so many ideas that span outside of [Toronto]," says Tran. "We love seeing things from different perspectives." They want to continue working on music videos and design projects. Regardless of the project, the ultimate goal is to create the best product possible.
"We're not trying to get rich off these projects," says Nieva. "It's more about doing great work that exceeds our clients' expectations, and maintains our brand."