After his Spring/Summer 2016 women's runway show made a splash yesterday for having models wearing each other like human backpacks, Rick Owens was tapped by Dazed and Confused to host a Tumblr-based Q&A. While he gave reasons for his "hanging" models, he also delved deep into his creative process, his favorite "streetwear brand," and what he wished he knew when he was 18 years old. Considering that Owens isn't afraid to get step outside the box, it's certainly one of the more interesting Q&As we've seen.
Explaining his models at his latest runway show, Owens admits that the move was inspired by an Annie Leibovitz photo of artist Leigh Bowery and his wife, Nicola.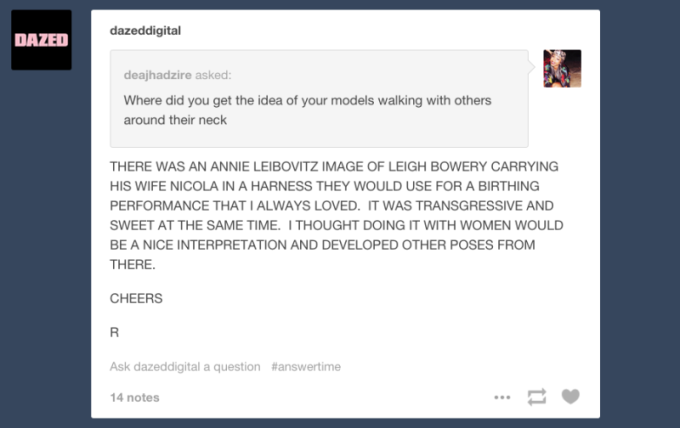 He also explains how much fun his Spring/Summer 2016 collection was to design, making it just as much about his own interests as anyone else's.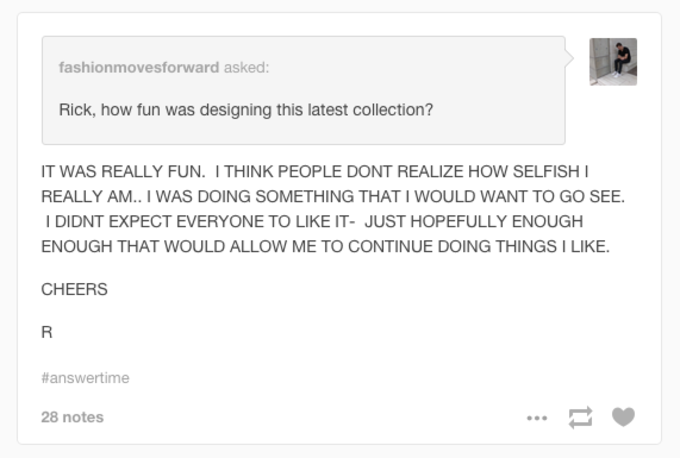 Afterwards, most of the questions came from young designers and creative, looking to find success in fashion and their respective artistic fields. While Owens answers several different versions of this (roughly) same question, he reminds people to "not to try to be someone else," while trying to learn from the mistakes you make mistakes in the creative process.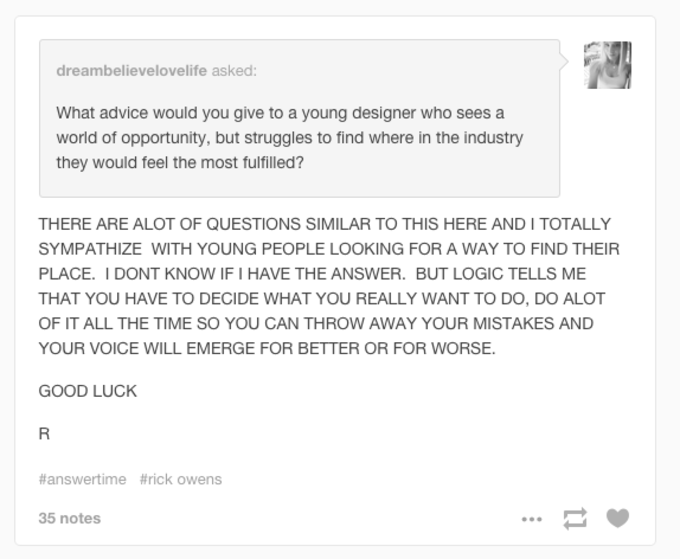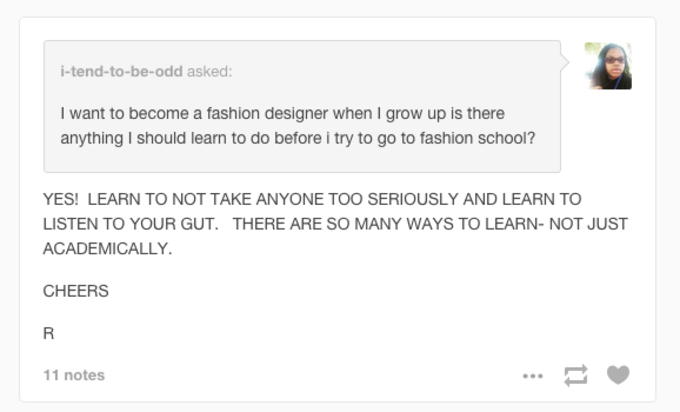 He also advises future designers to never compromise.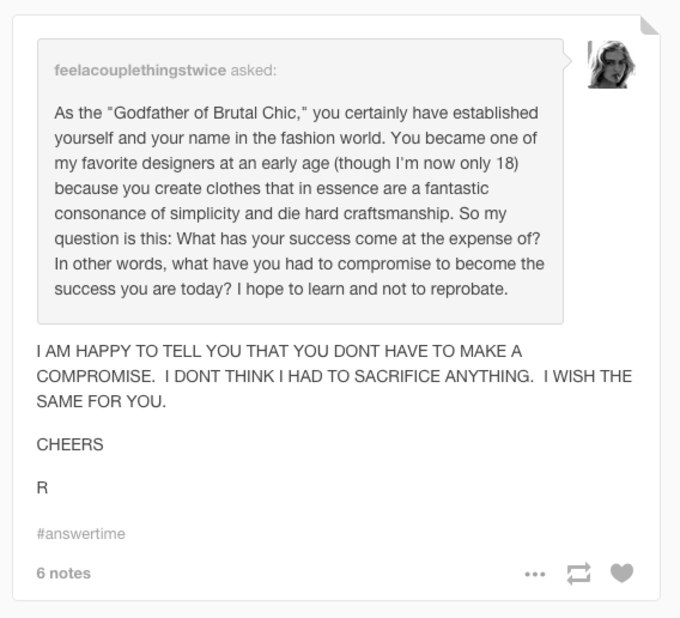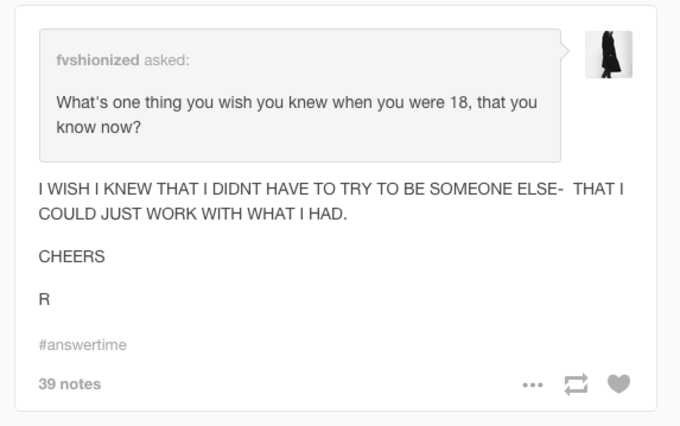 And after explaining his life philosophy...: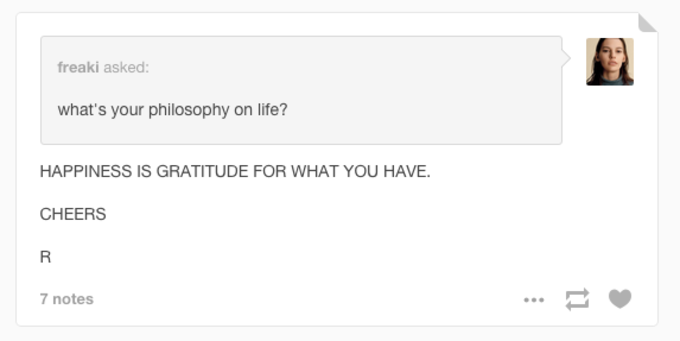 ...things got weird: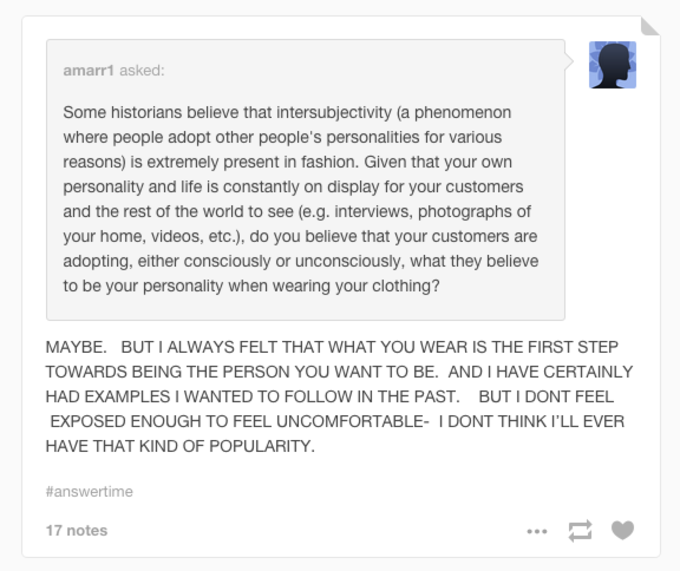 Owens also tackled fashion's issues with body image (with an incredible, blunt answer), and the cross-pollination of fashion and modern technology: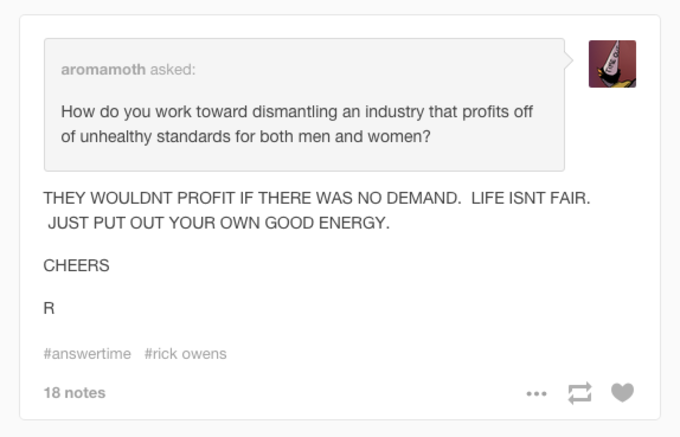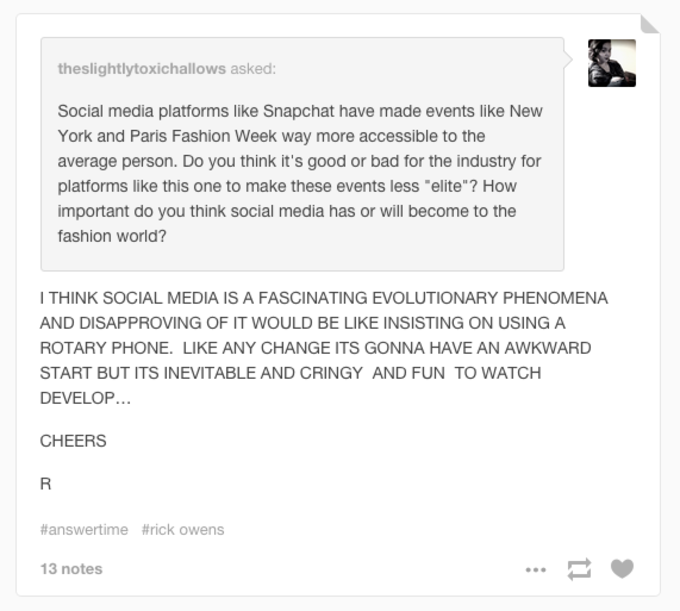 He named his favorite "streetwear brand," and explain who "his versions" of Beyoncé and Rihanna are: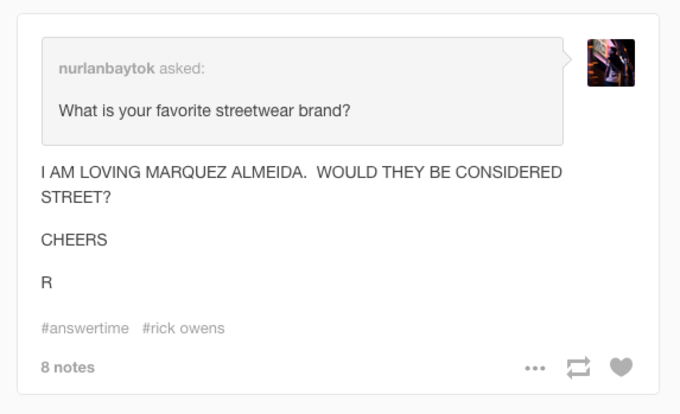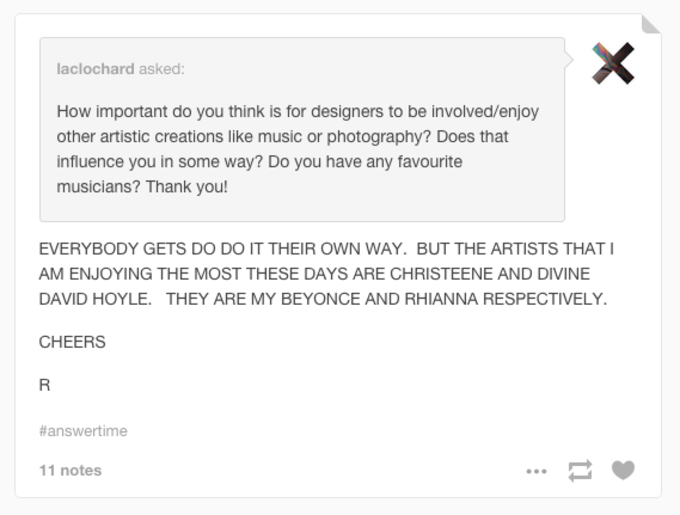 Oh, and when someone asked when he'll "make clothes for poor people," Owens offered some clutch shopping advice: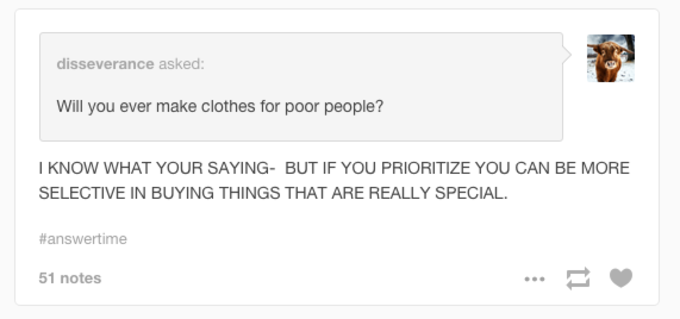 Final Thoughts?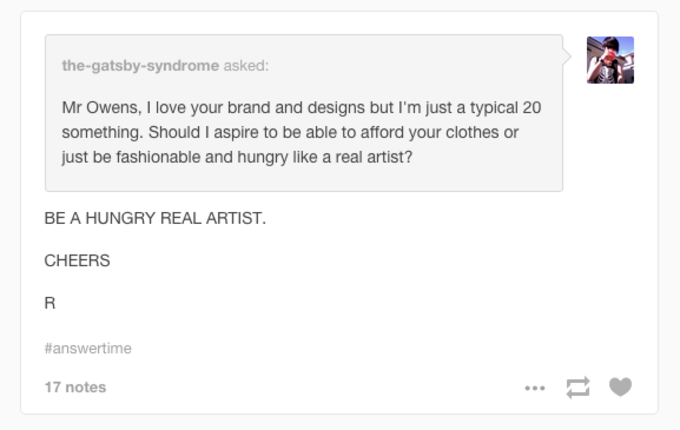 Read the whole Q&A over on Dazed's Tumblr.