UPDATE (10/2/15 11:39): When live-answering user-submitted questions over on Dazed and Confused's tumblr, a user asked why Owens had his models suspended and hanging off other models. According to Owens, the move was inspired by an Annie Leibovitz photo of artist Leigh Bowery and his wife Nicola from the '80s. (Shouts to Luka Sabbat for the early call out directly following the show yesterday). Owens' full answer can be seen below: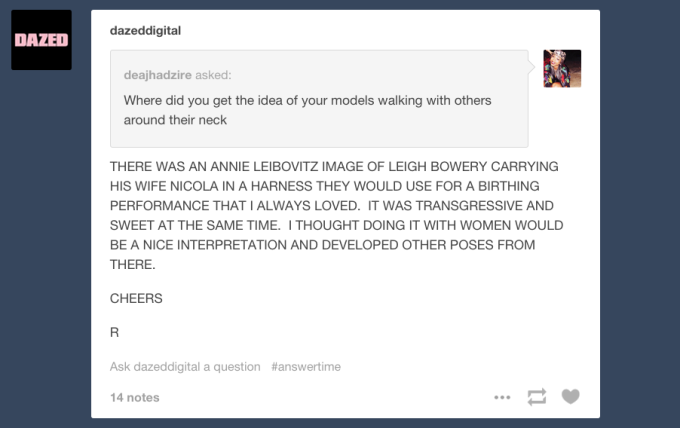 Owens also included a full press release, which expands on the concept further: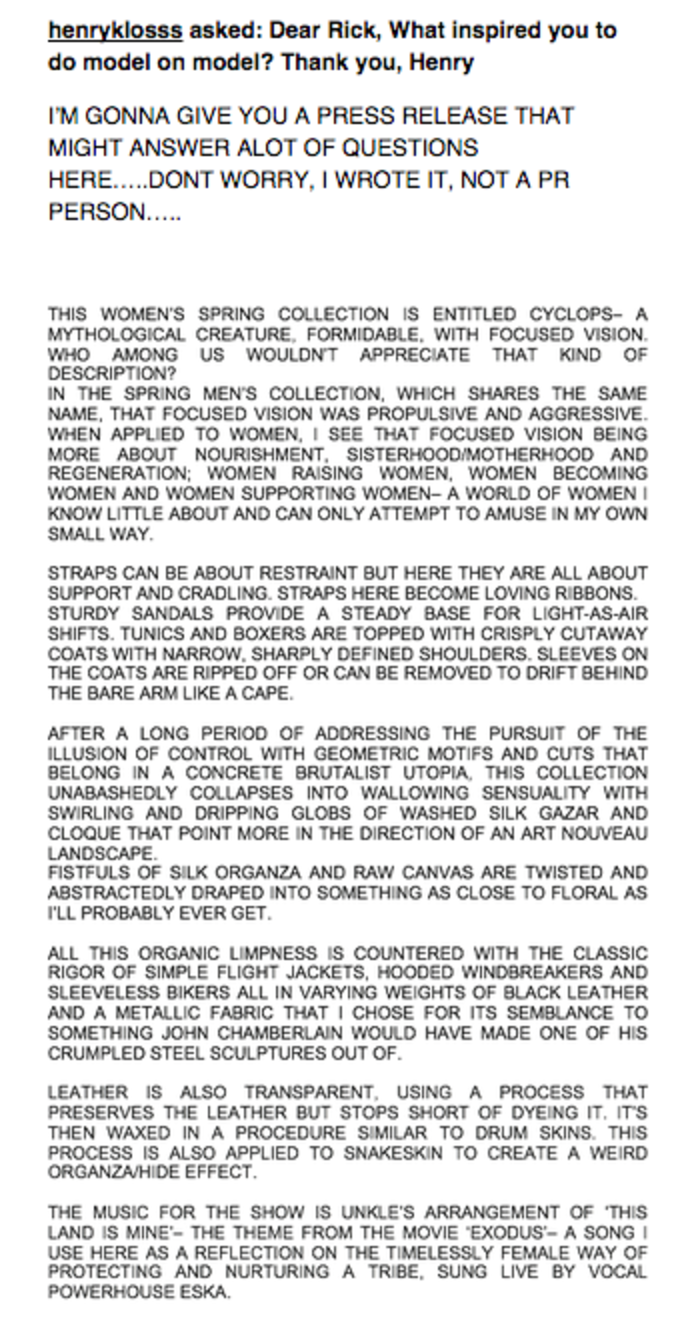 See the original story from 10/1/2015 below
Rick Owens certainly knows how to put on a show. The designer had a surprise step show at his Spring/Summer 2014 show, exposed penises at his Fall/Winter 2015 show, and a rogue model at his Spring/Summer 2016 show. But it doesn't end there.  
His latest move? Models literally hanging off other models in his Spring/Summer 2016 womenswear show.
Lift me up @RICKOWENSONLINE @VogueRunway #PFWSS16 pic.twitter.com/FXRMZWoSFO

— Luke Leitch (@LukeLeitchUK) October 1, 2015
While it's not certain yet why Owens has decided to have his models carry other models down the runway like human backpacks (comparisons to the WWE's Undertaker notwithstanding), there's sure to be a reason behind the artistic choice.