In what's perhaps one of the weirdest/shameless marketing stunts ever, Joe Boxer founder Nick Graham has decided to dress up the Statue of Liberty for Halloween. Even worse, Lady Liberty will be wearing massive bowties—c'mon, man!—that will be airlifted, one by one, with a helicopter. 
Beginning at 8 a.m., humongous bowties measuring 30ft tall by 60ft wide will be hoisted up to decorate a global symbol of freedom and the American dream. Just so you know, each accessory is constructed with a half-ounce coated nylon and weighs about 35 pounds. 
Guess billboards in Times Square just aren't good enough? We're not sure that this marketing gimmick will actually get people to buy Joe Boxers underwear, but chalk this one up to the unique concepts brands and companies come up with to promote their products—remember this incredible idea from The North Face? Anyway, at least tourists will get a kick out of it.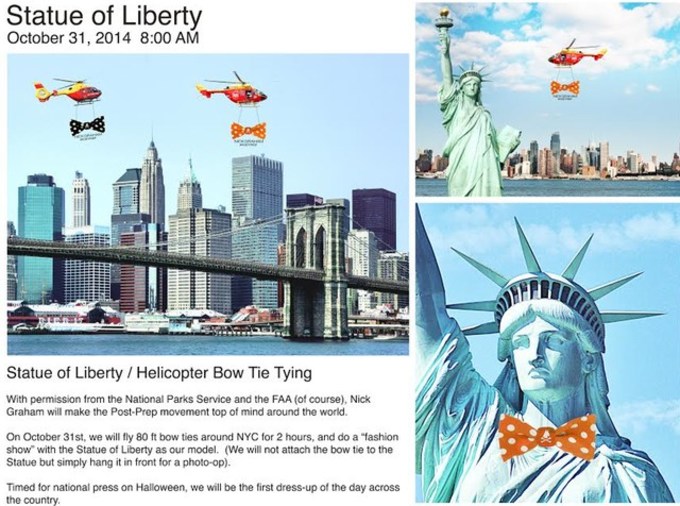 [via Gothamist]