LeBron James Says He's 'Got a Lot to Think About,' Retirement Reportedly Being Considered
LeBron James made the remarks during a press conference following Monday night's Game 4 loss.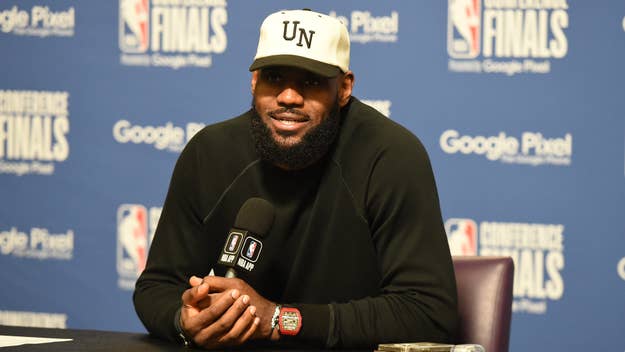 Image via Getty/Andrew D. Bernstein/NBAE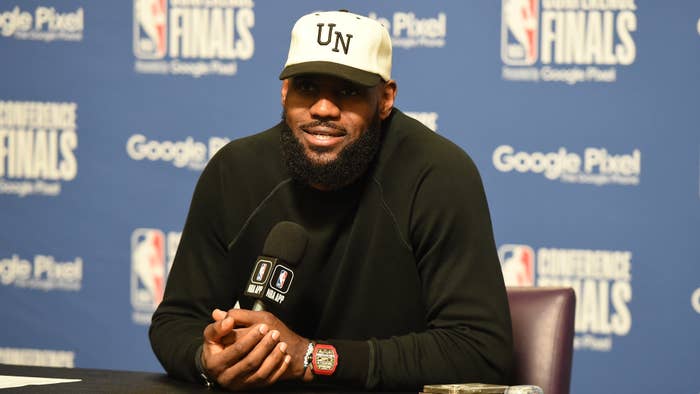 LeBron James says he has "a lot to think about" in terms of his future.
James made this revelation at the end of a press conference following the Los Angeles Lakers' Game 4 loss to the Denver Nuggets.
"I've got a lot to think about, to be honest," he told reporters, as seen in the clip below. "Just for me personally, going forward with the game of basketball, I got a lot to think about."
ESPN, meanwhile, later asked James to clarify his remarks. Per a report, he said he will be thinking about whether he wants to "continue to play." He also clarified that this is in reference to the coming season.
"I got to think about it," he said when asked if he would "walk away" from the game.
According to a report from TNT and Bleacher Report insider Chris Haynes, full-on retirement is being considered. Haynes' report adds that James is expected to "take his time" with regards to a decision on whether or not to return. Contractually, James has one year left; the final year of his current agreement is optional.
Back in January, James reflected on his remarkable NBA career and continued influence in a discussion with ESPN during which he notably pointed to an important personal goal he was still yet to accomplish.
"I need to be on the floor with my boy, I got to be on the floor with Bronny," he said, referring to his hopes of getting the chance to play with his oldest son.
Naturally, LeBron's latest remarks—as well as the larger discussion surrounding potential retirement—inspired some impassioned reflections from NBA fans and insiders alike overnight. See some of those reactions below.