Steve Nash and Brooklyn Nets Mutually Agree to Part Ways
The Brooklyn Nets and Steve Nash have come to an agreement under which they will go their separate ways after the team's disappointing 2-5 start to the season.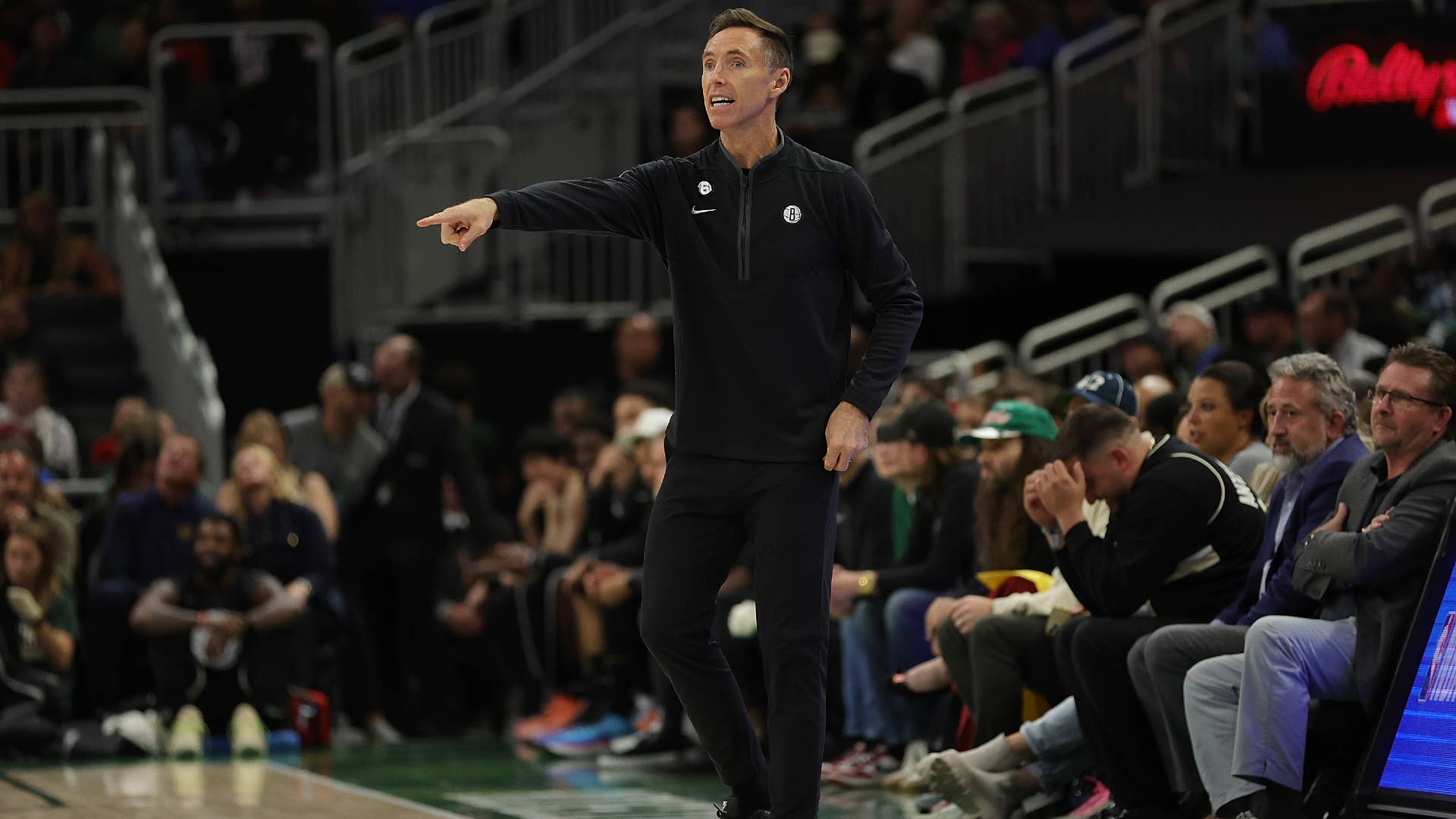 Getty
Image via Getty/Stacy Revere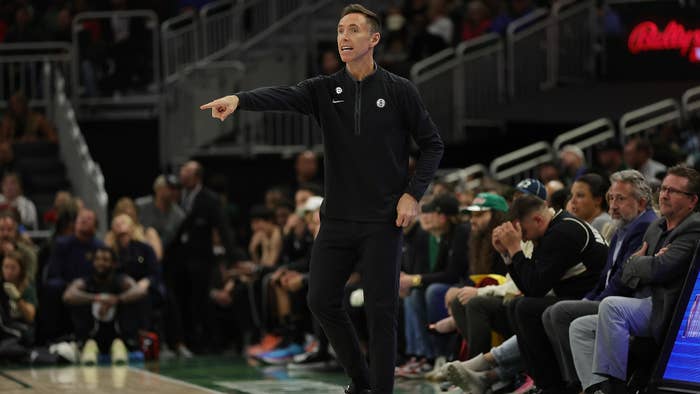 Steve Nash and the Brooklyn Nets are going their separate ways.
The news broke early Tuesday afternoon, with ESPN's Adrian Wojnarowski initially reporting that the team had fired Nash, who first became head coach back in September 2020. Meanwhile, Shams Charania of the Athletic reported that the team and Nash had both "agreed to part ways," with a follow-up ESPN update stating the same.
Nash also released a statement confirming his departure.
"A very heartfelt thanks to Joe and Clara Tsai along with Sean Marks for giving me the opportunity to coach the Brooklyn Nets," Nash said. "It was an amazing experience with many challenges that I'm incredibly grateful for."
In a subsequent press release, Nets leadership also addressed the split.
"I've gotten to know Steve during his time in Brooklyn, and he is not one to shy away from challenges," Nets Governor Joe Tsai said in a statement. "My admiration and respect for him grew over time as he brought hard work and positive attitude to our organization every day, even in periods of exceptional storm surrounding the team. Clara and I want to thank Steve, Lilla, and their family for making this extraordinary commitment. We began this journey as colleagues, we part as friends."
According to Woj, the frontrunner to take Nash's place is suspended Celtics coach Ime Udoka. 
Nash's departure comes at a tumultuous time for the franchise, which is dealing with an inability to live up to expectations, as well as Kyrie Irving's off-court issues.