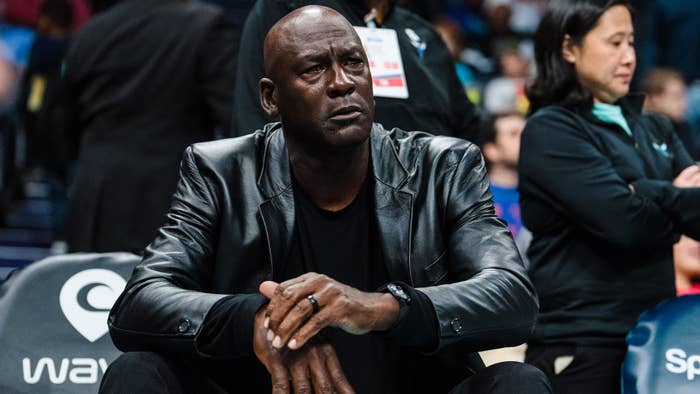 Michael Jordan's home was burglarized this week, and the suspect has been arrested.
TMZ reports that an 18-year-old broke into MJ's Highland Park, Illinois home on Tuesday. Neighbors reported the incident, with police arriving at around 4:10 p.m. Raiden Hagedorn was inside when authorities arrived. He was subsequently charged with three misdemeanors of criminal trespass to occupied residence and two counts of criminal damage to property.
Hagedorn was transported to a local jail and later released on bond. He is set to appear in court on April 20.
The 56,000-square-foot home boasts nine bedrooms, 19 baths, an indoor basketball gymnasium, an infinity pool, a tennis court, and a cigar room. It is also known for its gate, which is customized with Jordan's No. 23 jersey number.
Jordan was not at his mansion because he hasn't lived there since 2012, when he put it on the market. It was first listed for $29 million but that priced has been brought down to $14.85M.
The mansion was also the backdrop for the music video for Travis Scott's 2020 track "Franchise" with Young Thug and M.I.A.
 
In other Michael Jordan-related news, the 60-year-old is reportedly in serious discussions about selling his majority stake in the Charlotte Hornets, which he bought for $275 million from BET co-founder Bob Johnson in 2010. Hornets minority owner Gabe Plotkin and Atlanta Hawks minority owner Rick Schnall are now frontrunners to obtain Jordan's stake.