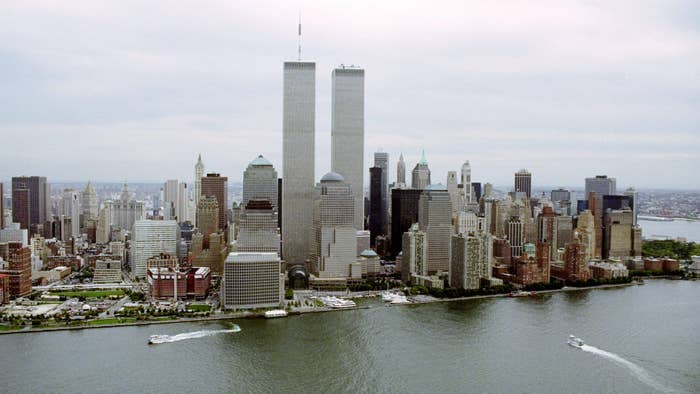 ESPN has issued an apology for airing stock footage of the World Trade Center's Twin Towers during Sunday's NBA playoff game between the New York Knicks and the Miami Heat.
"We mistakenly used an old stock image and we apologize," Ben Cafardo, ESPN's senior director of communications, said in an email statement to Awful Announcing on Sunday.
The Twin Towers were shown during the game's halftime. Twitter user @khaled74 pointed out, "Pay attention at the end. How old is this footage ABC is using?! Wtf is goin on here?!"
The Twin Towers fell on Sept. 11, 2001 after two planes collided with the buildings in a terrorist attack.
According toUSA Today, broadcasts often use stock footage from the hosting city of the sports event in order to boost the broadcast. A similar snafu happened last July, when Fox Sports apologized for overlaying the New York Yankees and Boston Red Sox logos onto the National September 11 Memorial and Museum at the World Trade Center memorial pools during a game.
The Heat won Game 1 against the Knicks last night, with the final score ending 108-101 for the conference semifinals.