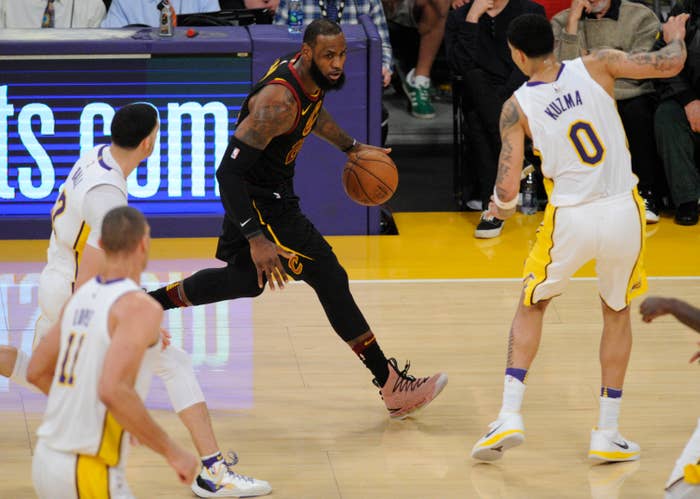 The biggest news on the action-packed opening day of NBA free agency wasn't LeBron James's decision to sign a four-year max deal with the Los Angeles Lakers. It wasn't Paul George failing to even meet with his hometown Lakers before re-upping with the Thunder for four more years. Or Chris Paul returning to Houston on similar four-year pact. No, it was the $4.5 million the Lakers doled out to notorious LeBron agitator Lance Stephenson.
A short time later, JaVale McGee agreed to a minimum-salary slot with the purple and gold for next season as well. After securing the signature of the biggest free agent of the summer on the longest deal he's signed since 2010, it certainly felt like the Lakers were trolling the rest of the NBA adding McGee and Stephenson—even if NBA Twitter was doing backflips at the meme-able collection of personalities around the King. It's worth wondering how the current Lakers roster will gel with the undisputed best player of the millennium, the only name you can drop in the same breath as Michael Jordan.
First, the oddity that was the Lance signing is even more baffling when you consider the amount: Who else was paying Stephenson anything over the minimum in a league that's capped out following the 2016 summer spending bonanza? Even if teams had room under the cap, it's no guarantee the flamboyant former Pacer would even get a minimum offer. The only squad he's ever looked remotely effective with declined an option that would have paid him less than the $4.5 million he'll make in Hollywood next season.
And it's not like the Lakers don't need the cap room after signing Kentavious Caldwell-Pope—not-so-coincidentally a Klutch Sports client, just like LeBron—to a one year, $12-million deal. Now, the only way the Lakers can team a big-name star with James this summer is via trade (like Gregg Popovich and R.C. Buford are gonna give up Kawhi Leonard for 75 cents on the dollar now), or if Julius Randle, and his $12 million-plus cap hold, signs elsewhere and the Lakers waive Luol Deng via the stretch provision.
The money is only part of the issue. Chemistry matters, even when you have the best player of your generation coming off a runner-up MVP campaign, and one of the greatest solo performances in NBA playoff history. Remember how the Jae Crowder and Isaiah Thomas experiment went in Cleveland during the first half of last season? And while Thomas was outspoken in the locker room, even openly criticizing coach Ty Lue, Crowder is a low-key teammate—ask Boston or Utah—who didn't feel comfortable in the circus that follows James. That same steadiness can't be said for Brooklyn native, Lance "Born Ready" Stephenson.
If the Lakers start slow, and become embroiled in some childish drama next season, expect to see new levels of passive-aggressive LeBron on social media.
In case you forgot, LeBron called Lance "dirty" this past season and admitted they have "issues." Those quotes came after a regular season tussle between the two, but Stephenson was annoying James only a couple months ago when the Pacers stretched the Cavs to seven games in the opening round of the playoffs. Why overpay for a nuisance to be on your team?
It could be similar to the Matt Barnes x Kobe Bryant pairing back in the day where LeBron secretly respects Lance for annoying him over the years. However, LeBron isn't Kobe (just ask the confused Lakers stans next season). Dealing with Stephenson' antics sounds exhausting for a man entering the third act of what could be the most impressive career in NBA history.
Even more so when you consider McGee is also on board. Yes, the former Warriors big man has turned into a serviceable reserve during two championship runs with Golden State. But, if you have any sort of realistic aspirations to compete for a title, you don't want to rely on him as your starting center. And it's hard to have two knuckleheads in your locker room at the same time (unless you also have two former MVPs and four all-stars in their prime, like last year's Warriors did with McGee and Nick Young).
We're also neglecting to mention the Lakers were already an awkward personality fit before Stephenson or McGee were signed. Kyle Kuzma and Lonzo Ball had some excellent moments in their inaugural NBA seasons, Kuzma even made First Team All-Rookie, but it didn't translate to the win column. Plus, their friendship seemed to hit a legit snag this summer when 'Zo dropped a diss track with some cringeworthy bars about Kyle growing up without a dad. The perception of inter-team strife was enough to provoke a warning from the Lakers' brass.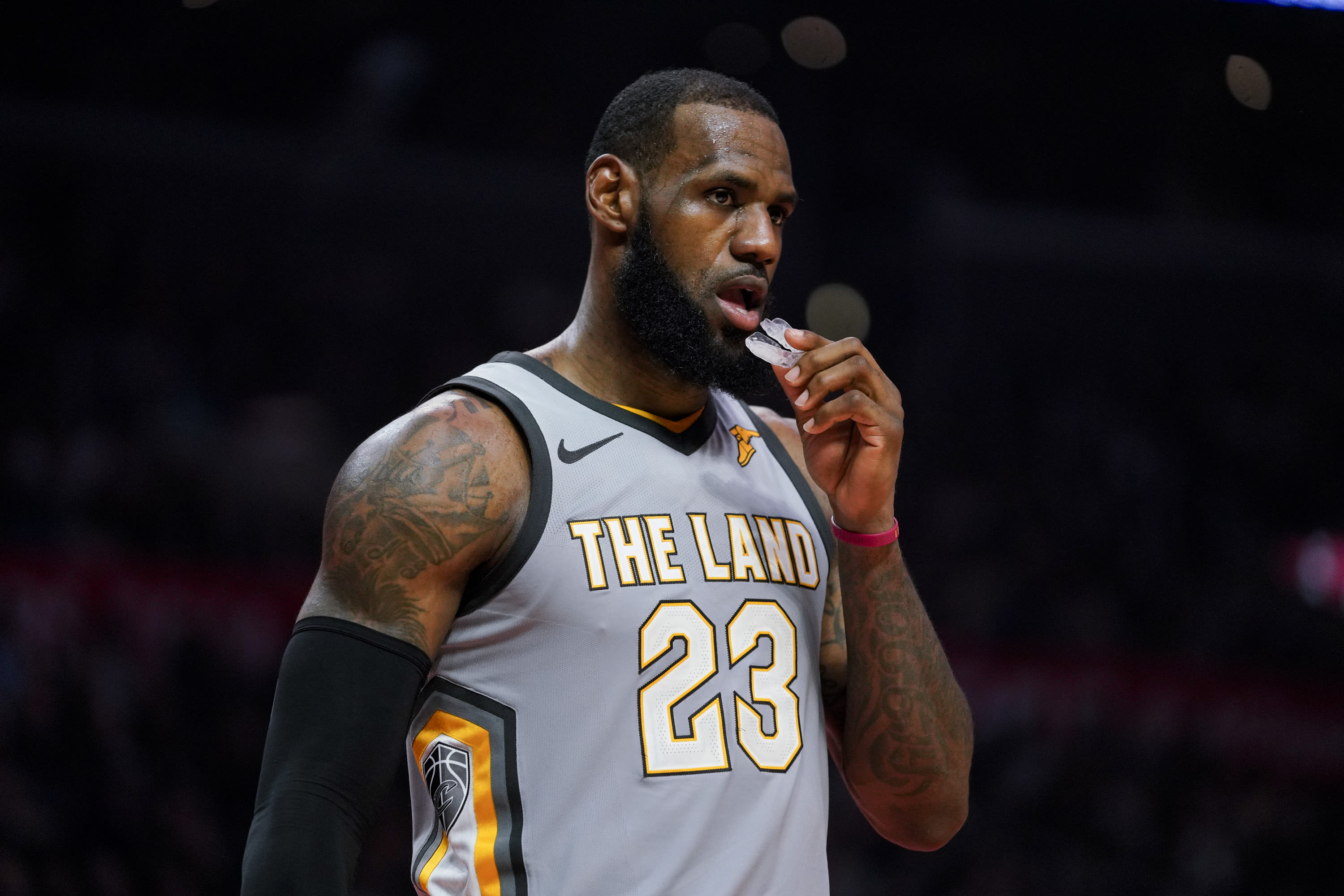 And who can forget Lavar Ball? Certainly not Lavar Ball, even if he was proven prescient on Sunday.
Lavar's histrionics and the 'Zo-Kuzma spat is the exact type of noise LeBron has to hate entering his 16th season, and now the Lakers have added Stephenson and McGee to the poo-poo platter of problems. Maybe Nick Young signs next, and the Lakers agree to put a Hennessy patch on their jersey next season. Why the hell not?
In all likelihood, the reported face-to-face between LeBron and Magic Johnson this past Saturday to cinch the deal—allegedly the first time the Lakers great and business tycoon had ever been alone, one-on-one with James—alleviated any concerns LeBron might have about this current Lakers roster. L.A. signed Lance and JaVale so quickly after the James announcement, there's very little chance Magic didn't mention the moves beforehand.
However, if the Lakers start slow, and become embroiled in some childish drama next season, expect to see new levels of passive-aggressive LeBron on social media. For NBA fans, that's entertaining, especially for the schadenfreude crowd. But when it's the second night of a back-to-back in late February, and the Lakers are treading water near .500, LeBron might look at his teammates foolishly shadow-boxing instead of sleeping on the team charter over the Rocky Mountains, and just send a tired-face emoji text to Magic.
Except, he really wouldn't have anyone to blame but himself.