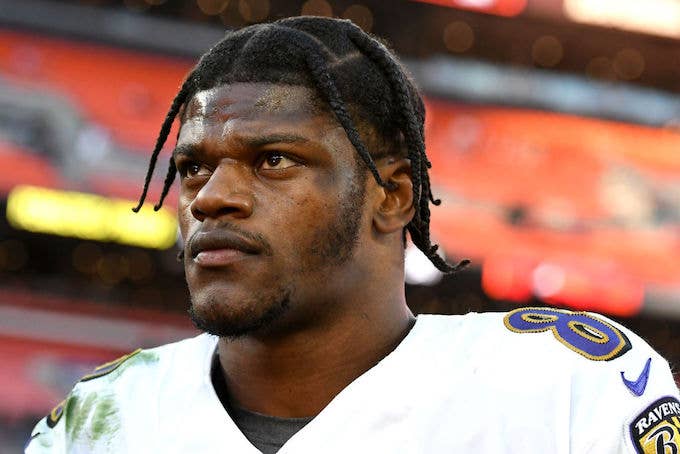 Although it doesn't look like it this season, Tom Brady is one of the greatest quarterbacks to ever play in the National Football League. And young players like Lamar Jackson understand just how great the New England Patriot was in his prime.
The Baltimore Raven talked about how he wants to be seen as the "Brady of my era" for an interview on NFL Network and how badly he wants to bring a championship to the city.
"Every day I think about the Super Bowl," Jackson, who is likely to win NFL MVP this season, told former Ravens star Steve Smith."It's been on my mind since the first game of the season. When I got drafted I told Baltimore that's what I was going to do. I want to be like the Brady of my era."
Of course, Jackson has a long way to go if he wants to come close to replicating what Brady did on the field. But winning his first Super Bowl this season would be a good start.
What's more, winning the upcoming Super Bowl would mean even more to Jackson as Super Bowl LIV is being held in Miami. The quarterback grew up in nearby Boynton Beach. "You don't ever know when the next Super Bowl is gonna be in Florida, and to win the first one and to it be in Florida ... I might cry," he said.
The Baltimore Ravens are set to host the Tennessee Titans in the Divisional Round on Saturday at 8:15 p.m. ET.