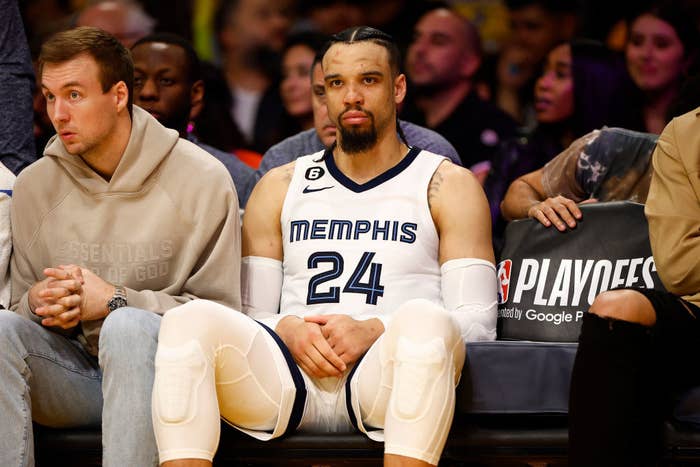 Yesterday, the Boston Celtics, Washington Wizards, and Memphis Grizzlies agreed on a three-team deal involving Kristaps Porzingis, Marcus Smart, Tyus Jones, and a couple of first-round picks.
While the biggest news is certainly Porzingis landing in Boston, Smart's arrival in Memphis turned a lot of heads. Skip Bayless took to Twitter to let everyone know that he believed Marcus Smart provided the "true toughness" to the team that Canadian NBA player Dillon Brooks couldn't this past season.
"Marcus Smart: true toughness," he wrote. "Dillon Brooks: fake toughness."
Dillon Brooks' time in Memphis seems to be up, but many people believe that Marcus Smart is an overall upgrade.
Some even believe that Memphis got the better end of the deal thanks to Smart's defensive intensity.
With Ja Morant suspended for 25 games, it seems like Smart will take the point guard reigns until he returns. After that, the two could likely be paired together on the court, which could make for a better fit than the Grizzlies' backcourt in the 2022-23 season.
Brooks had a rough postseason after he "poked the bear" and called LeBron James old. The Lakers ended up bouncing the Grizzlies in the playoffs, and Brooks is now on his way out of Memphis.