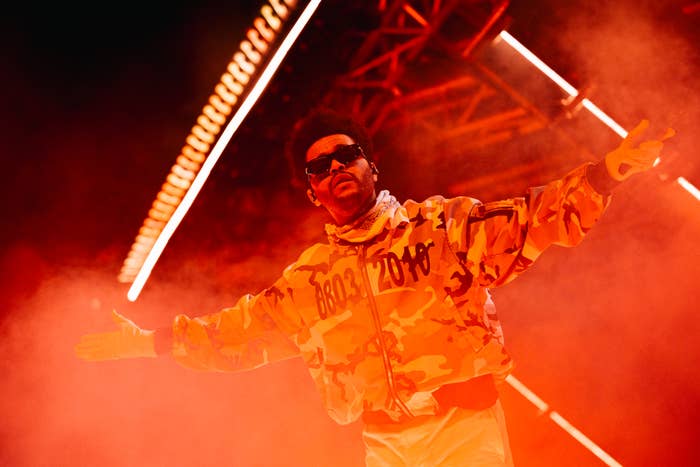 The Toronto Maple Leafs and the Edmonton Oilers are the only two Canadian NHL teams in the playoffs, but the most popular one right now is the Ottawa Senators.
The Weeknd is now the latest high-profile celebrity to enter the bidding war to purchase the Ottawa Senators, joining Ryan Reynolds and Snoop Dogg, according to the Ottawa Sun.
Much like the two multihyphenates, The Weeknd isn't doing it alone. The XO singer is joining forces with Jeffrey and Michael Kimel of the Harlo Capital Group. The Kimels have experience in team ownership having been part-owners of the Pittsburgh Penguins prior to its acquisition by Fenway Sports Group.
"He's going to be a great partner for Ottawa and the NHL," a source close to The Weeknd told the Ottawa Sun. "The team he works with grew up in Ottawa, so they know the market really well, but he's the largest musician (on the) planet right now. He has the most views, the most streams and he's a hockey guy.
Reports say Ryan Reynolds and the Remington Group have offered $1 billion dollars for the team. With still a week left before the bid closes, more celebrities could still show up.
Amid a potential purchase of the Senators, The Weeknd has hinted at dropping his stage name in the near future as he prepares to release television show The Idol on HBO in June.