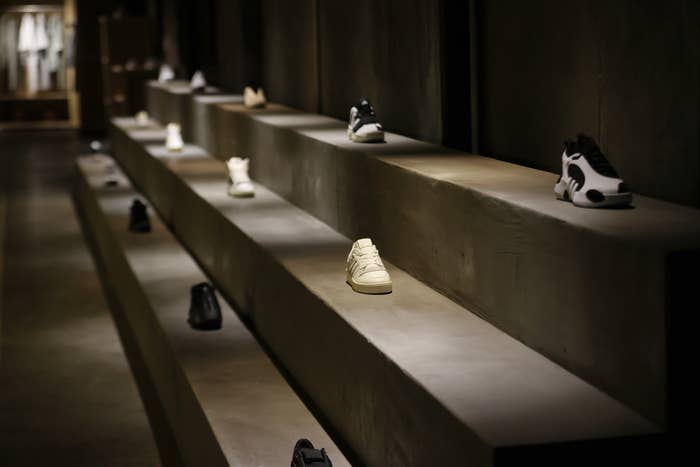 NBA All-Star weekend in Salt Lake City brought out some big names, and Adidas took the opportunity to unveil their latest collection as part of the festivities. Adidas invited Complex Canada to check out the future of Adidas streetwear and apparel, and Canadian celebrities also showed up to see what Adidas has planned.
Check out the Complex Canada video below from Adidas' "Remember the Why" event at NBA All-Star Weekend.
A number of Canadian stars like Simu Liu, Trey and Jermaine Richards, and Kayla Grey were present at the event to take a look at which athletes would be releasing new sneakers as part of Adidas' 2023 collections as well exclusive first glimpses at unreleased 2023 and 2024 footwear and apparel including D.O.N Issue #5, CRAZY IIINFINITY, Dame 8.5, and the Bad Bunny Cangrejeros, among others unreleased colourways and designs.
While heavy-hitter athletes like Damian Lillard and Anthony Edwards were present to showcase their upcoming shoes, Bennedict Mathurin also drew some attention for the unveiling and explanation behind the design of his new custom sneaker.
Here's Mathurin unboxing and explaining the design.