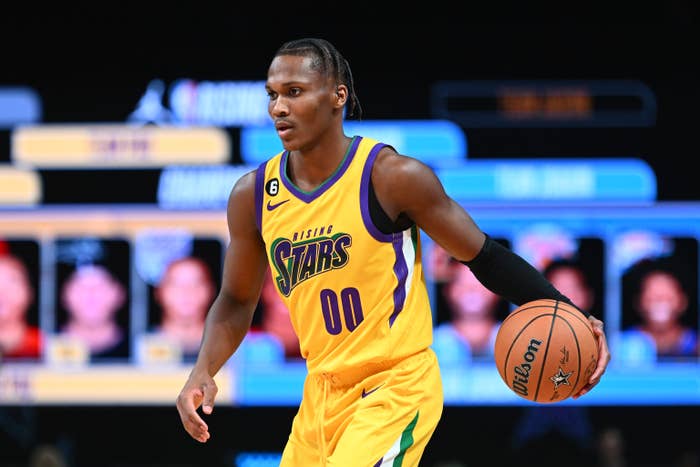 Indiana Pacer Bennedict Mathurin is very much in the conversation for 2023 NBA Rookie of the Year.
After 60 games in his freshman season, he's averaging 17.2 ppg, which is behind only Paolo Banchero for the rookie lead.
The 20-year-old Montreal native and Arizona Wildcat alum came from humble beginnings, but has long approached all the challenges of his life with confidence beyond his years. In his rookie season, Mathurin signed on with Adidas Basketball and for his appearance in the Jordan Rising Stars Challenge at this year's NBA All-Star Game in Utah—which he and his Team Pau won—Mathurin wore a custom sneaker dedicated to his late brother.
The sneaker was designed by Henley Germain of Montreal community builders La Rue Inspire. Adidas Basketball also celebrated the player in a new video called "L'étoile Du Nord," or North Star.
Complex Canada's Alex Narvaez went to Utah to watch the unboxing of this new collab, where Mathurin talked about his hometown and where he got his confidence.
Your brother was the inspiration for the sneaker, and it was his dream to see you in the NBA. Tell me about the tribute that went into the sneaker?
This was my first opportunity to have a custom made shoe. Whenever I'm on the court, everywhere I go he's always with me, so it was important to rock him with this opportunity. I wanted to let the world know what I'm about, and what's important to me.
In the Adidas video, your mom and your sister was in there. How did it feel to see the women in your life in there?
It's great to have them there. Growing up was tough, but having them on my side just trying to make life easier for me and my brother, it was a great thing. They're a part of me and it was important to have them with me.
What was the journey like, from Montreal to the NBA? A lot of players from Montreal describe it as humble beginnings, because not a lot of players come from there.
That's exactly right. Montreal is kind of a rough city to live in. We've had a lot of great talent coming from there that had the ability to make it far, so I saw it as a blessing to inspire the next generation coming up that you can make it. I want to be a motivation for the kids who have the dream as well.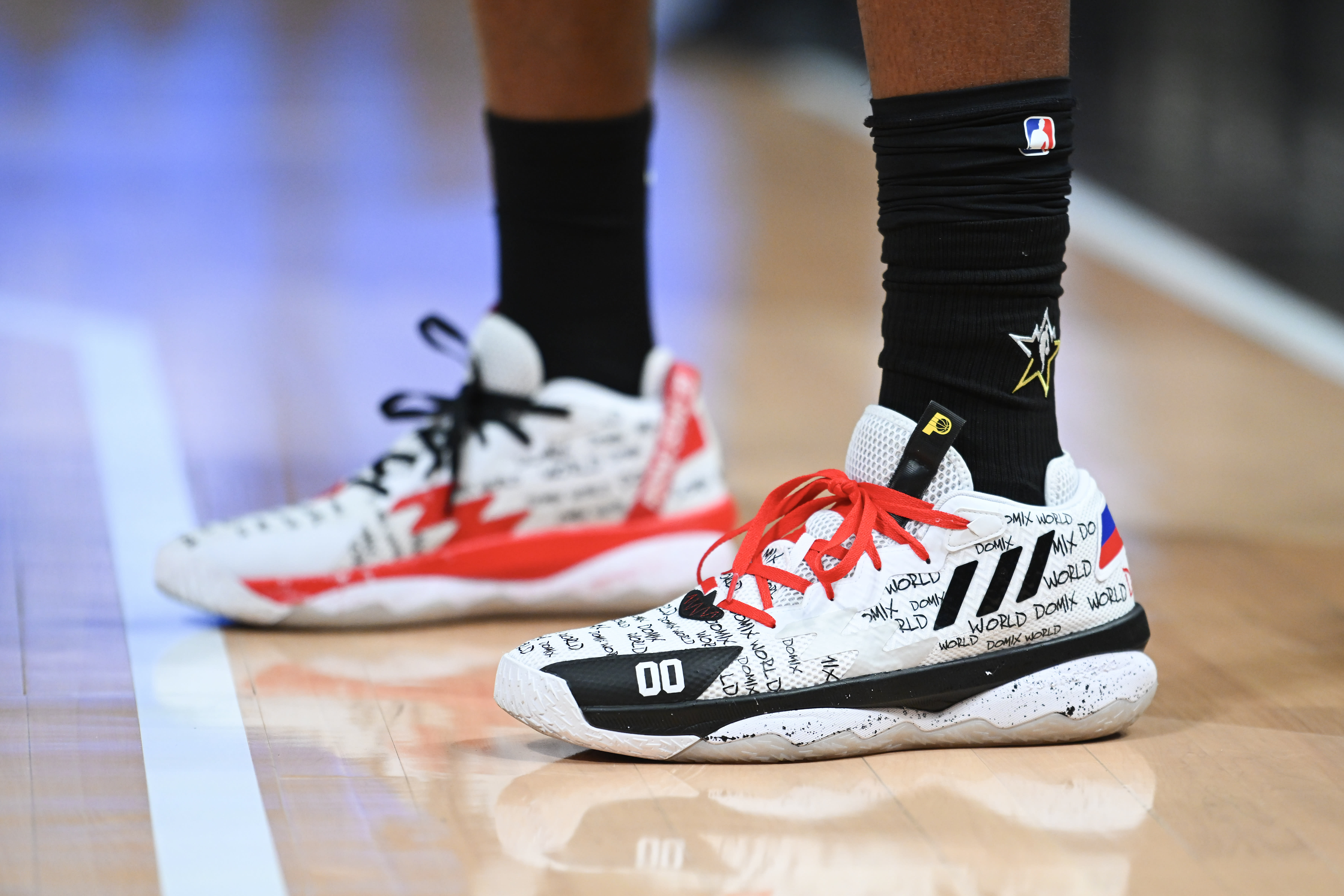 Your elementary school teachers, your mentors, they came up to see some of your games. What was that like?
It was fun. I thanked them for being there and all their support. They saw the potential in me when I was a kid, and they told me I needed to be focused on school and I needed good grades to go wherever I want to go and be whoever I want to be. So just to have them at the games, seeing me play basketball, was fun.
What was the personal significance of sharing the court with Lu Dort, another Montrealer?
Luguentz is like my brother, so it was for sure a great thing to have him by my side when I was growing up. We played on the same club team, same AA team, and now that we were able to share the court in the NBA, it was a great feeling not just for us, but for everyone back home.
Scout Tariq Sbiet said when he first met you, even back then you used to say you were number one. You wanted to be the first everything. He said you manifested it. Where did that confidence come from?
Pretty much growing up, I was always at the park playing with my siblings and friends, and I was always the youngest on the court. So it wasn't easy for me to constantly prove myself against older people, but from that I gained the confidence and self-esteem knowing that I could go on any court, and it wouldn't be easy, but I could be the best. That's when the confidence started to build. I always wanted to be the best, and I know who's always ahead of me. It really started with hard work.
How does confidence come into play now that you're playing in the NBA against the best?
It's really who I've become as a person. It wasn't that I was delusional before, but I knew it was a big dream to make it. But now that I'm here, I'm living in the moment, so I have to keep doing what got me here.
You're teammates with another Canadian, Andrew Nembhard. What's that relationship like? On the Pacers, are you known as the Canadian boys?
Pretty much, yeah. When we do something bad, we're called the Canadian boys. Me and Drew go way back, I played with his younger brother and knew him too. We played for Canada together, that's where it started, and we kept in touch from there. We had great goals ahead of us, and we ended up on the same team. We met again after the draft, and we knew each other already, so it was just about keeping that going.