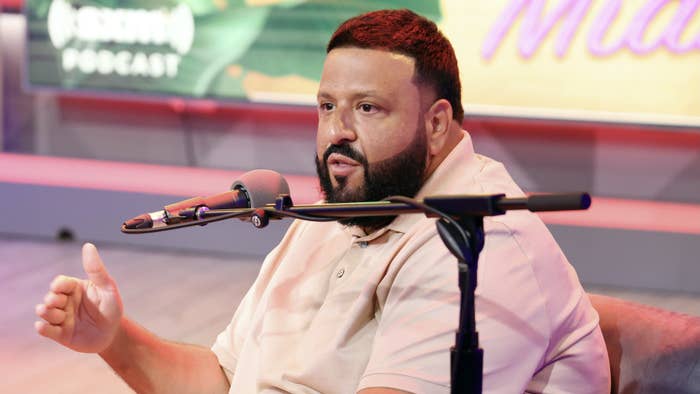 DJ Khaled is teeing off for a good cause.
The multi-hyphenate took to Instagram on Thursday to announce the inaugural We the Best Foundation Golf Classic. The event will go down next month in Miami, where Khaled and his celebrity pals will compete for charity.
"Just to be out on the golf course with close friends and family of mine is a blessing," Khaled said in a press release. "Giving back makes it even better. I can't wait to see you all at the first-ever We The Best Foundation Golf Classic. We're starting something very special here while introducing the sport of golf to a wider community."
Sponsored by Jordan Brand, the tournament will go down at 9:30 a.m. on July 19 and is expected to conclude with a 2:30 p.m. awards ceremony. The event will benefit the hitmaker's We the Best Foundation, a non-profit that aims to enrich and celebrate the lives of underserved youth.
"We doing it big for charity, big charity golf tournament, big celebrity golf tournament, I can't wait," Khaled said in a Thursday Instagram video, which showed off his swing. "I'm inviting all my friends and we doing it for the kids, the young world, we gonna do it big."