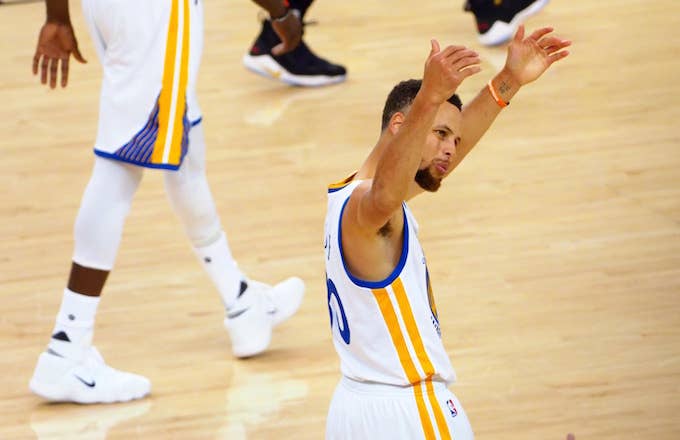 After suffering the greatest collapse in NBA Finals history, the Golden State Warriors got their revenge on the Cleveland Cavaliers, defeating them in five games (with a 129-120 victory in the final face-off) to win the 2017 NBA Finals. Whether it's true or not, the story of Draymond Green calling Warriors general manager Bob Myers while sitting in his car outside of Oracle Arena, demanding that the team do everything possible to get Kevin Durant in the offseason was exactly what Golden State needed to topple the Cavs. 
In this year's Finals, Durant has averaged over 34 points, eight rebounds, and five assists per game. While Steph Curry and Draymond Green contributed in their own way, Durant's ability to affect both sides of the ball proved to be the catalyst that propelled the Warriors to victory. 
After two blowout contests to start the Finals, the Cavaliers and Warriors finally lived up to its billing. And as the games got closer and closer towards the end of the series, tensions started to escalate more and more with everyone from Durant and LeBron James to Tristan Thompson and David West getting into it with one another.  
As the Warriors celebrate their fifth NBA title in franchise history, the effort from LeBron should not go unnoticed. James became the first player in Finals history to average a triple-double. 
After seeing three consecutive Finals series where two powerhouse teams battled it out for a championship, let's go for four in a row next season. Who says no? 
Send all complaints, compliments, and tips to sportstips@complex.com.