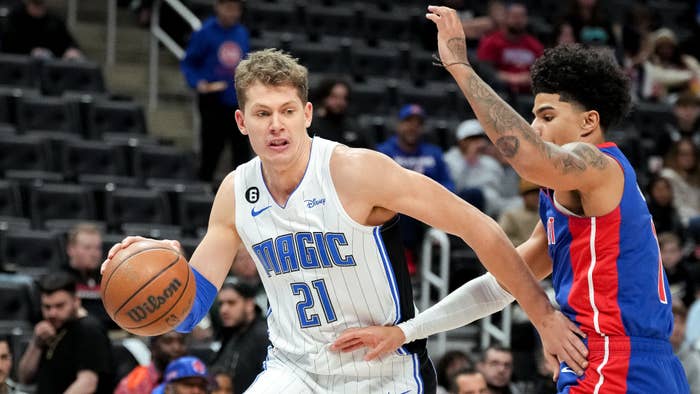 Moritz Wagner and Killian Hayes were ejected from Wednesday's game between the Orlando Magic and Detroit Pistons following a physical altercation towards the end of the second quarter. 
The incident occurred after Wagner appeared to intentionally bump Hayes as the two were pursuing a loose ball. After he went crashing into members of the Pistons' coaching staff, Hayes approached Wagner and appeared to hit him in the back of the head, causing him to seemingly get knocked unconscious. 
A shoving match between both teams ensued. Wagner was able to walk away from the skirmish on his own. 
Pistons.com editor Keith Langlois reports Hamidou Diallo of the Pistons was also ejected.
A melee in Detroit would automatically remind any basketball fan of the infamous "Malice at The Palace" in 2004. Metta World Peace, formerly Ron Artest, was lying on the scorer's table following an altercation with Ben Wallace when he was hit with a cup thrown by a spectator. World Peace reacted by going into the stands and fighting people in the crowd. His Indiana Pacers teammate Stephen Jackson followed him and threw a few punches. 
World Peace was suspended for the remaining 73 regular season games, as well as the playoffs. Jackson was given a 30-game suspension. 
Isaiah Stewart of the Pistons was suspended two games last year after he barreled over several members of his own team's coaching staff in an effort to fight LeBron James after he hit Stewart with an inadvertent elbow, causing blood to stream down his face.