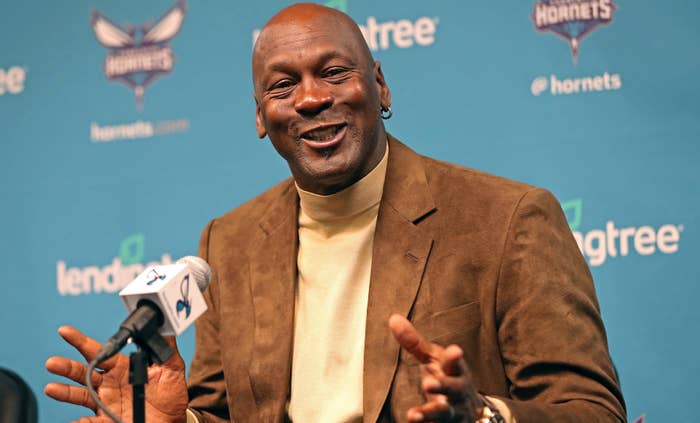 Michael Jordan is engaged in serious discussions to sell his majority stake in the Charlotte Hornets.
ESPN's Adrian Wojnarowski reports Hornets minority owner Gabe Plotkin and Atlanta Hawks minority owner Rick Schnall have emerged as front-runners to acquire Jordan's stake, which he bought for $275 million from BET co-founder Bob Johnson in 2010.
At the time, Jordan said in a statement, "Purchasing the Bobcats [Charlotte's team name from 2004–2014 before returning to the Hornets] is the culmination of my post-playing career goal of becoming the majority owner of an NBA franchise. I am especially pleased to have the opportunity to build a winning team in my home state of North Carolina."
Plotkin and Daniel Sundheim purchased a significant stake from Jordan in the Hornets in 2020. Sundheim is said to be involved in talks to buy Jordan's majority stake.
It is likely that Jordan will retain a minority stake in the franchise, even if the sale goes through. He's the only former player to become a majority owner of an NBA team.
The news of Jordan looking to sell comes at a time where there has been some turnover at the NBA's governor level. Mat Ishbia, a billionaire mortgage lender, reached an agreement in December to purchase the Phoenix Suns and Phoenix Mercury of the WNBA for $4 billion. Milwaukee Bucks co-owner Marc Lasry agreed to sell his 25 percent stake in the franchise to Cleveland Browns owners Jimmy and Dee Haslem. The deal is worth a reported $3.5 billion.