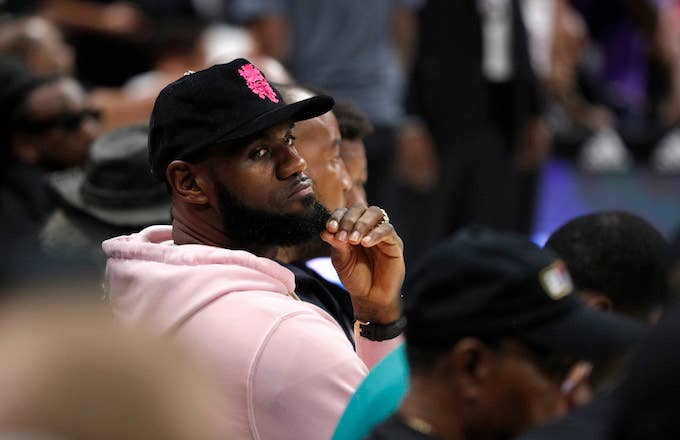 The United States Patent and Trademark Office has denied LeBron James' application to trademark "Taco Tuesday." According to Josh Gerben of Gerben Law Firm, the USPTO argued that the phrase is a "commonplace message," and cannot "function as a trademark."
James filed the trademark late last month through his company, LBJ Trademarks LLC, with the intention of using "Taco Tuesday" for "podcasting services," as well as "online entertainment services... and social media posts in the field of sports, entertainment, current events and popular culture." His company also acknowledged their plans to use the phrase for advertising and marketing services. 
JUST IN: LeBron James leaves no potential business opportunity on the table. Over time, he has sought to own "Taco Tuesday." He has now filed to trademark the phrase for social media posts and a show of that name. First discovered by

@JoshGerben pic.twitter.com/IXNduvilzR
Gerben points out that a trademark for "Techno Taco Tuesday" already exists, which would block "a portion" of the application. A company fittingly named Taco Tuesday, Inc. also disputed the trademark application because their Illinois-based Mexican restaurant "specializes in taco sales," and has been incorporating the phrase in their advertising.