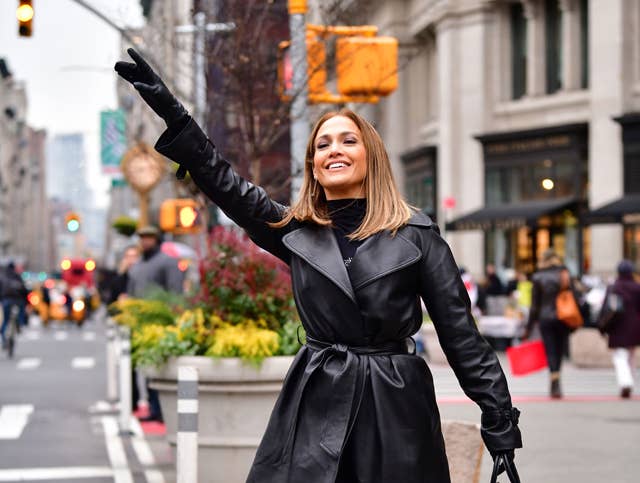 Being a taco-loving American means that you recognize that Tuesdays are reserved for tacos. Taco Tuesday, if you will. It happens at school cafeterias, in bars, and in the homes of taco-loving Americans all over this great country of ours. Well, it did, anyway. Based on this footage that hit the internet about a certain celebrity's party, we might need to institute Taco Wednesdays, complete with decadent outfits.
If you ever wished you'd attended a taco party at Jennifer Lopez's pad, Kim Kardashian took her Snapchat fans inside the festivities. Did you peep that sequined Gucci outfit J.Lo had on? We have no idea WHY J.Lo went all-out for this extravagant Taco Wednesday party, but props to her for putting on quite the spread. Hell, Lopez not only invited Kim Kardashian to the event, but the former Fly Girl also invited Kim's sister Kourtney, Kris Jenner, AND Leah Remini to the function.
As of right now, I'm not sure why I wasn't invited to Taco Wednesday—I'm the biggest fan of Shades of Blue that I know. I will say that Taco Wednesday might be the new Taco Tuesday, but only if you're dressed to the nines and inviting a proper squadron to your home.