UPDATED 6/5, 8:15 p.m. ET: It's been nearly a week since Josh Hart's now infamous breast milk tweet, and he's still being asked about it.
After adding to the breast milk discourse by declaring, "You don't have to be a baby to like breasts," Stephen A. Smith had Hart on his show Stephen A's World during Game 1 of the NBA Finals last week. The New York Knicks guard explained he got "finessed into a milk taste test" and realized that breast milk was "exceptional," comparing the taste to sweet almond milk.
Taylor Rooks recently spoke with Hart to try and figure out how he got to the point where he felt compelled to share his realization on Twitter. After sipping what tasted like vanilla-flavored almond milk, Hart said in the conversation below, "So then, I was just like, 'Fuck it. You know, I'mma just, I'mma tweet it and just see what people think.'"
See original story below.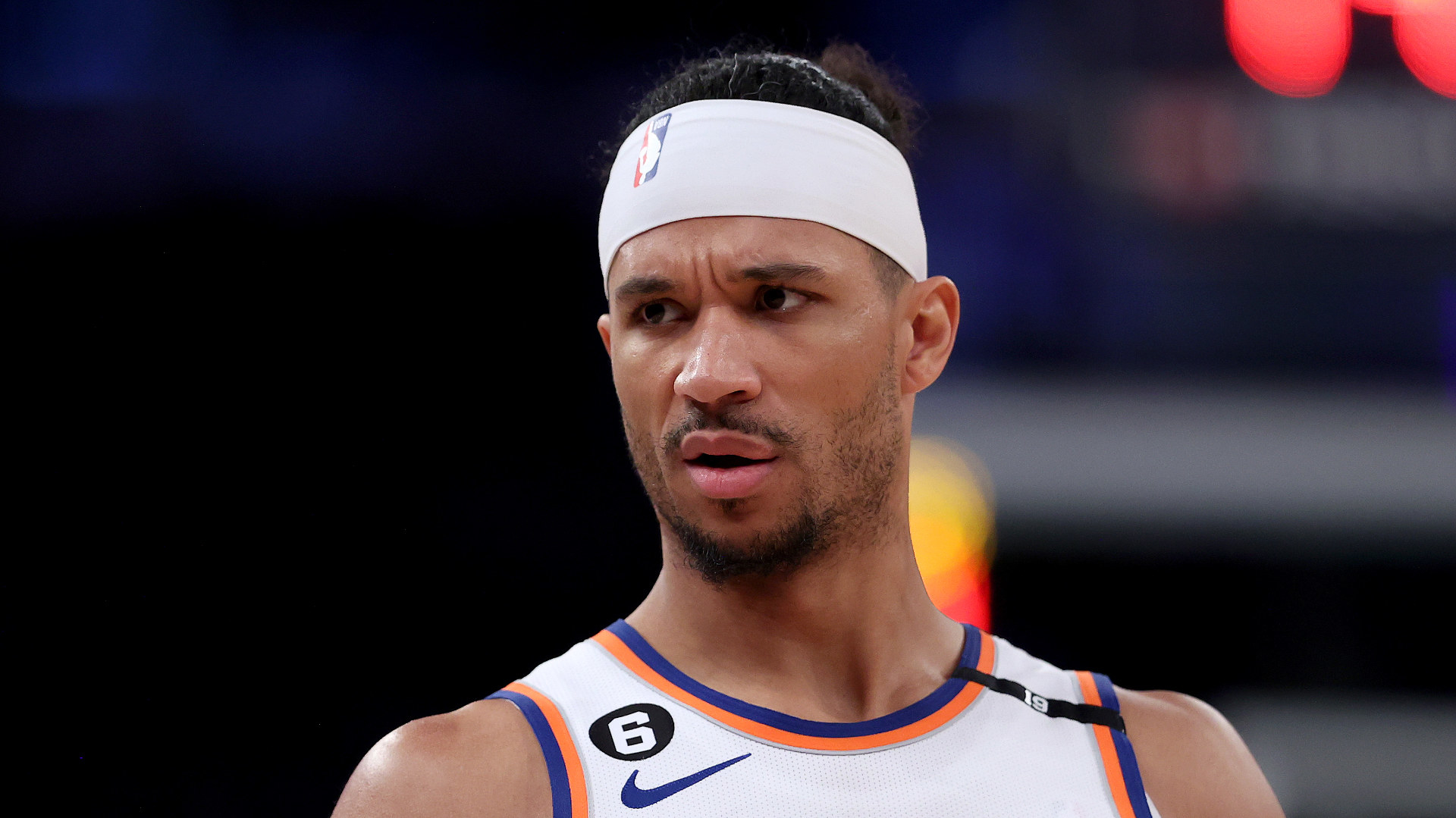 His former New Orleans Pelicans teammate C.J. McCollum responded, sharing that he heard breast milk was comparable to almond milk.
"Not going to lie to you bro...it's better," Hart replied.
Knicks and Villanova teammate Jalen Brunson jokingly asked Hart to delete his number and unfollowed him over the tweet.
"Nice knowing you @joshhart make sure help on the way," he wrote.
After taking some time to "process" Hart's tweet, ESPN's Stephen A. Smith took to his show to weigh in.
Sacramento Kings star De'Aaron Fox wasn't surprised to find out that Hart is already thinking about the taste of breast milk, to which he responded, "Bro I know every dad wondered."
According to ESPN's Malika Andrews, Hart's wife Shannon gave birth to twin boys earlier this month, the same day the Knicks faced the Heat in Game 6 of the Eastern Conference semifinals in Miami. Hart was going to travel back to be by her side when she went into labor, but was told by their doctor that he would not make it in time.
Hart ended up returning to his hotel room to watch the birth over Zoom.
Hart seemingly addressed the responses to his breast milk inquiry on Twitter earlier today.