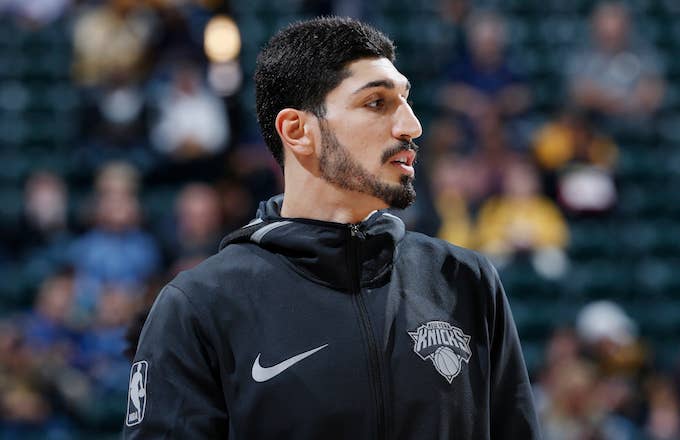 Following the New York Knicks' 107-85 win over the Suns in Phoenix, Enes Kanter decided to rub the victory in Devin Booker's face on Twitter. "Hold that 'L' kid," Kanter wrote. "Talk to me nice or don't talk to me at all."
The latter line was in reference to an incident that occurred on the court during Friday's contest, where Booker shoved Kanter after the Knicks center said something to him. After some posturing, both sides were separated so the referees could review everything that transpired.
Both players were given technical fouls, but it was Booker's second tech of the night, which meant he had to get ejected. In response to Kanter's tweet, Jared Dudley came to the defense of his Suns teammate and called Enes "a fake tough guy."
Kanter hilariously fired back by claiming that the 32-year-old Dudley has "retirement body." 
Dudley got one more jab in, but Kanter already won with that clapback.
Your as corny as you look Boi! Just remember this NBA fraternity knows exactly who you are! One of the worst pick n roll defender in the NBA! Now hold that L kid!

https://t.co/fcD6CwaFK4
Kanter continues to make enemies off the court, and Knicks fans are probably loving every minute of it.