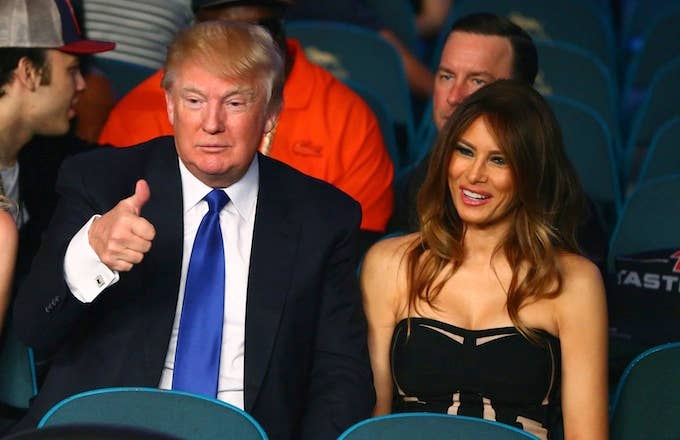 Nearly 30 years ago, Donald Trump was in talks to buy an NFL team that had five playoff appearances, one Super Bowl appearance and zero Lombardi trophies in its 28-year career. Doesn't sound like much of a winner. Dare we say, they sound like a bunch of losers.  
According to the Boston Globe, Trump had an opportunity to buy the New England Patriots in 1988, but deemed it a bad investment after meeting with his financial advisors. At the time, Donald was informed that the Patriots and their stadium were $104 million in debt, which was "too much for him to handle."
[Joel Kozol] maintained the reason for Trump's withdrawal was a dim prospect for NFL approval. "Trump approved the agreement we submitted to him this weekend," said Kozol late last night. "He was satisfied with the numbers and the deal. But the word was circulating that he could not get NFL approval. And without assurances, informal or formal, of NFL approval, he told me tonight that he could not proceed further with the deal at this time."
Eventually, the Patriots were bought by Victor Kiam for $85 million. Six years later, Robert Kraft shelled out $175 million for the team. Now, the Pats are worth a reported $2.6 billion. 
Wow, Donald. Passing on that chance was a, well...