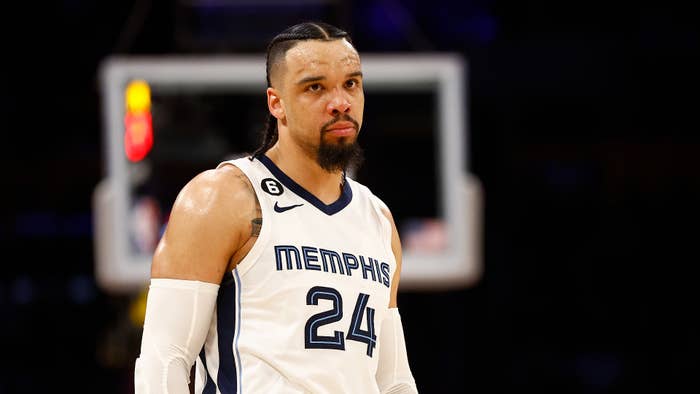 Sources tell Charania that Brooks and the Grizzlies' brass discussed his future with the organization during exit meetings where both sides came to the conclusion they needed a "fresh start." 
Their reported decision to move on comes after Brooks struggled mightily on the offensive side of the court against the Los Angeles Lakers in the first round of the 2023 NBA Playoffs, averaging 10.5 points while shooting 31.2 percent from the field and 23.8 percent beyond the arc. 
Brooks became a polarizing figure following his remarks about LeBron James after the Grizzlies' Game 2 win. In addition to calling James "old," the 27-year-old forward said he likes to "poke bears" and doesn't "respect someone until he gives me 40 [points]." While some applauded Brooks for his competitive spirit, others felt like his words could backfire for himself and the team. 
After letting his game do the talking, including his first career 20-point, 20-rebound game, LeBron tweeted lyrics from Jay-Z's song "Trouble" and posted a photo of himself with the caption, "If you ever see me fighting in the forest with a Grizzly bear, HELP THE BEAR." Both posts seemed to be some not-so-subtle jabs at Brooks, just hours after the Lakers eliminated the Grizzlies from the playoffs.