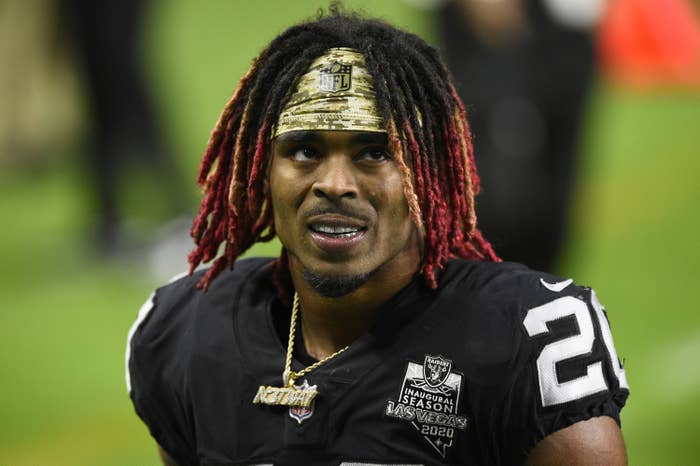 Former NFL cornerback Damon Arnette was indicted by a grand jury last week on assault with a deadly weapon and firearm-related charges, according to 8 News Now.
The charges stem from a 2022 incident in which Arnette allegedly brandished a gun at a Park MGM parking attendant in order to get his keys after being asked to confirm his identity when he could not produce his valet ticket. The attendant alleges in the initial arrest report that he thought Arnette "was going to shoot him and his manager" after hearing the "sound of a gun cocking."
Arnette was charged at the time with two counts of assault with a deadly weapon, carrying a concealed weapon without a permit, possession of marijuana, and possession of a controlled substance.
Prosecutors dropped the charges six months later due to a lack of evidence, as reported by the Las Vegas Review-Journal.
The Las Vegas Raiders parted ways with Arnette in November 2021 after he posted a video of himself brandishing several guns and threatening to kill someone on social media, according to TMZ.
After being cut by the Raiders, Arnette had brief stints with the Miami Dolphins and Kansas City Chiefs. He was released by the Chiefs following his arrest.