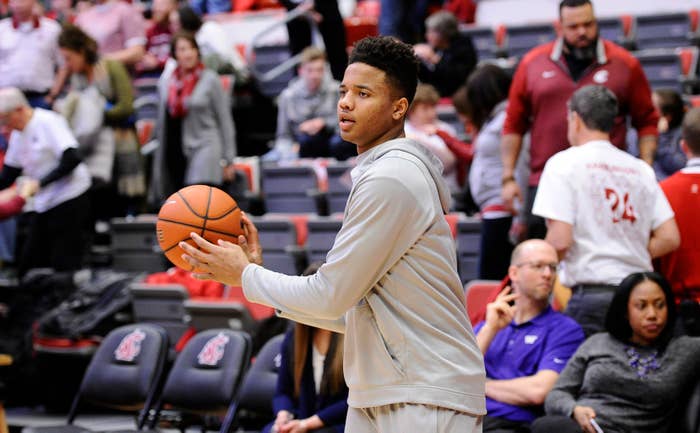 The Philadelphia 76ers have announced that Markelle Fultz will be out indefinitely with soreness and scapular muscle imbalance in his right shoulder, according to NBA.com. This latest news comes after the 76ers revealed Fultz would sit out three games as he dealt with shoulder soreness. 
At this point, Sixers fans have probably grown far too accustomed to hearing about their high profile first round pick suffering a setback that would keep them out for a considerable amount of time. First, it was Joel Embiid and his foot issues. Then, it was Ben Simmons. Now, it's Fultz. 
After the Sixers moved up in the 2017 NBA Draft to take him with the first overall pick, Fultz appeared primed for a strong rookie campaign in the Summer League after averaging 20 points per game and shooting 46.9 percent from the field. But somewhere between then and now, something went horribly wrong with Fultz. 
Fultz is averaging six points per game, shooting 33 percent from the field, and knocking down just 50 percent of his attempts from the free throw line this season. Nowadays, his mechanics from the charity stripe appear as though he's just learning to shoot a basketball. 
Team doctors said Fultz has no structural impairment to his shoulder. He will be reevaluated in three weeks, but will undergo physiotherapy treatment in the meantime.
Send all complaints, compliments, and tips to sportstips@complex.com.