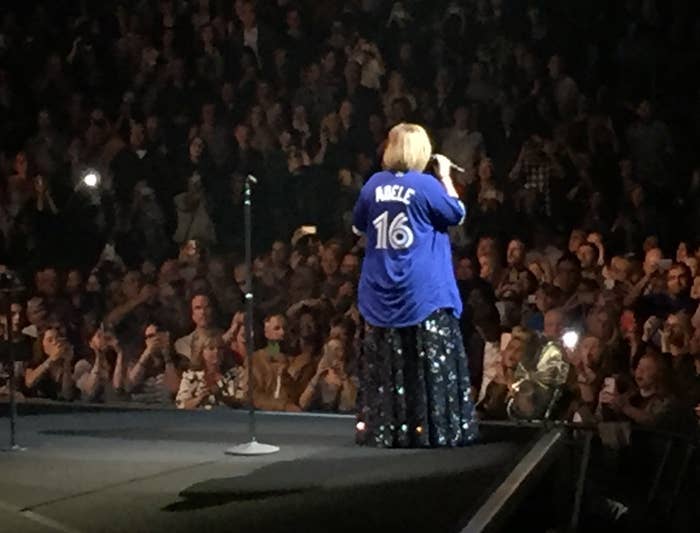 Adele showed a little love for the Toronto Blue Jays during her sold out performance at the Air Canada Centre in Toronto on Thursday night. Hours after the Jays defeated the Texas Rangers 10 - 1 in Game 1 of the American League Division Series, the Grammy award-winning singer stepped out on stage sporting a custom Jays jersey with her name emblazoned across the back to perform "Rolling In The Deep," the final number of the night.
The Jays quickly found out about Adele's outfit choice and responded with "Hello from the other side (of Bremner)."
Not to be upstaged, Jays third baseman Josh Donaldson got in on the fun and sent Adele a note of his own.