Pelicans' Jaxson Hayes Reportedly Arrested and Hospitalized After Altercation With Cops (UPDATE)
New Orleans Pelicans center Jaxson Hayes was arrested and hospitalized on Wednesday after getting into an altercation with several police officers.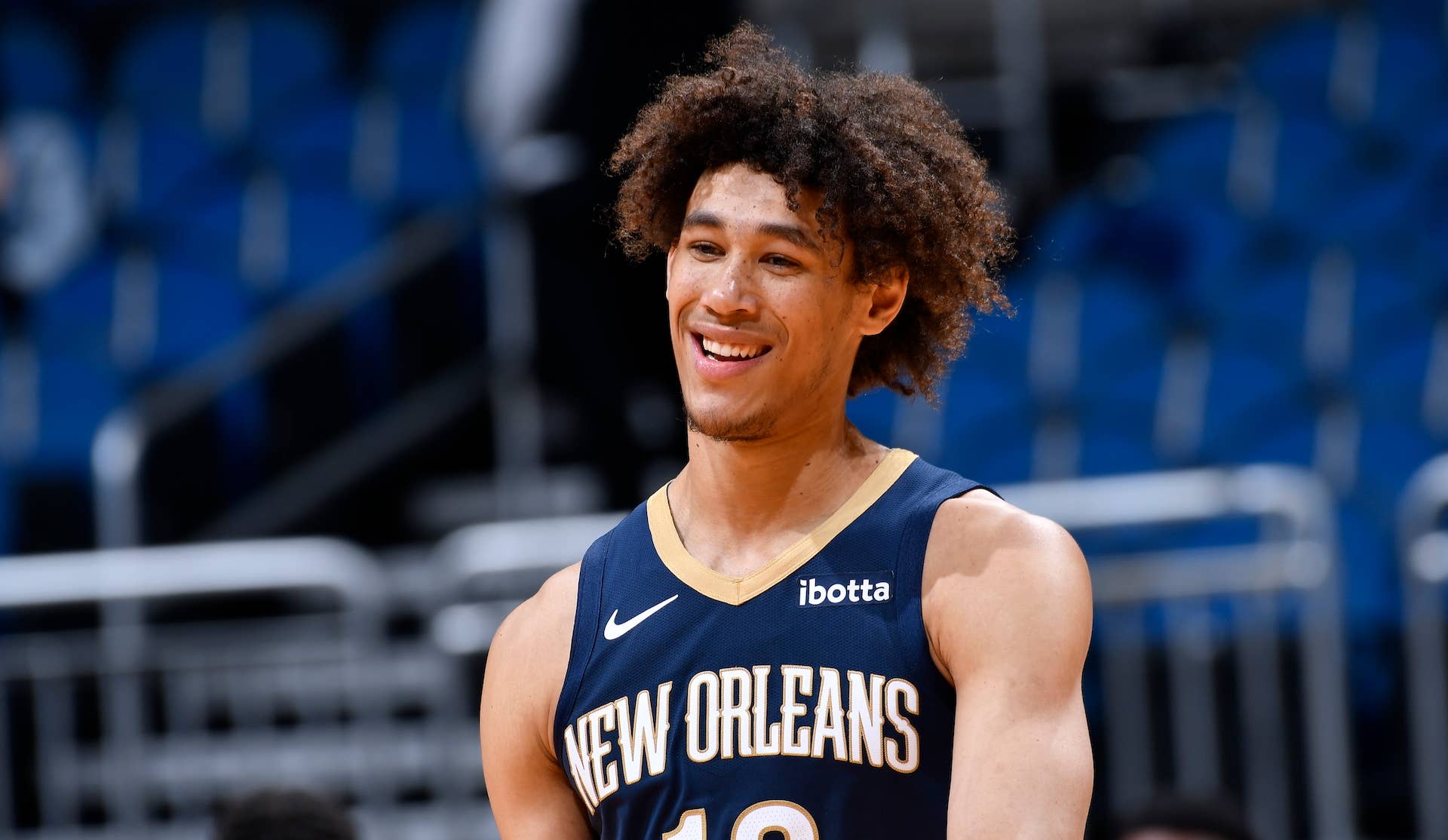 Getty
Image via Getty/Fernando Medina/NBAE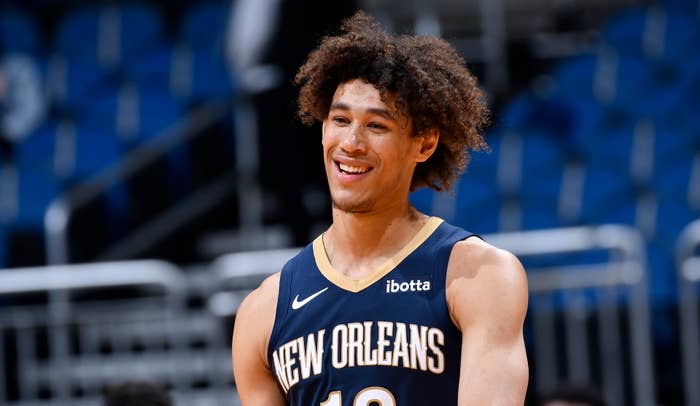 UPDATED 8/9, 10:35 a.m. ET: The Los Angeles Police Protective League, which represents 9,000 cops, sent a four-page letter about Jaxson Hayes' actions to NBA commissioner Adam Silver and Pelicans owner Gayle Benson. The LAPPL is seeking disciplinary actions against the 21-year-old over his behavior during his July 27 arrest.
TMZ writes, "Law enforcement says Hayes refused orders, hurled the n-word at officers, and pushed one cop so hard into the wall, the basketball player injured the 'much physically smaller' man."
The letter itself tells Silver and Benson that "the actions of your player were unlawful, completely unacceptable and are as clear a prima facie case of violating several of the National Basketball Association policies as we have seen." It continues: "We respectfully request that you immediately initiate a thorough investigation into Mr. Hayes' actions before, during and after the incident and to take appropriate corrective action to hold Mr. Hayes accountable. … We ask you to investigate Mr. Hayes' use of the 'N-word' during the incident, and based on the obvious evidence, hold him accountable for the blatant violation of the NBA's values of 'equality, tolerance, inclusion and respect.'"
UPDATED 8/4, 12:35 p.m. ET: Jaxson Hayes was tased in his struggle against three police officers, TMZ reports, adding that the LAPD "launched an investigation into the arrest after Hayes alleged force was applied to his neck, causing him difficulty breathing."
Hayes was arrested at about 3 a.m., hospitalized, and posted $25K bond for his resisting arrest charge. "Body worn video captured Hayes repeatedly attempting to enter the residence despite officers blocking his path and verbal commands for him to remain outside,'' police stated. "Officers requested a backup and they attempted to place Hayes' hands behind his back; however, Hayes broke free of the officers' grasp and pushed one of the officers into a wall."
TMZ obtained an excerpt of video footage of the arrest, embedded below. The clip is graphic and viewer discretion is advised:
See original story below.
New Orleans Pelicans center Jaxson Hayes was reportedly arrested and hospitalized with minor injuries on Wednesday morning after getting into a violent altercation with police.
An officer was also admitted to the hospital, according to TMZ. Sources say cops were called to a home in the L.A. area over a domestic disturbance. The 21-year-old Hayes allegedly got into a fight with the officers trying to enter the home and was tased during the fight.
It's currently unclear whose home it was.
It is also unclear what the condition of the officer who was hospitalized is, but it's being reported that they had to signal for help on their radio during the altercation. Hayes could be facing felony charged for battery of a police officer, according to TMZ.
With one day until the NBA Draft, the New Orleans Pelicans have yet to make a statement on the story. It's also not been specified if there were other people involved, or what the disturbance was that police were called for in the first place.
Hayes played for the Texas Longhorns for one year before declaring for the 2019 NBA Draft and being selected as the No. 8 pick by the Atlanta Hawks. He was traded on draft night to the New Orleans Pelicans and has played for the team since. Hayes has been a solid role player for the Pelicans, averaging roughly seven points and four rebounds during his three-year tenure for the team. Supporting bigs like Zion Williamson, Hayes found his place on the team and knows how to play his part.