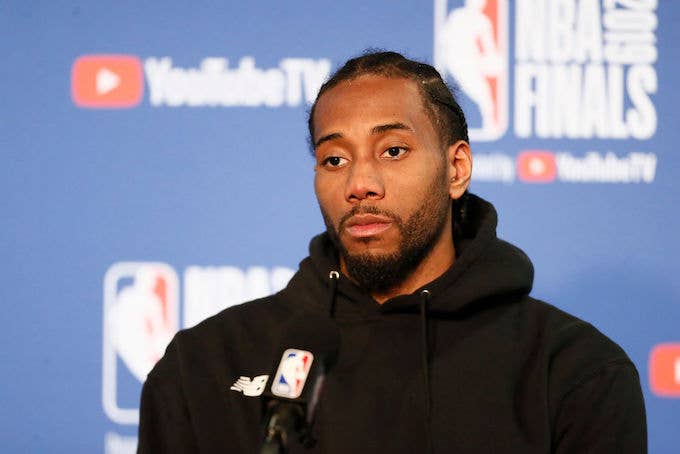 Kawhi Leonard's departure from the San Antonio Spurs last year certainly drew widespread coverage. After the team lost their Big 3 (Duncan, Ginobli, and Parker), Leonard was believed to be the team's new centerpiece. However, one dramatic injury later, the Spurs agreed to trade him and Danny Green to Toronto in exchange for DeMar DeRozan and Jakob Poeltl. Now that Kawhi has lead the Raptors to the NBA Finals, his move to the Eastern Conference is being speculated once more. 
According to Chris Mannix of Sports Illustrated, some within the Celtics franchise regret not making a deal with the Spurs for Leonard. "I do know that there's some regret from some people within the Celtics organization about not pulling the trigger on a Kawhi Leonard deal last summer," Mannix said. "They could have made a deal for Kawhi Leonard – my understanding, from kind of both sides of this – involving Jaylen Brown and Marcus Smart. At least Jaylen Brown as the centerpiece of it all."
Dan Feldman, reported that the Celtics offered the Spurs a handful of draft picks for Kawhi, and noted that Smart was a free-agent at the time of the Raptors-Spurs trade, so he would have had to agree. "But Boston also signed him just after San Antonio the Leonard trade. So, maybe that was actually in play."
At the time, Kawhi was newly injured and Brown was thriving, however, his performance this past season has been underwhelming, which in hindsight would have made an ideal trade for the Celtics.  However, last year, ESPN's Adrian Wojnarowski reported that according to league sources, even though the Celtics made a run for Kawhi at the trade deadline, the Spurs "never made a counterproposal."