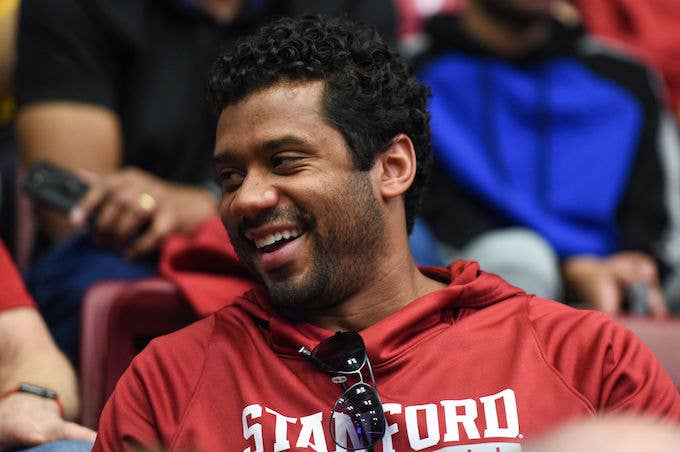 Russell Wilson won Mother's Day 2019 when he surprised his mom with her very own house. 
The Seahawks quarterback posted a video of his mother Tammy's apparent disbelief. "You're lying. Are you serious?!" she asks her son after he hands her the keys to her new home. "No, are you serious? For real? That's not funny! No, no, no y'all lyin'!"
Wilson was surrounded by family while gifting Tammy her Mother's Day present, including his wife Ciara and their 2-year-old daughter Sienna Princess. 
"All these years you have never asked me for anything," the NFL star wrote on Instagram. "Only thing you ever wanted is for me to LOVE. Well thanks for loving us the way you do. This ones for you. I love you momma."
Ciara commented on the post to applaud her husband's gesture, writing, "What a beautiful day and moment. Tears of Joy! The perfect Mother's Day. God you're a good good father."
The quarterback also took to Instagram to celebrate his wife on the annual holiday, posting a video of him teasing Ciara about the possibility of having another child. "Happy Mother's Day My Love," he captioned the post. "I love you @Ciara ... also... so about that... baby numero 3..."
Wilson made history back in April when he signed a $140 million extension deal, including a $65 million signing bonus, with the Seattle Seahawks. The new deal extends his contract until 2023 and makes him the highest paid player in the league.