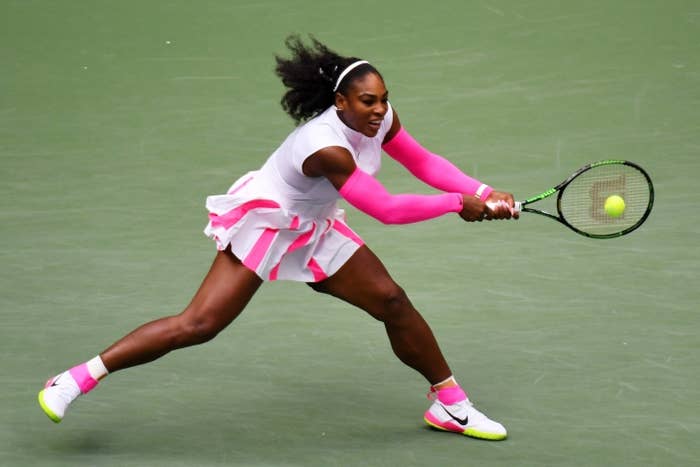 Way back in September, we told you about an upcoming episode of Lip Sync Battle, which would feature Serena Williams dancing onstage as Brooklyn Decker lip-synched to Beyoncé's "Sorry." 
Now it's time to generate a little additional hype for said episode, via this tease that dropped on Monday.
The episode is set to air this Thursday at 9 p.m. ET/PT on Paramount Network, and will be part of a larger showdown between Decker and her husband, Andy Roddick. (There seems to be a tennis theme here.) In the preview, you can also see co-host LL Cool J bring up Williams' appearance in Beyoncé's "Sorry" video (there's symmatry there too), saying, "You appeared in the actual video with Beyoncé, obviously, what was it like doing it live for the crowd here?"
"Oh my God, it was so fun!" Williams says in the clip. "It was so fun, we're here to win this." Decker also shared the preview on Instagram, and admitted that she needed a little liquid courage to help her channel her inner-Beyoncé. "I got drunk, brought out a surprise guest, and left my body. I'm not even being remotely hyperbolic when I say this was one of the best nights of my life," she wrote. 
You've officially been warned. If you want to see it and miss it at this point that's on you.