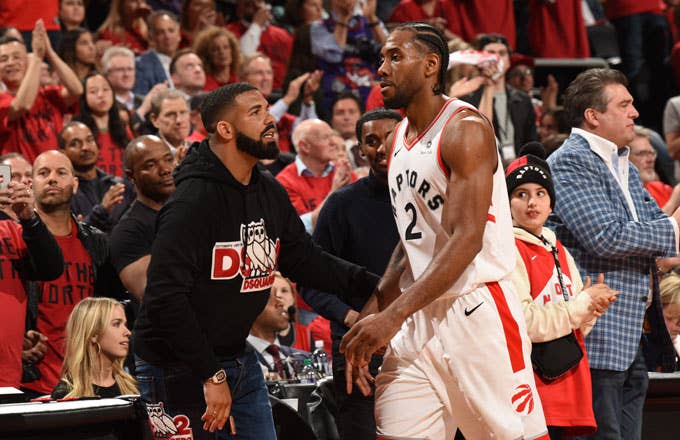 Drake also posted images from the plane, as well as shots of him getting cozy with the Larry O'Brien trophy. 
Those who have returned to Toronto have reportedly been greeted by "dozens of fans" (which sounds kind of small, unless that's just Canadian modesty) according to ET Canada. Pictures of the return, well actually the plane, was captured by Hamilton Airport:
A team spokesperson added that not everyone is back in Canada, but all players are expected to attend the celebratory victory parade that will make its way through the streets of Toronto on Monday.
Not surprisingly, fans have already started to stake out space for that route. The city's mayor, John Tory, has also stated that Monday will be "We The North" day. That parade is expected to be viewed by as many as 2+ million people, which is to say that, if you're attending the parade or work in Toronto, tomorrow's commute will be a giant pain in the ass. There's no real way around it.
Here's the route that the team plans to use, which is only relevant if you're familiar with Toronto: