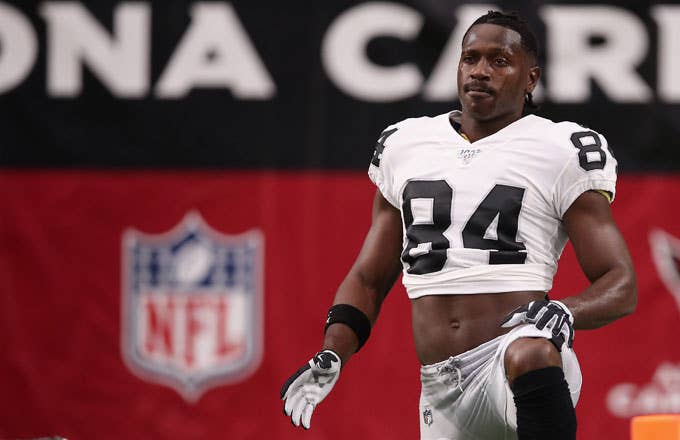 "AB is not here today," Mayock said. "Here's the bottom line: He's upset about the helmet issue. We have supported that, we appreciate that. But at this point, we've pretty much exhausted all avenues of relief. So from our perspective, it's time for him to be all in or all out. We're hoping he's back soon. We've got 89 guys busting their tails. We are really excited about where this franchise is going, and we're hoping AB is going to be a big part of it, starting Week 1 against Denver. End of story, no questions."
In a somewhat annoyed tone, head coach Jon Gruden (who had previously expressed support for Brown) also seemed to be broadcasting how the team's brass feels about their new wide receiver's issues. In just seven seconds, Gruden mentions the ongoing helmet issue while also talking about Brown missing practice time due to some gnarly frostbite from cryotherapy gone bad.
Should be lots to sift through in the Hard Knocks editing room this week.