Jerry West Recalls the Time He Talked Kobe Out of Signing With the Clippers
During an 'Inside the NBA' tribute, ex-Lakers GM Jerry West recalled his conversation with Kobe.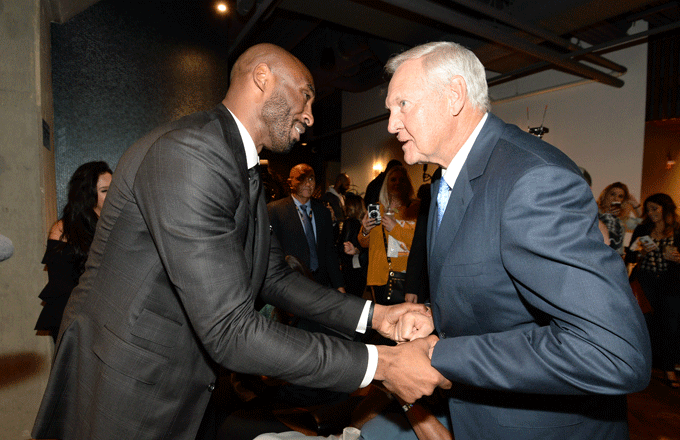 TNT held an hour-long tribute special that combined their regulars (Shaquille O'Neal, Charles Barkley, and Kenny Smith) with guests (Dwyane Wade, Reggie Miller, and Jerry West) for the purpose of paying tribute to Bryant from the Staples Center. 
What resulted was probably something you could picture in your own head, which is to say it was a combination of raw emotion with personal Kobe anecdotes.
For instance, Jerry West talked about the time that he stopped Bryant from leaving the Lakers for the Clippers because he didn't think he should play for ex-owner Donald Sterling. 
"I never really mentioned this to anyone," West began his story. "He was going to come and sign with the Clippers. And I told him 'Kobe, under no circumstances can you do this.' And he was mad at everyone at the Lakers. The owner. Everyone else.
"I said 'Kobe, you can't go play with the Clippers. You can't play for that owner, period.' We had two conversations about it. And he supposedly made a commitment to the Clippers after we talked the last time. But there's so many things that we talked about, as he was just seeking information. His parents were with him for awhile. And, honestly, I felt like his father for two years."
The recollection of other memories from those on the panel included Wade talking about how Kobe was the player/opponent whose respect he most wanted to earn:
Smith talking about Kobe as a family man:
Barkley talking about processing the news:
Miller talking about Kobe's ambitions from an early age:
And Shaq talking about how this whole tragedy has impacted him. This was deliberately saved for last, but if you only have time to watch one video on here this would be the recommendation: