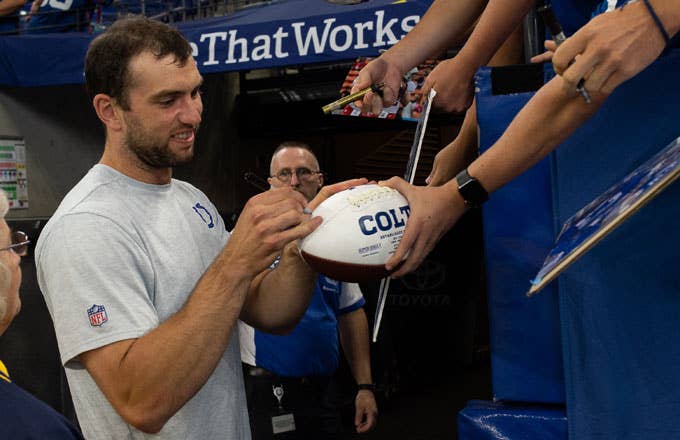 "Thank you for an incredible eight years," Luck wrote just eight days after his abrupt retirement. "For welcoming me with open arms. For helping me grow on and off the field. For helping [his wife] Nicole and I make Indiana our home. And for showing us the true meaning of Hoosier hospitality."
"It has been the honor of a lifetime to represent the Colts and the city of Indianapolis on the world stage," he continued. "I can't wait to see our team take the field and continue the journey."
He also wrapped up the ad by saying he's a proud "Midwesterner, Hoosier," and "Colt."
As you're probably aware, last Saturday night Luck announced that he had already played his last game in the NFL. Luck revealed that his decision, which he called the "hardest" one he's ever made in his life, came after a seemingly endless injury-rehab cycle ruined his passion for the game.
In 2018, Luck won the NFL's Comeback Player of the Year Award, and also made his fourth Pro Bowl. He ended his career with 23,671 passing yards, in addition to 171 touchdowns and 83 interceptions. He was also only able to play 86 games (out of a possible 128) during his eight-year pro career, and he also missed the entirety of the 2017 season after undergoing shoulder surgery.